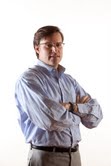 EXECUTIVE SEARCHES are underway in both Nashville and Memphis for executives to champion growing businesses and entrepreneurial ventures in each metro area.
The Nashville Area Chamber of Commerce (NACC) on Jan. 14 posted a description for a director of business growth initiatives – a new role – and said interviews will be held in February. The search is being conducted in-house.
Meanwhile, the EmergeMemphis incubator in that city recently announced President Gwin Scott's plans to return to private business pursuits, and said it is weighing options for leadership, going forward. Scott, 46, told VNC, while he will remain an advisor to EmergeMemphis for several months, he plans to take a breather, free of day-to-day distractions at EmergeMemphis, to assess "a bunch of different options and scenarios..."
In Nashville, the NACC directorship carries nearly two-dozen performance responsibilities and numerous supporting duties, designed in part to "to position the Chamber as the resource of choice for established growing business owners and entrepreneurs," according to the job description. Advocacy, strategy, marketing, networking, recruitment and other functions define the director's bailiwick.
W. Stoneberger
The Chamber's growth-company champion will be considered the "primary developer and owner of strategic initiatives" serving growing-business and entrepreneurial sectors, including businesses with up to $10 million annual revenue, according to the job rundown.
The Nashville Entrepreneur Center (NEC) helps founders take their business ideas "from the drawing board to the first stages of implementation,"said Nashville Chamber spokesperson Alex Hughes, responding to a VNC question about the division of labor between the Chamber and NEC. The Chamber's new champion will be a liaison to the NEC, she said, but will focus his or her efforts on businesses that have "surpassed the initial start-up phase and are looking for increased visibility, community involvement and overall growth within their business."
The director will also be responsible for supporting the Chamber's four subregional business councils. The post reports to Wendy Stoneberger, vice president for member relations, communications and market development.
Hughes said the search for the new director had begun in mid-summer 2011, but was tabled while the Chamber dealt with other matters. Details on the results of the previous search effort were not immediately available. The job description (pdf) has been refined since the earlier effort to fill the post, she said
Amy Howell
EmergeMemphis had a 2011 budget of $430K and contemplates a $500K budget for 2012, Chairman Amy Howell told VNC.
Raising as much as $200K in the coming year will be a priority for management, Howell said. The proceeds will go toward further development of its entrepreneur in residence program, recruiting tenants, mentor training and other priorities, said Howell, who recently succeeded Pittco Capital Partners Managing Partner Andrew Seamons in the chairmanship.
The incubator has 28 business tenants and aims to raise that number to 40, she said. Howell's own Howell Marketing Strategies is listed as an EmergeMemphis member-firm.
Prior to joining EmergeMemphis seven years ago, Scott led an acquisitions-oriented entity created with Uvision Inc., the Tampa-based Web and streaming-media host, according to his resume. Prior to Uvision, he was a regional sales director for iBeam Broadcasting, a streaming-media network acquired by Williams Communications/Wiltel.
Earlier, Scott spent nearly 10 years as Asia/Pacific lead for Turner Broadcasting, with duty in Australia and elsewhere. He earned his bachelor's in marketing at the University of Mississippi, in 1987. VNC