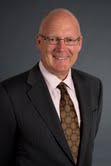 HCA subsidiary Parallon Business Solutions announced Michael O'Boyle as president, succeeding Beverly Wallace, effective Jan. 3. Wallace is retiring, as announced in July.
O'Boyle will report to HCA President and Chief Financial Officer R. Milton Johnson.
O'Boyle is now president of UnitedHealth Networks and responsible for that company's contractual and service relations with care providers for UnitedHealthcare's benefit businesses. HCA operates 164 hospitals and 112 freestanding surgery centers in 20 states and England.
Prior to UnitedHealth Networks O'Boyle was the Cleveland Clinic's chief operating officer. Earlier, he was chief financial officer for Medlantic Healthcare Group and MedStar Health, Inc. and helped lead the merger that created Medstar Health in 1998.
HCA's 7-month-old Parallon unit offers group purchasing through HealthTrust Purchasing Group, plus staffing management, supply chain services, project management, revenue cycle management and other business solutions. Parallon is expected to be acquisitive in diversifying its portfolio, VNC research indicates.
Earlier, he held financial posts with several hospitals, according to an HCA release. VNC