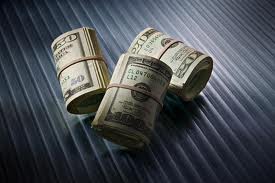 SAN FRANCISCO- and Brentwood-based Health Velocity Capital is likely to do "three or four" healthcare technology or services transactions each year, now that it's closed its equity-capital raise for Health Velocity Capital I fund north of $185MM.
Since inception, Health Velocity has invested in five companies, including one in Nashville and two in Brentwood.
Capital I's initial target filing was $150MM. The firm was registered in Delaware and California in June 2017. Related HVC filings and mentions are with the SEC here. The firm has $200MM assets under management.
In a joint interview for Venture Nashville, Health Velocity Capital Partners Marty Felsenthal in SFO and Bruce Crosby in Nashville -- who have known each other 30 years and have direct experience in the Nashville healthcare arena -- said they have approximately 75 institutional, strategic and high net worth individuals participating in its first fund, Capital I.
The firm said in a press release today that it believes Capital I is "one of the largest" inaugural funds raised to focus exclusively on healthcare venture and growth investment.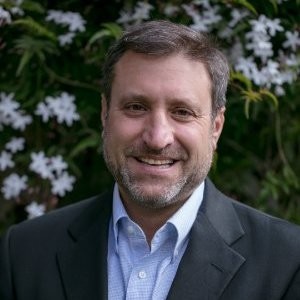 Marty Felsenthal
Felsenthal said he believes Health Velocity will make its mark as a firm that supports innovative firms that create new markets and become market leaders, as he said has been true in the careers of the firm's founding partners.
Crosby said Health Velocity will typically invest in companies with $3MM-$50MM annual revenue, with 25% or greater growth per year forecast.
The firm does not invest in Seed-stage companies or knowingly take-on tech-development risks. All transactions completed thus far have been announced and the firm's dealflow is substantial, said Crosby. Its companies might be losing some capital at the time they join the Health Velocity portfolio, but they will invariably have a clear, vetted path charted toward growth and profitability.
Crosby also said its portfolio companies will typically be operating in the context of one or more of the firm's guiding themes:
Reimbursement: Supporting the shift from fee-for-service reimbursement toward value- and outcomes-based payments;
Digitization: Improving healthcare/medical records, tech interoperability, and data and analytics in healthcare;
Consumers: Addressing needs associated with Consumerism, particularly around the consumer portion of the healthcare spend;
Cost: Driving down the costs associated with U.S. healthcare delivery.
The firm was created about 18 months ago and its portfolio interests now include minority positions with board seats in:
According to Crunchbase and other sources online, various HVC portfolio companies have also received institutional and/or strategic investments from Blue Cross Blue Shield Venture Partners, CIGNA, Draper Triangle, Health Care Service Corporation, Heritage Group, Industry Ventures, Noro-Moseley Partners, Novo Holdings, Sandbox Industries, HLM Venture Partners, McKesson Ventures, and South Central Inc. (the Evansville-based Engelbrecht family office).
Felsenthal said in today's Health Velocity release that Health Velocity's "strategic investors have been integral to our prior successes at previous firms -- through identifying some of the themes we target for investment, introductions to potential portfolio companies, assistance with diligence, and providing product guidance and directing revenue to our portfolio companies. In turn, we help our strategic partners identify successful innovative themes and companies that can positively impact their organizations and adopt best practices in this rapidly changing healthcare environment."
Cigna Corporation (NYSE:CI) is among strategics that have a stake in all this. A month ago, Cigna announced formation of its Cigna Ventures fund, with an initial $250MM committed.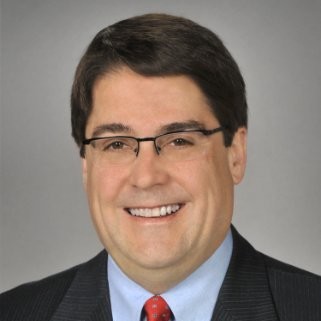 Cigna's Tom Richards
In today's press release, Cigna Corporation SVP Tom Richards said Health Velocity's emphasis on strategic partnership "is complementary with the mission of Cigna Ventures" and is "instrumental in helping us partner with companies that are unlocking new growth possibilities in healthcare and will bring improved quality, affordability and choice to our customers, clients and communities."
Though Health Velocity has not disclosed its investors, it has characterized its strategic investors as organizations that collectively "insure more than 140 million Americans, operate almost 300 hospitals, provide software and technology to every major health system in the United States, and provide pharmacy and [pharmacy benefit management] services to more than 75 percent of the nation."
While advisors for its portfolio companies vary, Health Velocity's own outside advisors include attorneys with Gunderson Dettmer (Boston); investment bankers (placement) Sparring Partners Capital (New York); commercial banking with Square 1 Bank (PWB); taxes with Andersen Tax LLC (SFO); accounting with Sensiba san Filippo (Morison Ksi network); and, PR is with Taft Communications.

While readily acknowledging that Silicon Valley and Boston have extraordinary and widely variegated technology ecosystems, Felsenthal said his 22 years of investing exclusively in healthcare leave him with no doubt that "there's absolutely more innovation and entrepreneurship happening in healthcare services and software" in Nashville than in any other U.S. city.
Sharpening the point, Felsenthal added that during 1997-2001, when he lived and worked in Nashville for Salix Ventures, Nashville was mainly an innovator in healthcare services innovation. In the 17 years since then, he said he has watched Nashville innovation spread dramatically from the services into the technology segments of the industry.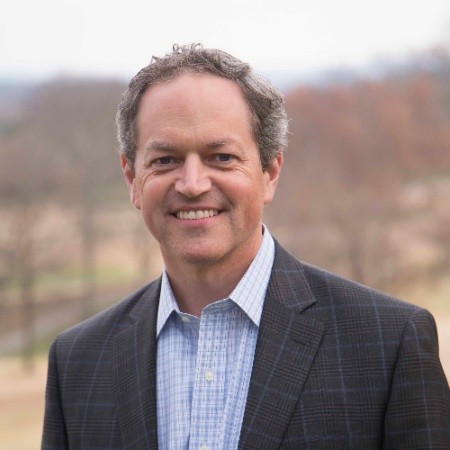 Bruce Crosby
Crosby, who moved to the Nashville area in 2005, said he marvels at Nashville exponential growth during the past five years, adding that the city has somehow maintained its uniqueness, including traces of its smalltown sensibility and its awareness of its distinctive role in U.S. healthcare.
He added that U.S. investors with deep healthcare operational and investment experience find fertile ground in Nashville, while, more often than not, those who have experience in one or more other industries, but respond to the "fad" of healthcare investment by dabbling, soon exit the sector. Healthcare teams built in Nashville are particularly strong, he added.
Ben Leedle
Health Velocity's advisory board includes David Felsenthal, president of The Advisory Board Company (NYSE:ABCO); Doug Ghertner, CEO of portfolio company Infusion Express and former CEO of Change:Healthcare; Ben Leedle, former CEO of Healthways; Kent Marquardt, a former CFO of Premera Blue Cross and a former KPMG Peat Marwick partner; Scott Powder, a senior executive with Advocate Health Care; Mark Smith M.D., a clinical professor at University of California at San Francisco who was Founding President of the California Health Care Foundation; Lew Trowbridge, the former president of Blue Cross Blue Shield of Nebraska; and, NYSE-listed Evolent Health CEO Frank Williams.

Marty Felsenthal grew up in Memphis. He earned a Stanford University MBA and a bachelor's at Princeton University's Woodrow Wilson School, before beginning a career that, in addition to Salix, included a stint with Boston-based HLM Venture Partners and with investment bankers Alex Brown (now part of Raymond James). Over the years, Felsenthal's portfolio responsibilities have included then-startup Change Healthcare (which sold to Emdeon, which adopted the Change Healthcare name), as well as Teladoc, U.S. Renal Care, Novologix and other companies. His LinkedIn his here.
Crosby has spent the past 25 years in deal-making, business and product development, strategy and other roles with Compassus, Healthways, JPMorgan units, Pfizer and other companies. Born and reared in the NYC-area, he's also a Princeton grad and holds a Wharton School MBA. His LinkedIn is here.
Saurabh Bhansali
Saurabh Bhansali is the firm's third partner, also based in San Francisco. Reared in the NYC-area, his career has taken him into innovation, VC and M&A roles entirely within the healthcare sector, with duties at Louisville-based Humana (based in the Bay Area); with NY-based BOA Merrill Lynch; and, with two growth-equity players based in Greenwich: Ferrer Freeman & Co. and Peleton Equity. He holds a healthcare management-focused Wharton MBA and a Northwestern University bachelor's in economics, according to LinkedIn and other online sources.
Grant Blevins
While with Humana, Bhansali's duties included being a board observer at Nashville-based Aspire Health, which sold earlier this year to Indianapolis-based Anthem Inc. on undisclosed terms. Aspire was co-founded and backed by former U.S. Sen. Bill Frist M.D., who was the U.S. Senate Majority Leader and who is a partner in PE Cressey & Company and co-founder of early-stage VC Frist Cressey Ventures, among his other business, civic and philanthropic roles.
Senior Associate Grant Blevins, who is based in Brentwood with Crosby, is a Knoxville native who was previously an analyst and associate with FCA Venture Partners, the Brentwood-based affiliate of Clayton Associates.
Blevins earned his business-entrepreneurship degree at Belmont University. VNC


.
---