HealthDataSource (HDS), the Nashville "healthcare service demand" market data and mapping startup, is being promoted by well-placed advisors and preparing to raise capital.
Founder/President Jason Moore, 36, said HealthDataSource recently launched a viral marketing campaign and will step-up its sales efforts in 2011. The company is seeking venture investors, but Moore declined to provide details. A source close to the company said the goal is likely to be $1 million.
Moore
Though healthcare marketing data is a hot space, Moore says HDS is differentiated by a combination of Cloud-based services and its multi-tenant approach to making data available to clients, to help breed and employ market intelligence, Moore explained. The HDS target market includes providers considering new or expanded facilities or services, as well as healthcare consultants and lobbyists, particularly those looking for cost-effective solutions for smaller clients, Moore said.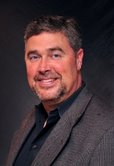 Tod Fetherling (at left), who is a member of the Moore's new advisory board and an investor in the company, told VNC he believes Moore's cloud-based service and product array are probably unique and potentially "disruptive" in the sector. Fetherling made clear he chose those words carefully and he acknowledged preemption can never be ruled-out. Fetherling is president of the Nashville Technology Council. Earlier, Fetherling was CEO of ConnectivHealth, which was sold to Relegent (now HealthTeacher). He also led Galaxy.com (Internet directory), and held senior development and interactive marketing roles with then-Columbia/HCA, The Health Network and Brown-Forman.

Downs
HDS advisor Scott Downs is a former partner in Relegent, according to information online. Downs is the Atlanta-based director of partners and alliances for EMC, and previously held sales, development or technology jobs with HP Software, IBM, AOL/Netscape, Verizon, EDS and Lockheed Martin. EMC is pushing hard for Cloud business, leveraging its Atmos Cloud Delivery Platform, according to the EMC site and news coverage.
Hatch
Pepper Hatch, who is Brentwood-based PivotHealth's SVP for business development, is also an HDS advisor, Moore said. PivotHealth consults in physician practice management. His earlier career included PhyCor, the listed practice management company. He earlier founded and led Delta Healthcare, an ambulatory care management and consulting firm.
Bailey
The HDS advisory group also includes company co-founder Stephanie Coursey Bailey, past chief of the Centers for Disease Control and Prevention, as well as former director of Metro Nashville's health department under then-Mayor Bill Purcell. An online biography of Bailey notes she is a past president of the National Association of County and City Health Officials (NACCHO). Such government officials are targets for HDS marketing.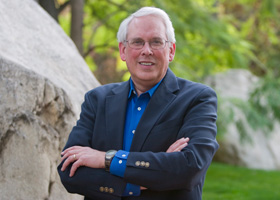 Davenhall
HDS advisor Bill Davenhall is widely regarded as an expert on "geomedicine" -- the use of geographic information in healthcare. Davenhall is global manager of health and human services industry solutions for Redlands, Calif.-based Environmental Systems Research Institute (ESRI) and a regular TEDMED presenter.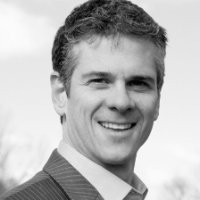 Huddleston
Microsoft account manager Bryan Huddleston, based in Nashville, is the sixth advisory board member. He previously held a variety of systems, sales and consulting positions with Quest Software, Oasis Software and Ingram Industries.
Moore said he also receives continual support from Michael Burcham, president and CEO of the Nashville Entrepreneur Center. Moore said HDS was the first tenant of the Center.
HealthDataSource's website was authored by Strategic Blend, which was co-founded less than three years ago by two former echomusic executives: Michael Sloane, who is based in Nashville and carries a Belmont MBA; and, Taylor Trask, a Belmont grad now based in Denver. Sloane is assisted by current Belmont student Corey Mabry, according to the firm's website. All three of the Blend staff have entertainment backgrounds.
Moore is the sole HDS full-timer for the moment, but he's backed-up on tech part-time by Brian Dailey, owner of Realm3 Web Applications.
Moore said he will remain a shareholder in Atlanta-based BigWebApps, which Moore represented here the past few years. Moore and his wife have three children, ages 1 to 6. VNC