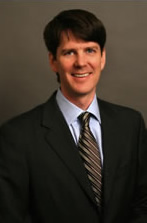 Updated: July 23, 2019 - Founder-CEO Frist said the company has more than 50 jobs to fill by year's-end; has spent more than a year updating its Constitution (below); and, is launching 'Streaming Good' social-impact program.-Ed.
HealthStream CEO Bobby Frist has provided his 400 employees a "blueprint" for building the company into "a world-class organization."
HealthStream Inc. has more than $50 million in annual revenue, provides online learning and research technology and services for healthcare-industry subscribers, and is headquartered in Cummins Station in downtown Nashville.
Writing in the company's recently published "HealthStream Constitution" booklet, Frist said the document is intended to ensure all HealthStream employees consistently understand HealthStream's vision, mission, tagline or slogan, values and business principles. He said that achieving world-class standing requires that all HealthStream employees "are unified in our purpose and clear on our intentions."
Frist's communications and policy initiative comes as the company and its industry confront economic and market turbulence, as well as rising pressure to add ever-greater value for customers operating within the shifting regulatory environment that contains and largely defines American healthcare.

The push also comes as HealthStream seeks to establish greater momentum, generate cash to fund growth and produce earnings for sometimes restive investors.

The Constitution-enlistment effort builds on efforts underway internally for three years. Coincidentally or not, the push also follows a turbulent period during which HealthStream eventually overcame technological problems that were unprecedented for the company. On a parallel track, HealthStream acquired and integrated additional healthcare-research capacity to complement its core learning-solutions business.
Those who regularly attend Frist's conference calls with stock analysts who follow the NASDAQ-listed company will find in the Constitution ideas that seem to resonate with investors.

For example, under the Constitution's "Business Principles," HealthStream stresses it seeks to help customers solve their "biggest, most critical" problems, thereby becoming more visible to "key executives" and increasing the value of customer relationships.
HealthStream also stresses it aims generally to deliver "product-based" value, rather than "people-intensive services" tailored

to each customer, with "recurring revenues" under longer-term contracts, rather than one-shot transactions, because predictable recurring revenue helps stabilize a company and increase confidence in the company among investors, customers, employees and other stakeholders.
While Frist has alluded to the matter in earlier public comments, the emphasis HealthStream places upon the need to "open our model" seems more portentous when viewed as a business principle in the Constitution.
HealthStream's emphasis on opening its model - including its products, its platform and its network - suggests greater attention is being paid to unbundling subscription-package components, more flexible partnering for exchange of platform access and content, and perhaps tiering of access to such things as surveys and other tools.
The Constitution also contains assertions that HealthStream's business advantages include learning-management technology that is stable and mature; and, that the company enjoys "market leadership."

It would have been difficult to claim tech stability a year ago, but since then HealthStream has apparently recovered from an extremely disruptive effort to migrate customers to a new tech platform; and, while the company has an enviable client base and has often proven competitive against peer providers, market leadership remains difficult to define and measure in the sector.

While the Constitution is not an operations document and defines neither "world-class" nor "success" outright, the text stresses that sought-after performance will be the result of aligning activities and objectives with overarching corporate goals, which are to be centered upon clearly defined "targets."
All those and other Constitution components are to be aligned with the HealthStream "Vision" of its corporate future, which is "to improve the quality of healthcare by developing the people who deliver care."
In the context of the here and now - where profits and losses happen - that vision is operationally defined in a "mission" statement, in which HealthStream explains it serves customers in the healthcare industry by "...continuous measurement and adaptive learning solutions, resulting in improved patient care, increased productivity, rapid assimilation of new practices, enhanced compliance, and better outcomes."
A year ago, Frist called for producing what is described in a brochure covering the Constitution as "a powerful framework to guide our behavior and optimize our actions," while generating "enthusiasm and a sense of honor" in pursuit of success.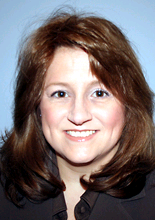 Since then, the Constitution project has been shepherded by Mollie Condra, Ph.D. (at left), the eight-year HealthStreamer who is senior director for corporate communications, research and investor relations. Condra coordinates a working-group of senior executives, including Frist, and obtained "grassroots" input from a group of about 18 employee volunteers, along the way.
Although no formal system has been established to make adherence to the Constitution part of employees' performance reviews, ensuring that knowledge of the Constitution becomes pervasive inside the company is not being left to chance.

Condra developed an online course on the Constitution, which is offered through the company's "Insight Institute," an e-learning portal through which employees study, test and earn certificates documenting their familiarity with the Constitution.
Condra fairly beamed as she explained that since the course was introduced in October, more than 230 of the company's 400 employees have taken the course, with many of them subsequently affixing their completion certificates to their office doors.
Condra explained that instruction on the Constitution has also been incorporated into new-employee orientation sessions, ongoing employee training, recognition programs and achievement celebrations in HealthStream offices in Nashville, Franklin and in Baltimore. Condra has conducted more than 30 small-group training and discussion sessions for employees in those offices.
In addition to addressing vision, mission and business principles, the "Excellence in Action" campaign encourages employees to nominate other workers for "RAVE Reviews" - special recognition for efforts that reflect state corporate values, including individual integrity, customer focus, continual learning and performance.
In itself, the 22-page HealthStream Constitution is remarkable for many reasons. Also, the piece is also physically hefty, thanks to a combination of stiff cardstock pages and perfect binding, in a striking 10-inch square format.

The construction, plus the brochure's vibrant red cover, large typefont and clear-but-sparse text suggest this booklet is more than corporate artifact, and is meant to enjoy a special place in HealthStream's culture.

Also notable is the fact that those who crafted the text of the Constitution booklet managed to avoid employing the potentially eye-glazing word "strategy," at any point. ♦