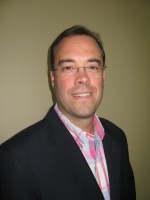 [Updated: Zepherella rebranded at PatientPay in September 2012.-Ed.]
Tennessee will soon be a testbed for Zepherella, a new online service that promises reduced sticker shock for patients and payment assurances for healthcare providers.
Zepherella's Chapel Hill-based Co-Founder Tom Furr told VNC last week that Tennessee is a "target for the regional roll-out" this fall.

The Tennessee roll-out is somewhat predicated on fresh investment: Furr said the company's been self-funded by the founders thus far, but they are now raising a round of seed capital, the intended magnitude of which he declined to reveal, at this time. He said the fundraising effort has achieved at least 20 percent of its goal, and he expects it to close by the end of August.


The Zepherella system (logo and slogan, at left) promises to tell patients anticipated out-of-pocket ahead of their appointment, and pre-authorize a patient's credit card, debit card or PayPal account for the known costs of a pending visit.

Physicians using Zepherella are likely, says the company, to give patients a discount from their ordinary fees. Physician offices may also check in advance whether a patient's payment method has adequate balances or credit lines.

Addressing Zepherella's strategy, Furr said, "We will focus on primary care physician offices that have 'high self-pay' patients," which includes the uninsured and those with high-deductible health plans, which are populations that are "growing rapidly each day."

Furr explained physicians are concerned about getting paid "at time of service," while patients are typically concerned to know how hard their own wallets will be hit at the time of each visit or procedure.

Furr said early marketing efforts will also target sales channels, ranging "from typical healthcare distributors to healthcare product companies' sales groups that focus on the primary care sector."

Prior to launching Zepherella, Furr, 42, was chief strategy officer and board member for Smart Online Inc., a publicly traded software-as-a-service (SaaS) company that provides commonly used applications for smaller businesses.

Furr joined Smart Online after selling his e-commerce company, Kinetics Inc., and its CyberCash offering to Smart Online, in 1995. Furr earned a bachelor's in finance at East Carolina University.

Furr's partner in the venture is President Mark Coyne, Ph.D. Coyne was previously an operations and development executive with Blue Cross Blue Shield of North Carolina; the owner of Akapella Inc., and IT consultancy; and, earlier a consultant with Accenture and KPMG. ♦
Related Articles