HERITAGE GROUP affiliates today signaled via the SEC that they aim to raise $400MM via Healthcare Innovation Fund IV.
Today's filing (here) was submitted by Managing Partner Jesse Bland, alongside three other managing directors of the Fund IV's general partner, HHIF IV GP LLC. The other MD's listed are Lauren Brueggen, Bryan Bui, and Graham Hunter.
No sales of Fund IV securities have yet been reported. Houlihan Lokey Capital is named as a prospective recipient of compensation for services related to the Fund IV raise.
The filing comes amid widely varying views of scenarios for healthcare investment and innovation in the next few years, with many observers, however cautiously, continuing to view mid-market healthcare as both counter-cyclical and likely to spawn attractive M&A opportunities.
Last month, Kirkland & Ellis produced its 2023 Healthcare PE Outlook and considerations, noting as prelude, "The healthcare sector is anticipated to remain an attractive investment for private equity in 2023, especially in high-demand categories such as behavioral health, health IT, and specialty physician platforms such as orthopedics. We also anticipate a strong investment market across the life sciences, including transactions involving specific drug compounds and patented molecules, as well as ancillary businesses such as clinical research organizations, pharmaceutical outsourcing and consulting services."
The crew at Bass Berry & Sims offered related commentary on prospects for sector M&A here; and, with reflections of the 2023 JP Morgan Healthcare M&A Conference (here),
Heritage Group's website shows it with 23 prominent strategic healthcare investors, and 24 portfolio companies.
Quite separately from today's announcement, Heritage Group made another striking commitment earlier this year: It announced a pact that seems intended to address both DEI and ESG challenges and opportunities.
In February, Heritage Group and Meharry Medical College, one of the nation's foremost historically Black academic health science centers, announced they recently joined in partnership "to diversify the entrepreneurial landscape and pave the way for the next generation of minority business owners by providing Meharry students the opportunity to learn more about health care finance." That press release is here.
Heritage's Bland said in that same release that Heritage had begun working with Meharry in a multifaceted effort to "to help diversify the next generation of health care companies."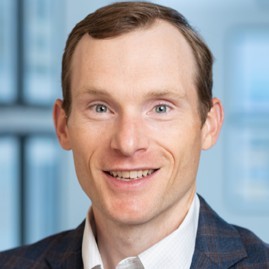 Jesse Bland
Bland continued, saying, "As our footprint has grown, we have increased our focus on environmental, social and governance issues. We believe the private equity industry has a responsibility to ensure that all entrepreneurs in our country, regardless of background, have a fair and equitable opportunity to realize their business ideas. This goal aligns with Meharry's mission to advance health equity and empower diverse populations, and we are proud to partner with the College in this endeavor."
James E.K. Hildreth PhD
Meharry Medical College President and CEO James E.K. Hildreth PhD, said in the Feb. 6 release that he believes the partnership "will allow our students to gain deeper knowledge in the financial and health care sectors."
Dr. Hildreth added, "It is proven that when businesses have diverse leadership, they are more likely to consider and address the needs of underserved populations. This is particularly important in health care, where treatments and medicines are currently being formulated without regard to the minority community. We are grateful to Heritage for recognizing this dynamic in our corporate world and for investing its time into ensuring that the health care business leadership of the future looks differently than it does today."
Previous VNC coverage of Heritage Group activity, 2009-present, is rounded-up here. VNC's earlier reports on innovation efforts at Meharry are here. VNC

. last edited 0826 11 April 2023
---