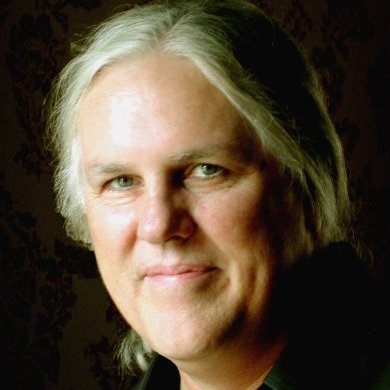 Update: Hahn followed-up with some clarifications and updated figures, which are now in the story.-Ed.
FILM HOUSE Founder/CEO Curt Hahn told Venture Nashville he's seeking feedback on his proposal that Metro Nashville government back formation of a "last money" investment fund for Film & TV projects executed in Davidson County.
Hahn introduced the concept in an op-ed piece in The Tennessean July 5. He stepped forward with his idea close-on-the-heels of the near-death of the city's flagship "Nashville" television program, which was terminated by ABC after 88 episodes aired across four seasons, with substantial state and local economic incentives and other support during that span.
In June, cable channel CMT announced it had picked-up the show for its fifth season of 22 shows. If the season is completed, that would build the show's archive to 110.
That would be just beyond the 100-show mark that is generally regarded as the threshold for successful syndication by the show's production company, Lionsgate, Hahn explained, adding that he currently sees slim chance for a sixth season for the original "Nashville" show.
With the fund he proposes, Hahn said Nashville can take advantage of the one-year CMT "reprieve" for the series by taking an innovative step that would speak to the Film/TV sector, making clear that Nashville is an energetic city of Creatives from every genre, rather than from Music, alone.
Such a fund might enable the city to preserve the legacy and leverage of "Nashville." For example, the fund could support creation of a lower-cost spinoff from the series that would feature many of the original talent.
Hahn said he has raised the issue with the Administration of Mayor Megan Barry, via Matt Wiltshire, director of economic and community development. Wiltshire has not yet responded to a query in the matter this morning. This story will be updated, as warranted.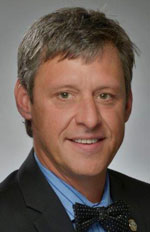 Council Member Swope
Reached for comment this afternoon between meetings, Metro Council Member Robert Swope (Dist. 4), who is Sunrise Entertainment CEO, president and executive producer, confirmed he has discussed the matter some with Hahn, volunteered that he naturally has a business interest in considering such matters and hopes it will lead to "a broader conversation" involving both Metro Nashville and State officials. Swope was also a founder of Film Nashville, a non profit. He agreed to speak to the matter more fully in the near future.
Hahn said that, although the particulars of the investment fund he proposes are subject to modification, under one scenario the fund could be capitalized with $10 million from Metro Nashville/Davidson County government.
Currently, Hahn said the city provides "Nashville" creators about $1.4MM per year, and has no direct financial stake in the effort, beyond the program's demonstrated contribution to Music City tourism.
After publication Hahn added this clarification on funding: Under the [latest] agreement, the state will give "Nashville" $8.5 million for this fifth season, an increase of $500,000 from what was allocated in the new budget. Metro will contribute $1 million, subject to Metro Council approval. The CVC will give $1 million and Ryman Hospitality will add $500,000.
With a self-replenishing fund, Metro could fund a stream of films, most of them having approximately $1MM budgets. Most films produced in Tennessee have budgets under $2MM each, Hahn said.
Hahn said realities suggest that Tennessee is essentially out of the running for major-studio big-budget films. The late Jim Ridley of Nashville Scene made a congruent case for stronger state film incentives in a 2011 column for Nashville Scene.
He said the fact that "Hannah Montana" with Miley Cyrus was largely filmed in Tennessee in 2008 was a rare opportunity, due to the artists involved and the Tennessee venue.
There are other exceptions: Hahn noted that Memphis filmmaker Craig Brewer has made his mark with "Hustle & Flo", "Black Snake Moan" and a "Footloose" remake for Paramount, the latter produced out of state.
If Metro wanted to test the fund's approach, the city could provide a $2MM initial tranche of funding that would allow funding perhaps 10 projects, he continued.
The fund would make investments up to $200K in individual film or TV content projects, and would provide only the "last money" to complete funding of the project's budget.
Long-time between Pop Films
Post-completion of each project, Metro would be first in line for repayment of its investment after the film's producers receive a standard grant long available via the State of Tennessee's existing film/tv-production incentive program for economic development, based on the project's cash spending with individual Tennessee professionals or Tennessee-based vendors of goods and services.
As envisioned by Hahn, once a film is showing and generating revenue, the Nashville fund would also be first in line to receive up to an 8% premium on its investment. Further, Metro would thereafter benefit with other investors, on a pro rata basis.
Hahn said that while some have questioned his proposal as "a little too rich" in preferences and other benefits for Metro, he believes the terms are in-line with industry practices.
Asked how the program would be administered, Hahn said the task should go to a venture-investment professional with interest in Film/TV.
He said in preparing his idea, he has relied on insights from a friend and associate, Chip Murray, a former Atlanta-based investment banker who splits his time between Nashville and a farm outside Chattanooga. He said he believes Murray would be good for the job and would be attracted to the role.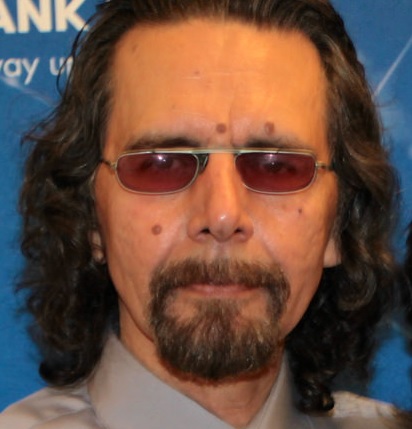 Andy van Roon
Reached for comment on Hahn's proposal, Andy van Roon, a longtime film-industry advocate and chairman of Film-Com responded, in part, "Curt Hahn has put forth an excellent concept. It makes sense for the city to take an equity position in projects," given that it would operate synergistically with State grants already provided to qualifying filmmakers via programs administered by the Tennessee Entertainment Commission.
van Roon, a co-founder of FilmNashville with Swope and others, also said he believes the proposed fund would help Tennessee compete for film projects that are also being pursued by states that stand to reap individual earned-income tax revenue from each film project's in-state workers. That revenue helps justify spending for Film/TV incentives in those states.
Hahn said that of the 27 states that offer film-industry incentives, Tennessee is ranked 25th. The National Conference of State Legislatures recently summarized the states' film incentives here. Georgia and Louisiana are oft-cited by Hahn and others are Tennessee's main competitors.
Hahn said he had a brief exchange on Film/TV incentives with Gov. Bill Haslam. Hahn said he sensed little appetite for expanding State assistance to the industry beyond the current grants for spending instate.
Hahn said it must be acknowledged that most Film/TV production spending benefits workers and companies only in "three or four" larger-population counties in Tennessee -- particularly Nashville and Memphis. Thus, it seems unlikely the legislature would pass a program that would provide negligible benefits for the majority of the state's 95 counties.
Further, Hahn said he believes there would be no interest in the General Assembly for creating a fund akin to those formed in 2009 under the TNInvestco capital-formation program, a result of bipartisan legislation.
TNInvestco (coverage here) spawned 10 small venture-capital firms by allowing them to obtain capital from the sale of premium tax credits to insurance carriers operating in Tennessee. Eight of those 10 VCs were located in Middle Tennessee.
Though the impact and value of the TNInvestco program has not yet been determined in any empirical way, Hahn said he senses little interest among policy influentials in pursuing another TNInvestco round specifically targeting the entertainment industry.
Venture Nashville reported in 2011 that Memphian James Sposto had advocated for creation of a $10MM TNInvestco that would address opportunities in Film, Music and Interactive media.
Hahn, 67, formed Film House 40 years ago in Nashville. The company relies on four employees and dozens of industry contractors and freelancers, he said.
He is native New Englander, and originally studied architecture before shifting to Film studies. In 1972, he earned his BFA at the California Institute of the Arts in Valencia, near Los Angeles.
Apart from the impact of "Nashville" per se, there seems to be some resurgence of interest in Film-production among local creatives.
For example, two months ago the Nashville Filmmakers Guild was formalized with a nonprofit state charter, under leader Bobby Marko of Marko Visual. VNC


.
---