A partnership between tech entrepreneur Tim Smith and nonprofit CEO Scott Massey seems likely to ensure that the fledgling Cumberland Center becomes an action tank, rather than a think tank.
This week, MyWerx founder Smith and Cumberland Center founding Director Massey are pulling the tarp back partway from the iExchange innovation portal and talking a little more about what's under its hood: A MyWerx technology-driven resource through which participating businesses, inventors and research-oriented universities aim to create an innovation initiative of potentially global stature. [Institutions initially participating in the Center's iExchange initiative, per se, include Vanderbilt University, Oak Ridge National Laboratory, St. Jude Children's Research Hospital and the University of Tennessee, Massey later told VNC.]

Cumberland Center meetings are scheduled this week with participating university presidents from throughout the region; with prospect corporate partners; and, with Haslam Administration Economic and Community Development Commissioner Bill Hagerty, and others, Massey said today. Christian Ketels, Ph.D., an economist and a member of the faculty of the Institute for Strategy and Competitiveness (led by Michael Porter) will attend one or more of the meetings, according to Massey. [Massey later said ECD was represented by Hagerty deputy Brad Smith and other ECD staff.]
This week also, Smith continues preparations recently begun in earnest for MyWerx's $5 million capital raise.
The Center's essentially beta website, which is due for updating, shows nine universities as strategic partners. Vanderbilt University was not among partners listed on the website earlier this morning, but Massey has previously confirmed that Vanderbilt University Chancellor Nicholas Zeppos, himself an attorney, is solidly behind the effort.
Vanderbilt Law School is home to the Vanderbilt Intellectual Property Program (VIPP), and the school is host for related interdisciplinary programs (including some with the Owen Graduate School of Management). The school is also host for the student-run Journal of Entertainment & Technology Law, the Entertainment & Sports Law Society, and the Patents & Intellectual Property Students Organization.

Scott Massey
As originally reported by VNC, the unincorporated Cumberland Center has thus far mainly been funded by philanthropists Steve and Judy Turner and domeciled at Cumberland University at Lebanon, Tenn. The Center resides within the university's School of Education and Public Service, where Massey is a professor of leadership, as well as Center director.
Cumberland Center's work on iExchange was furthered to some extent by a contractual agreement between the Center and Tennessee Technology Development Corporation (TTDC). TTDC interim President Leslie Wisner Lynch and her staff reported to the TTDC board of directors in August that it had agreed to contract with the Center to pay $25,000 -- which TTDC characterized as "very limited funding" -- to support development of a "fully active prototype" for an online intellectual-property portal. The TTDC board is scheduled to meet in December under Chairman Bill Hagerty, who is the Haslam Administration's commissioner of economic and community development. Hagerty recently told VNC he expects strategic plans for TTDC, the Memphis Research Council and other groups to be completed and published before the end of 2011.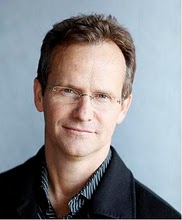 Tim Smith
Smith told VNC yesterday that upon comparing priorities he and Massey found their visions "instantly aligned" and, although there is no formal contract between the two enterprises, the relationship is well defined and the exec's consider one another "important strategic partners" who are essentially "joined at the hip."
The goal is nothing less than an "IP management movement" of worldwide significance, said Smith, who is not known for hyperbole. "That's the thing I think Scott and I are going to spearhead," he said.
As a city known for creativity and innovation, Smith continued, Nashville has an opportunity to take the lead in an initiative that could be as impactful as the management and quality-improvement lessons that were offered-up to world manufacturers by the likes of Drucker and Deming, he said.
Achieving that, Smith added, will mean waking America up to leverage its natural leadership advantage in the information technologies. The Nashville region faces a particular challenge, he added, in that it must broaden its support of ventures broadly, rather than concentrating so heavily on healthcare services and IT. Smith volunteered that he believes investment by the state's ten TNInvestco funds has thus far been overly weighted toward healthcare. (Related earlier stories here and here.)
Smith, age 50, launched MyWerx three years ago to enable creators to establish and manage their works' copyright information using social and wiki tools. He's previously raised $2 million for the software-as-service venture and recently opened the $5 million round.
MyWerx investors have not generally been disclosed, but reports by VNC and other media have signaled participation by TNInvestco XMi High Growth Development Fund, among others. Smith is coordinating the new round until a lead investor is chosen, he said.
Whereas the MyWerx platform originally targeted music, entertainment and other creators within the Creative Class, a de facto 2.0 MyWerx is being extended to support management of intellectual property, rights and related matters associated with scientific and technological research and development on the campuses of the state's universities.
MyWerx's extended offering is in closed-testing mode and carefully targeted individual stakeholders in business, venture capital, entertainment and academe have recently been invited to participate in discussions of their IP-related requirements. Launch of the broadened offering is set for 1Q 2012.
As reported by VNC in January, in addition to providing iExchange, the Cumberland Center schema includes the eventual provision of "concierge enterprise services," through which Center associates would support stakeholder relationship-building and transactions, perhaps beginning in 2012.
Massey has been active in other circles: As also recently reported by VNC, Cumberland Center has signaled interest in exploring establishing a presence within the proposed Pantheon Park urban campus for Creatives, technologists and entrepreneurs.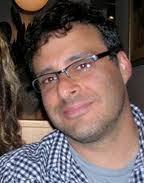 John Pisciotta
There are at least two other Creative IP-sector startups in Nashville. John Pisciotta's MusicSynk helps licensing professionals and copyright owners transact with music supervisors in film & tv, advertising, gaming, trailers, and other new media. Smith previously told VNC that he and Pisciotta stay in touch, with an eye toward potential future collaboration. Also, John Barker's Brentwood-based ClearBox Rights was created more than a year ago, and seems to emphasize management services over software.
Asked about MyWerx competition, Smith allowed that a number of major ERP technology providers could become competitive and said that he's had a sharp eye on UK-based Counterpoint Systems. Counterpoint claims sector leadership on its website.
Smith, a 1983 graduate of Belmont University and holder of a Phoenix University MBA, Smith several tech-leadership positions before founding MyWerx in 2008, including: SVP at Copyright Management Inc., a family owned business that sold in the Nineties to Music Copyright Services, listed UK-based company.
More recently, he was CIO at Simplex Diabetic Supply, Business Systems director at LBMC, president of Copyright.Net, and president of Zeal Group, an entertainment management and software-solutions business, according to his Linkedin. VNC