JOHN LIU, the data scientist behind the launch of Brentwood-based Intelluron Corporation, isn't ready to say much about his startup.
In contrast, he makes no secret of his long-standing passion for the Middle Tennessee Science and Engineering Fair (MTSEF) and related education initiatives.
Liu was until recently VP for data science and applied machine learning at Digital Reasoning Systems (DRS), the cognitive computing company that focuses on fintech, healthcare and other sectors, and which is based in Brentwood.
Now, he has launched Intelluron, the purpose of which he describes only as the result of his having "identified a very sharply defined opportunity, a missing gap in the business market."
The founder was with DRS through April of this year, registered his company in Delaware in May and registered it in Tennessee earlier this month.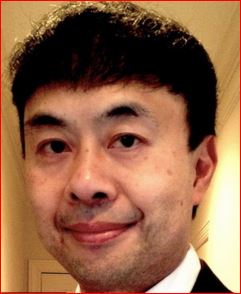 John Liu PhD
He's in stealth mode not only because he plans a broader offering of his solution early in 2020, but also because he abhors the hype, fantasy and even enthusiasm that are currently too often associated with the phrase "artificial intelligence" or "AI."
With emphasis on practicality, Liu said his venture is focused on delivering a business solution that consistently helps enterprises achieve real-world improvements and gains, using tools that "augment human ability."
He cautioned that, in the interest of avoiding wasted resources and dead-end projects, AI adopters should take pains to ensure that technology is "production quality and enterprise-ready," and that models for use of such technologies will drive revenue -- and not put such things as production, inventories or patient experience at risk.
Asked whether Nashville is a good town for such a venture, Liu was quick to say, "I can't think of a better place to do this than Nashville," adding that his experience working with "the good people" of Digital Reasoning strongly reinforced his perception.
Further bolstering his comment, Liu told VNC that he had recently met a tech entrepreneur who had moved to Nashville after about 30 years in the Bay Area.
Liu said he asked the exec why he had moved here from the Bay Area. The exec replied, "Nashville feels exactly like what Silicon Valley felt like 30 years ago...," which Liu interpreted as a reference to the city's encouraging "vibe" and creativity.
He also stressed that, contrary to what many people think, "there's lots of talent here," and the talent pool is expanding, thanks to local colleges and universities, and groups such as the Nashville Software School.
He added that, with few exceptions, he sees the business environment and friendly culture of Nashville as characterized by open doors, accessible people who are ready to talk, and an active desire to find ways to help each other.
That view of his adopted hometown may explain why Liu proves to be every bit as opportunistic about advocating for science and engineering education, research and workforce development as he is about seizing business opportunities associated with machine learning and natural language processing.
Among his advocacy credentials: He has been a judge in ISEF-linked competitions for nearly 12 years, including 8 consecutive years as an MTSEF judge.
He said the excitement he always finds among students who enter the MTSEF each year is extraordinary -- and that's another factor that bodes well for long-term development of tech and engineering in middle Tennessee.
The next MTSEF presentations are set for March 27-28, 2020 at Belmont University. Winners will be announced during an event April 7, also at Belmont. To get involved, click here.
Each year, MTSEF is entitled to send its Grand Prize-winning high-school students to compete in the International Science and Engineering Fair (ISEF) competition.
The next global ISEF Fair is May 10-15, 2020, in Anaheim.
In 1992, the international ISEF event, then sponsored by Intel, was held in Nashville.
Liu said he and other locals managed to get ISEF to consider bringing the Fair back to Nashville a few years ago, but ISEF scouts found the venues they needed were already booked, years-out.
The Society for Science and the Public, based in Washington, D.C., administers the global ISEF program, which draws from a network of fairs in more than 75 nations, regions and territories. The Society also administers the the Broadcomm Masters and Broadcom Masters International programs for 6th-8th-graders.
The MTSEF Director and primary contact is Steve Murphree PhD, a volunteer who is a member of the Biology faculty at Belmont University. In 2015, Liu and Murphree created the nonprofit Middle Tennessee Science and Engineering Fair Foundation, which sponsors the local competition.
Liu, now 53, moved to Nashville 21 years ago, after being reared mostly in Pennsylvania.
He earned his bachelor's, master's and doctorate in electrical engineering at the University of Pennsylvania.
Prior to Digital Reasoning, his work career includes financially oriented roles within Citigroup Global Markets, Credit Suisse, Vanderbilt University, the Indiana Public Retirement System (public equities), BNP Pariba, Spartus Capital Management, Lehman Brothers, and Bank of America. His LinkedIn is here.
Liu's family resides in Williamson County and includes a freshman intent on pursuing brain and cognitive sciences at the Massachusetts Institute of Technology. VNC
. last edited 1727 30 Oct 2019
---