FCA VENTURE PARTNERS' intense observation of companies in which it might invest has more than doubled, said FCA Managing Partner Matt King.
Previously, FCA typically monitored 3 to 5 "ideas" during a given six-month period; now, it has "10 or 12" opportunities on its radar at any point, King told VNC.
In addition, said King, a recent calculation shows FAC "deal flow was up approximately 33 percent. That number is all-inclusive of potential deals that sought us out or that we sought-out in the market. Approximately 80 percent of that was in some category of healthcare and a good bit of that subset in Nashville."
King, 52, has been associated with holding company Clayton Associates and its funds manager, FCA, more than 11 years, and has been leading funds-management for the past four years. FCA's investment team also includes Partner John Burch Jr., CFO Nancy Allen and Associate Andrew Bouldin.
This past summer, FCA had a $25 million closing in its ongoing campaign to raise $75 million in FCA V, the largest fund raise in CA/FCA's history, King noted.
There's strong participation in fund V by investors who have participated in its previous funds, as well by new investors, he said. The raise has institutional interest, he said, declining to elaborate. CA/FCA previously announced that FCA V would focus on healthcare services and technology, communications and digital media.
Prospects target investments involve companies generating annual revenue of $500K to $2 million, and often burning cash, he noted. FCA will invest up to $6 million in an enterprise, according to its website. Typical commitments of $1MM-$2MM are intended to get the companies to cashflow positive within 18 months, King told VNC. CA/FCA have made at least 72 investments in the past 15 years.
While FCA does not pursue pre-revenue companies, it is focused on earlier-stage companies than those sought by Council Capital, King said when asked about the other firm.
The two firms do not compete head-to-head, King said. Council is currently conducting a raise targeting $100MM in fresh capital. In 2009, Council Capital and a partner won a TNInvestco allocation, while FCA and a partner applicant were not among the state's 10 awardees. Asked whether FCA would make apply, again, if another TNInvestco round materialized, King said that timing would be an important consideration, given that FCA's focus remains on its active funds and its FCA V raise. (There's no public talk of doing a second TNInvestco round, anytime soon, and Gov. Bill Haslam indicated a year ago that the state should first understand the results of the first round, before considering a second.)
The larger FCA fund raise now underway reflects CA/FCA's interest in leading rounds more often and taking up to a "20 to 30 percent" stake in portfolio companies, with less emphasis on co-investment, King explained. Taking such a minority stake helps keep management incentivized, given that their companies have typically accepted other investments prior to getting to FCA, he added.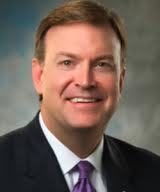 Larry Kloess
Fund manager FCA is creating a CEO Council, in addition to Clayton Associates' standing advisory board, King said. Former TriStar Health System President Larry Kloess is the first member of that emerging council, said King, adding that he is in discussions with several other prospective council members. CA/FCA recently announced Kloess' appointment as senior advisor to CA/FCA, as well.
CA has long maintained an advisory board; according to its website, its members now include, in addition to CA co-founders Clayton and Stuart McWhorter, ubiquitous Healthcare Investment Group founder Harry Jacobson, M.D.; former Comdata chairman/CEO Larry McTavish; Ingram Industries Chairman John Ingram; Angel investor Fred Goad (Voyent Partners); Nashville attorneys Sam Bartholomew and Aubrey Harwell; American Pathology Partners CEO Robert Yeager; and, John Williams, CEO of Williams Realty Advisors and founder of Post Properties. (Harwell is the only CA advisor who also serves on the Council Capital CEO council, although the Council CEO Council also includes Ingram Entertainment's David Ingram and Ingram Industries CEO Chip Lacy, according to the firms' sites.)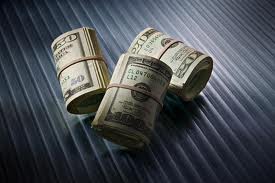 FCA funds have been undertaken in 1997 (I), 1998 (II), 2001 (III), 2006 (IV) and 2011 (V). In 2004, FCA employed some FCA III assets to enter a Small Business Investment Company partnership (FCA III SBIC). The company is likely to exit its few remaining FCA III companies within 18 months, while IV and V remain active, King explained.
Data reviewed by VNC on the CA/FCA website indicate that, including the abovementioned $25MM first close of FCA V, the funds' partners' total commitments (plus earlier direct investment by Clayton Associates) have surpassed $150 million. Funds III, IV and V remain active, with perhaps $60MM in active investment.
Entrada Health and Silvercare Solutions are the Fund V portfolio companies, thus far, according to its portfolio rundown here.
CA operating companies include Medical Reimbursements of America (MRA); PharmMD; and, Primocare. Principals of CA/FCA make Angel investments through CA, as well as through Bullpen Ventures, Triple Play Ventures and NewCo Holdings, according to its site.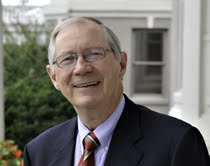 Clayton McWhorter
Clayton Associates was created by former HCA President Clayton McWhorter and son Stuart McWhorter, in 1996. Both men were recently party to the acquisition of Cumberland Consulting Group, as reported by VNC. In recent years, the elder McWhorter has remained engaged and an active investor in his own right, but has also contributed time and resources to such things as the creation of the Nashville Entrepreneur Center (NEC), where he chairs the board of directors.
Stuart McWhorter
CA President Stuart McWhorter recently assumed his father's role as CA chairman. The younger McWhorter has also deepened his involvement in Medical Reimbursements and in managing the Clayton Family office; and, among other initiatives, he recently spearheaded formation of Bullpen Ventures, an accelerator with close ties to the NEC.
In the past year, Stuart McWhorter has also quietly led an effort to explore formation of the Tennessee Venture Council (TVC), which, in collaboration with VC/PE's statewide, has been preliminarily conceived as a nonprofit supporting the state's VC/private equity sector.
The TVC group has not yet been registered with the state, although its name was previously reserved. VNC