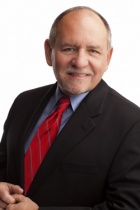 Updated On Dec. 17, PatientFocus announced investors Lucius Burch IV and Phil Hertik joined its board. Oct. 22, 2012 PatientCredit adopted new d/b/a PatientFocus and announced it has raised $1MM in outside capital. Earlier: Sept. 13, 2012: Lackey-led EnableComp (Complete Holdings) announced it raised a second round of capital.-Ed.

Music City has talked entrepreneurship many years, but support of the Nashville Entrepreneur Center (NEC) and other initiatives shows that "today we've put our money where out mouth is and today we are an entrepreneurial city," Jim Lackey told VNC.
Lackey, who is chairman and former CEO of Passport Health Communications, is a member of the NEC board of directors. He admits he's a guy who has trouble saying "No," but a moment later added, "I complain some about all I'm doing, but it's exactly what I want to do." His grin was audible through the telephone.
Nonetheless, he said demands on his time have left him "maxed-out," with room only for things that truly seem to be "unbelievable opportunities." The diversity of Lackey's activities seems to have spiked since he retired as CEO of Passport in 2009, and that company sold majority interest to private equity investors.
As he reflects on Nashville's improved entrepreneurial resources, Lackey hands out plaudits to other prominent leaders, including NEC-linked Clayton and Stuart McWhorter, Michael Burcham, Bobby Frist and Mike Shmerling, as well as newer entrepreneurs Justin Lanning of CredenceHealth, Scotte Hudsmith of Parental Health and digital-entertainment guru Mark Montgomery, currently entrepreneur in residence at Claritas Capital.
While Nashville's information technology and software sector is not as advanced as its healthcare services sector, Lackey said he believes the city's making real progress, citing Nashville Technology Council led by Tod Fetherling and JumpStart Foundry among the leaders. While acknowledging he feels a bit "intimidated" by the life sciences sector, Lackey said he believes that field will also grow in Nashville.
Lackey said he spends about 60 percent of his time on EnableComp (an early-stage company in workers comp payments advocacy), 10 percent of his time on Passport and 30 percent on a very long list of other commitments.
For example, Lackey said he's involved with provider-oriented PatientFocus (dba for Cumberland Healthcare Credit; former dba PatientCredit), which has "raised a little Angel money." David Fredericksen is president and Evan Austill COO of that venture, according to information online.
Lackey's commitments tend to grow: EnableComp is not only focused on going beyond the five states it currently serves, but is also exploring launching complementary businesses. Entrepreneur David Jones was recently appointed president of EnableComp parent Complete Holdings, and is exploring additional markets for software sales, leveraging the EnableComp platform, Lackey explained.
In addition to the above-mentioned ventures, Lackey, 59, is on the boards of the Nashville Capital Network, early-stage PharmMD (medication therapy management), startup Parental Health (senior health), Nashville Health Care Council, Leadership Healthcare and is affiliated with eSpaces and with FOCUS Search Partners (executive search).
Before joining Passport, Lackey was with a large worker's compensation PPO, FOCUS Healthcare Management, as executive vice president and later as president.
Earlier still, he was VP-administration and a founding officer of Coventry Corporation and assistant vice president for administration with HealthAmerica Corporation. He also did a stints in hospital administration and as healthcare-sector consultant with Ernst & Young. VNC