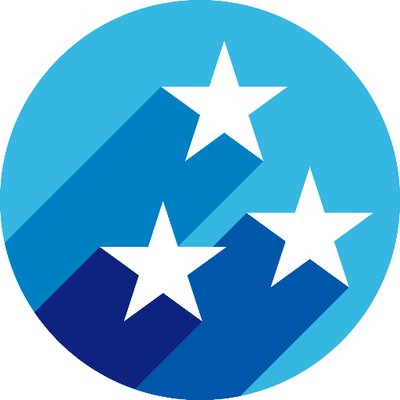 LAUNCH Tennessee's budget has been ramped-up in recent years, but the nonprofit agency has for months been bracing alongside its lead sponsor, Tennessee Economic and Community Development (ECD), for a further budget cut, the magnitude of which cannot yet be stated with absolute certainty.
After all, the final gavel of the General Assembly has not fallen and an enacting signature by Gov. Bill Lee has not been affixed.
As of June 4, two waves of proposed cuts from the original budget that surfaced last winter totaled $681MM in reductions -- down from what in February had been a $40.8 Billion budget proposal for FY21, 49% of which would be funds provided by the State.
Swirling COVID-19 pandemic, economic and taxation-related pressures have already cost LaunchTN $3MM in funding it once planned to use to fund matching grants for SBIR-STTR grant applications.
That's unwelcome news in a state that lags many of its peers in patents generated and licensed and technologies commercialized, and which has not yet found a politically and financially viable way to sustain its Angel Tax Credit beyond the end of CY2020.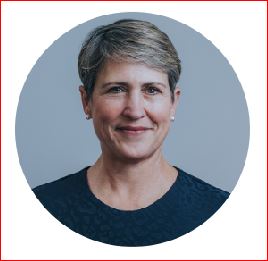 Margaret Dolan
In mid-April, LaunchTN President and CEO Margaret Dolan and several outside observers contacted at the time by Venture Nashville expressed cautious hope that the organization might avoid further cuts and might even get some grant-matching funds restored.
The apparently vigorous efforts of Dolan and her staff in supporting the state's Unified Command Group's (UCG) pandemic response have been cited more than once as possibly strengthening the case for a better budget result.
VNC notes that a note now posted on the webpage of the LaunchTN "TN Innovation Crowdsource Platform" (TICP), which was pressed into service for the UCG, indicates that LaunchTN's role there is changing. The note reads, "TICP is currently transitioning from serving immediate COVID-19 related state needs. Please stay tuned in the coming days for updates on opportunities for companies to continue to address ongoing challenges."
A lifetime ago back in April, far ahead of renewed budget deliberations now underway on Capitol Hill, an influential member of the Tennessee House of Representatives told VNC, in part, that LaunchTN might conceivably gain a bit more funding in the FY 2021 budget review process, not only because of its economic-development mission, but because of Dolan and her staff's efforts in support of the state unified command group's pandemic response.
Also in April, a well placed State Senator contacted by VNC for comments on the overall budgeting process cautioned against what he termed a "draconian State response [that] could actually make the recession worse..." The Senator said further that Tennesseans making these decisions should "think more like economists than accountants at a time like this."
Things certainly looked much brighter in January, when, as VNC reported here, the LaunchTN board of directors approved a revised strategic plan in which Dolan and crew would mount "an audacious pursuit of entrepreneurship" to establish Tennessee and its people as "trailblazers in the innovation economy."
Last week, Launch Tennessee said that, in recognition of resounding state and national grief, civil protests and destruction that followed news of further killings of Black citizens, it would hold in abeyance for an unspecified time announcements previously planned for June 2.
It had planned to tell whether or not it would follow-through with its annual 36|86 Festival and, if so, what physical or virtual forms the event might take. The Festival dates, previously set for late August, no longer appear on most Festival pages, possibly reflecting changes in dates or structure.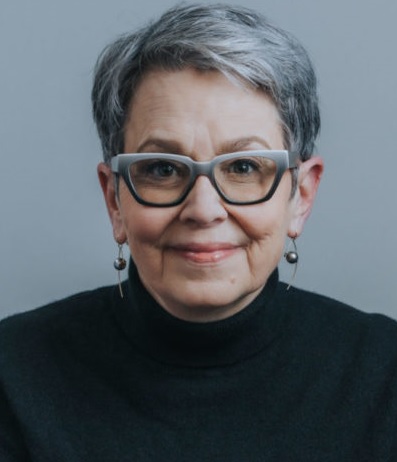 Van Tucker
This past weekend, LaunchTN COO Van Tucker told VNC that the organization still plans to hold 36|86 and that during this year's 36|86 it will launch a "BuildTN campaign, designed to tell the story of our Tennessee entrepreneur ecosystem."
Though no scope or other details have been provided for "BuildTN," the campaign's emphasis on promoting the state's entrepreneurial ecosystem seems consistent with the determination that Dolan and others at LaunchTN have expressed regarding the need for increased emphasis on grassroots entrepreneurial resources, particularly those associated with the LaunchTN's seven regional entrepreneur center partners. (LaunchTN has used the #BuildTN hashtag in some social media for a year or so.)
Tucker has not yet announced whether the 36|86 event will be entirely virtual or physical, or a mix thereof.
Many others have already made such tough calls: VNC notes that both Gov. Bill Lee's annual GOVCON economic development event, typically held each autumn, and many other Nashville events, including CMA Fest, have been canceled for this year. Many other Tennessee conferences have been entirely virtualized or will be offered as a mix of virtual and-or on-site programming.
Among its many other continuing obligations, during FY2021 LaunchTN must move from the preparation phase to the implementation phase of its "Mentor Networks 2.0" program, for which it recruited and won just over $1MM in "Build to Scale" contributions from the Economic Development Administration, Tennessee state government and other allies. Related VNC coverage here.
As it stands now, LaunchTN projects receiving $4.1MM funding from ECD for FY 2021, which begins July 1, though Tucker acknowledged there remains "considerable uncertainty" around short- and longer-term budget matters.
Now, further cuts that threaten LaunchTN funding from ECD -- as well as projections of shrinking revenues of other kinds -- have led LaunchTN to make a number of what it says are strategically reckoned decisions on net-reduction of its FY2021 budget.
Tucker confirmed that, among other steps, it will defund the position currently held by Director of Communications Wendy Malloy, who was recruited here from Tampa in 2019, after more than a decade in communications and related management ranks with PricewaterhouseCoopers (PwC).
Neither Tucker nor other observers have represented that they are certain that recent or further near-term budget cutbacks will obviate the need for still more cuts, in future months and years.
Launch Tennessee's budget began to improve significantly during the administration of its former CEO, Charlie Brock of Chattanooga, who spent nearly six years at the helm. LaunchTN's FY2019 budget -- in-Cabinet preliminary negotiations on which began about the time Dolan succeeded Brock in autumn 2018 -- was largely built on the armature that Brock had shaped with Board Chairman Bob Rolfe.
In what seems in hindsight a combination of both swansong and ice-breaking gift to his successor, Brock had unveiled an aggressive $44MM plan for advancing LaunchTN at a mid-summer 2018 board meeting, having formally announced his pending departure months earlier.
Bob Rolfe
PERSONNEL AND BOARD, Launch Tennessee (Tennessee Technology Development Corporation)
(In parentheses are dates when 15 remaining staff joined now-22-year-old LaunchTN. Ten of the 15 remaining staff joined in the past 18 months.)
Bob Rolfe, Chairman, board of directors; Commissioner, lead LTN sponsor, TN ECD.
Board of Directors at this link.
Margaret Dolan, President and CEO, (4Q/2018)
Van Tucker, Chief Operating Officer (1Q/2020)
Brittany Burgess, Director of Partnerships (1Q/2014)
Abigail Collins, Capital Formation Resource Coordinator, (2Q/2020)
Jami Creel, Marketing Manager, (3Q/2016)
Morgan Dent, Manager of Market Building, Talent Program Manager (2Q/2018)
Katie Fuller, Ecosystem Development Coordinator, (1Q/2020)
Khrys Hatch, Capital Program Manager (2Q/2018)
Robert Jackson, Grants & Data Coordinator (1Q/2020)
Steve Lopez, Director Finance & Administration (1Q/2020)
Allie Mikels, Manager of Technology Advancement (1Q/2019)

Michaela Powell, Office Manager (01/2020)
Topher Price, Manager Ecosystem Development (01/2019)
Katherine Reall, Accounting Director (2Q/2020)
Ashlin Wildun, Partnerships Coordinatator (3Q/2019)
OUTSIDE PROFESSIONAL ADVISORS to LaunchTN, all Nashville-based except Ketner (Austin):
Launch Tennessee continues to offer a wide range of services to entrepreneurs, investors and others, as well as partnership opportunities for vendors and others. Readers are encouraged to review the LTN website's current navigation banner.
Previous VNC coverage: LaunchTN | Rolfe | Dolan | Tucker | Commercialization | EDA Grants | VNC

. last edited 1600 6 June 2020
---