LAUNCH TENNESSEE is scheduling at least seven policy-oriented regional workshops this autumn, ahead of its next "Day on the Hill," which is set for Feb. 25, 2020.
The eight or more events backed by the nonprofit organization are designed to help Tennesseans who support pro-entrepreneurial economic development to identify government policies that can help or hinder startups; help them prepare to advocate for their businesses; and, help them engage effectively with legislators and other policy influentials associated with local, state and federal government.
The meetings are industry-agnostic and are to include opportunities for discussions with legislators from each host region.
The importance of increasing grassroots support for State funding for LaunchTN programming most recently emerged as a topic of brief conversation in July, during the regularly scheduled public meeting of its board of directors.
LaunchTN's Lindsey Cox, who is director of operations and government affairs, confirmed that the regional workshops will be held in collaboration with state-sponsored regional accelerators, as follows:
In February next year, as in 2019, the Day on the Hill event at the Capitol and in legislative offices is to be a joint effort of LaunchTN with LifeScience Tennessee, Tennessee Advanced Energy Business Council, EO Nashville, and Nashville Technology Council.
Cox said LaunchTN's previously reported grant from the Kauffman Foundation helps support this overall effort.
A 2018 Kauffman report on Tennessee entrepreneurship conditions cited both strengths (including growth in personal income and population) and weaknesses (e.g., uneven regional economic vitality and limited access to capital and availability of entrepreneurial talent). Read the full report here.
Ahead of the individual regional briefings, Cox said she and her colleagues plans to discuss with each person who signs-up what issues they see as most needing attention.
Hypothetically, Cox said "capital" is likely to be among grassroots priorities. As for LaunchTN, itself, Cox said the nonprofit plans to continue working to have a portion of LaunchTN funding that has previously been categorized as non-recurring reclassified to "recurring."
Graham Klemme
Cox said one presenter during the regional events will be Bay Area-based Graham Klemme. He is a policy "evangelist" with San Francisco- and Washington, D.C.-based Engine, the umbrella under which operate both Engine Research Foundation, a 501(c)(3); and, Engine Advocacy, a 501(c)(4).
Klemme moderated a panel on policy issues during this past summer's 36|86 Entrepreneurship Festival, the annual LaunchTN event in Nashville. Onstage with him for the panel were lobbyist Baylor Bone Swindell (Baylor Company, Nashville), plus Carmen Palafox (MiLA Capital, Los Angeles), and Sam Reed (Jigsaw, communications and public affairs, Nashville).
Klemme recently posted on LinkedIn a shoutout to LaunchTN in which he described that 36|86 panel discussion as having spanned "the intersections of Startups and Public Policy".
He also praised LaunchTN for having "ignited a unanimous statewide movement in Tennessee and [for] uniting its political economic landscape towards the future."
Launch Tennessee is a dba for Tennessee Technology Development Corporation, which was chartered by state law passed in 1997. Since 1998, Launch Tennessee has been primarily sponsored by the Tennessee Department of Economic and Community Development. State ECD Commissioner Bob Rolfe is chairman of the LaunchTN/TTDC board of directors.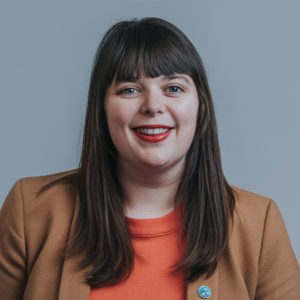 Lindsey Cox
Cox is a 32-year-old native of Livingston, Tenn. in Overton County. She has been with LaunchTN more than six years and was previously employed in government and nonprofit sectors.
She earned her MBA and her bachelor's in accounting at Tennessee Technological University, Cookeville, where she was MBA student association president. Her LinkedIn is here.
Cox confirmed that Nashville-based Hall Strategies -- which also manages frequent ally LifeScience Tennessee -- not only continues to help LaunchTN with communications, but is also helping to prepare presentations for use in the forthcoming events. VNC
. last edited 1216 CT 5 Nov 2019
---