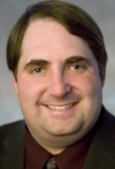 Beginning today, Chris Sloan dons the colors of Baker Donelson Bearman Caldwell & Berkowitz, expanding the law firm's presence in the emerging-company and technology sectors.
Sloan, 37, told VNC the move from Bradley Arant Boult Cummings (BABC) means joining forces with lawyers whom he has previously viewed as his toughest competitors: Baker Donelson business-technology practice chairman Jason Epstein and the firm's business-department chairman, Bruce Doeg.
Among the ripple effects: Sloan, who had been with Bradley Arant more than 11 years, and Baker Donelson business-technology practice chairman Jason Epstein are now the only lawyers on the 41-person board of directors of the Nashville Technology Council (NTC), of which Sloan will become chairman July 1. Sloan is also a member of the board of Life Science Tennessee, the biotech and pharmaceuticals trade association here.
Bruce Doeg
In 1999, during the boomtimes before the Tech bubble burst, Doeg and Epstein founded a Baker unit then known as the e-Business Group, Doeg told VNC Saturday. "We have been enmeshed in technology and emerging companies and the investors who fund them for a long time," Doeg noted.
Sloan told VNC he was attracted to Baker partly because of its entrepreneurial culture and its appreciation for the need, particularly in the technology sector, to develop long-term relationships with entrepreneurial clients that will need services through successive phases of their ventures' development, as well as in subsequent ventures. The same applies, both he and Doeg suggested, in dealing with the Angel and institutional investors and others who often play critical roles in the success of early-stage companies, in particular.
In fact, the company has been ramping-up an initiative to offer "the often cash-strapped emerging company" better billing "predictability, value and access," said Doeg. The new effort addresses not only costs and billing, but also leverages technology for "better communication, education, organization and efficiency" and will include "communal activities," he explained. Baker Donelson has in the past year conducted "boot camps" for emerging companies in Nashville, Memphis, New Orleans, Baton Rouge and Birmingham.
Discussing the thinking behind his move, Sloan said, in part, that Bradley Arant was "a fantastic opportunity to develop this practice and grow it to where it is right now... For the next stage of my career, the resources, the experience and the depth that Baker has in Nashville, as a firm, provide the best place for me to sort of grow my career into the next phase," he explained. The firm has 560 attorneys and policy advisors and is the 72nd-largest U.S. law firm, according to its website.
Kelly Frey
Doeg noted there are 10 business-technology attorneys in Baker's Nashville office, as well as attorneys in complementary practices in the firm's 16 U.S. and London offices. Baker's Kelly Frey was recently named a fellow in the World Technology Network, a group of about 1,000 science and technology innovators worldwide that includes only six practicing attorneys. Less than a year ago, Baker announced adding three attorneys to the life sciences division of its intellectual property practice, Washington, D.C. office. Edward Ramage, an engineer and geologist, in addition to an attorney, is chair of Baker's intellectual property group. Associates Nicole James and Geoffrey Vickers also concentrate on tech, IP, commercialization and related matters, according to the firm's website.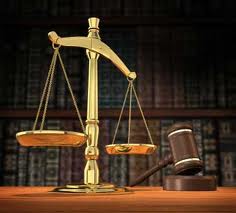 On a Nashville Bar Association webpage consulted yesterday, Baker Donelson attorneys represented three of the four attorneys listed under "Computers," though copyright and patent law attorneys were a bit more numerous. There are, of course, other Nashville and mid-South law firms focused on tech, emerging companies and other sectors, Sloan noted. In addition to his former colleague Nathan Johnson with Bradley Arant in Birmingham, Sloan mentioned Bob Brewer and Andy Norwood, attorneys respectively with Bass Berry & Sims and Waller Lansden Dortch & Davis. Brewer is co-chair of his firm's intellectual property and technology practice; and, Norwood deals with a range of IP, technology and e-health matters, according to the attorneys' webpages.
Securing leadership seats among city nonprofits has long been a business-development and community-service strategy for law and other professional-services firms. Doeg is one of only two attorneys on the board of Tennessee Technology Development Corporation (the other attorney being State Sen. Mark Norris of Adams & Reese in Memphis). And, Baker Donelson's Steve Wood is on the board of Nashville Capital Network, which also has members from Waller Lansden, Miller & Martin, Bass Berry, Bradley Arant, and Baker Donelson.

JumpStart Foundry's mentors include attorneys from Miller & Martin and Waddey & Patterson; the Nashville Entrepreneur Center board includes attorneys from Baker Donelson, Waddey and Bass Berry (in addition, NEC lists six law firms as sponsors); the Life Science Tennessee general counsel billet and the board include, in addition to Sloan, executives from Harwell Howard Hyne Gabbert & Manner and from Butler Snow O'Mara Stevens & Cannada (Memphis). The more broadly oriented Nashville Health Care Council board includes attorneys from Waller Lansden and Stites & Harbison, while only Waller is represented on the board of the Nashville Area Chamber of Commerce, according to the groups' websites.
There are currently no attorneys listed among boards or leadership of Nashville's foremost techie volunteer organizations, including Digital Nashville, PodCamp Nashville or BarCamp Nashville.
Sloan is a native of Brentwood, Tenn., and holds a J.D. from Vanderbilt University School of Law (1999), a bachelor's (Classics, environmental sciences) from the University of Virginia (1996), and earned his Franklin Road Academy stripes in 1992.
He began his law career with Bradley Arant (then Boult Cummings Conners & Berry). Sloan served on a Nashville Chamber task force that formulated recommendations that led to creation of the Nashville Entrepreneur Center. VNC