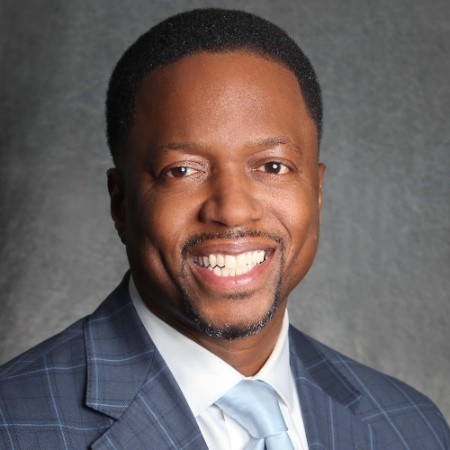 LEE MOLETTE II, the Nashville advisor, entrepreneur, developer and Angel investor who moved here nearly 30 years ago, says he is preparing to push forward the idea of forming a locally based Angel group and-or Venture fund that would focus on helping to fund businesses that have minority and-or women owners.
Molette told Venture Nashville he expects to begin earnest discussions about the project with potential general and limited partners this summer, with an eye toward standing-up the entity early in 2020.
He said that in designing the new investment initiative, he'll naturally consider such options as tax advantages that may emerge from the relatively new federal Opportunity Zone (OZ) program, but his plans won't be contingent on the outcome of federal rule-making still underway for the OZ program.
He also emphasized that building a minority-focused investment vehicle will ideally involve professional investors from all quarters of the investment community.
He said he is encouraged by the fact that he knows of potential Limited or General Partners with active interest in doing more investment transactions with minority-led businesses.
They are, he said, driven by the same incentive that propels experienced investors to acquire stakes in healthcare, fintech or other sectors: The prospect of substantial financial returns.
Molette, an African American businessman who hails from Detroit, has had his social-impact lens in-place quite a while.
Last fall, Molette and others joined to create the Nashville Business Alliance Political Action Committee, to advocate for minority- and women-owned businesses in Nashville, with inclusiveness in Metro Nashville procurement practices as its emphasis.
Earlier in 2018, Molette began participating with minority entrepreneurs convened by Nashville Business Journal for an on-going series of invite-only Expand Leadership Lunch discussions about local inclusion-related issues.
Molette was also the motive force behind scheduling a panel discussion on tech startups and inclusion, which was held a few weeks ago, during the April 22 meeting of Rotary Club of Nashville.
Molette told VNC he has become convinced in recent years that it is more often lack of trusted referrals and other essential business relationships that stymie minorities in their efforts to raise outside capital and financings from mostly non-minority sources, rather than inadequacies in the startup team's expertise, mission, business model or business acumen.
Many minorities and women seeking to scale a business have worthy business ideas, often in addition to hefty prior experience in major corporate, tech and financial roles, he emphasized.
Moreover, proven minority entrepreneurs should be accepted as post-investment leaders of the companies they conceive, rather than, as happens too often, being required to step aside to make room for non-minority executives, he continued.
Yet, he said he believes that, too often, such factors as inadequate familiarity with minorities in executive roles and stereotyping minorities are among the impediments that minorities and women in Nashville and other communities continue to confront.
Molette's primary professional interest currently is his financial and investment services business, Molette Investment Services.
His personal investments in the Nashville region have included Reliant Bank (now Reliant Bancorp Inc., Nasdaq:RBNC); and, Nashville-born Mixtroz, which relocated to Birmingham. Molette also has friends-and-family ties to Mixtroz's founders.
For years, he has also periodically invested in commercial real estate and in franchise equity opportunities, often with longtime associates who collaborate as New Freedom Ventures on a handful of deals each year, and which is based in North Carolina.
Molette also owns and operates Frank Stanton Developers LLC, a Nashville real-estate development company that he named for his grandfather.
He said he is close to wrapping-up financing and detailed planning for a condominium project on Church Street, which will include 46 to 52 units.
He said said his experience over the years in lining-up financing for some commercial and residential real-estate projects sharpened his understanding of hurdles faced by minorities in business.
Early in his career, he opened financial advisor Edward Jones' first office in Nashville; and, for about eight years he and cofounders operated Innovative Recovery Services Inc., which handled management of subrogation of claims for healthcare insurers following automobile accidents.
He earned his business degree in 1991 at North Carolina Central University, in Durham, while working part-time in multiple jobs. During college and after graduation, he worked in field sales and sales management positions with Nashville-based publisher Southwestern Company.
Molette, 50, shares with partner Valerie Smith Hayes not only a blended family that includes five children, but also their interests in business and entrepreneurship.
Hayes is a Nashville-based finance director with Deloitte, and a former member of the board of directors of Nashville Business Incubation Center (then operated as a program of Tennessee State University and now independently operated by nonprofit Growth Enterprises Nashville Inc.).
Molette also served a term as chairman of NBIC during its TSU years, according to information online.
Hayes' LinkedIn is here. Molette's LinkedIn is here. The couple reside in Brentwood. VNC
. last edited 22 May 2019 0558
---