Nashville-based Joe Freedman already has more entrepreneurial notches in his belt than most 44-year-olds.
Nonetheless, Freedman is gearing-up at least three new startups, including two in the legal sector where he's fared so well, since launching and later selling Amicus Legal Staffing Inc., and subsequently founding American Legal Search (ALS).

ALS remains an anchoring asset within Freedman's American Search Companies, the holding company that contains ALS, as well as American Financial Search, American InsurStaff and Apex Legal Support.


Now, Freedman told VNC yesterday he and a partner - Austin-based Courtney Sapire (at left) - are rolling out Investigative Compliance Source, LLC, which is an online community of lawyers and others involved in domestic and international corporate compliance, investigations and ligitation.

Sapire is also president of her own company, Sapire Search Group. She holds a law degree from Southern Methodist University and has worked for several legal search firms. She told VNC today she and Freedman have not discussed where their new company will be officially headquartered.

The ICS portal (still in beta) will complement Sapire's second startup, in which Freedman is an advisor and which is dubbed Investigative Counsel Group. Sapire is positioning ICG as an international consultancy, providing professional services for clients dealing with due-diligence, investigative and transactional matters. Both ICS and ICG are Delaware-registered companies.

Freedman declined to describe in detail a third startup in-the-offing, offering only that he believes the venture will be very
large and that it "may well change the way corporations spend money on outside legal counsel." He said he believes he is "uniquely qualified" to undertake the undisclosed venture.

Freedman said he will soon begin informal discussions about the venture with potential investors and other supporters in U.S. money centers.

He said his professional networks in New York City, Los Angeles and elsewhere make it much easier for him to raise money in those cities than in Nashville, where investors are "so healthcare-ingrained," not familiar with software-as-a-service (SaaS) startups, and "too damn nice" to give you a quick No, when they've made their decision.

"Don't waste your time" calling on Nashville investors first, is Freedman's advice for most non-healthcare ventures seeking more than $5 million.



Despite those forays, New Orleans-born and -reared Freedman said he has no plans to relocate from Nashville, even though he admits he has been greatly smitten by Austin. Among Nashville's advantages, he said, are its better weather and its numerous and diverse universities.

In addition, he praised such Nashville resources as Entrepreneurs' Organization (EO) Nashville, a group of sub-50 entrepreneurs in which he's become very active and which he said provides an additional valuable business network, globally. Freedman was also an advocate during the recent launch of the Nashville Entrepreneur Center, an initiative of the Nashville Area Chamber of Commerce and Nashville Technology Council.

Although the new ventures may leverage existing Freedman infrastructure, when Freedman turns to hiring, he has a pretty clear vision of the kind of the folks he's looking for.

They must, he said, have ability to execute, and must be guided by desire to make money, work hard and "to consciously try to make something happen."

He's looking for "guys who are hungry," he said, not people who feel they can rest on their titles or their previous laurels, and thus become complacent, out of some sense of "entitlement."

He said he senses a turn in the generation of Americans now entering the workforce, with emphasis on "lifestyle" giving some ground, once again, to a commitment to sheer hard work. Freedman said venture hires must also display such fundamentals as integrity, intelligence and a level of what he called "pissing vinegar."

Generally energized and open during the VNC interview, Freedman spoke with an air of humility when talk turned to Richmond Titles Services LP, the three-year Dallas-based venture in which Freedman was founder and principal. Apparently, the company and Freedman's exit were lucrative, but the investment was an experience he seemed glad to put behind him, and about which he would have little further to say. Editor's Note: Freedman advised after publication the experience had, in fact, been "awesome" and good, but there were ramifications, and other opportunities that he turned his attention toward.

In contrast, he seems particularly happy with his profitable event service equipment rental companies Music City Tents & Events and Peachtree Tents & Events, in Nashville and Atlanta, respectively. The Nashville events business' clientele includes Belle Meade Country Club, Belle Meade Plantation, Cheekwood, F. Scott's and other notables.

Freedman was also founder of eConception, an incubator for e-commerce companies, once located in Cummins Station,

where Freedman continues to maintain groundfloor offices. State records indicate Freedman began putting eConception together in 1999; but, he said yesterday that by 2000 follow-on capital had "dried-up" and the company began a slow fall, officially ending in 2004.

Among eConception companies was Internet consultant and developer Weberize, which numbered among its officers and other alumni former CEO Jason Dinger, now a vice president with STHS Ventures; Hannah Paramore, now founder-CEO of ParamoreRedd, the online marketing firm; and, Tim Richardson, now CEO of Enliven LLC, an in-hospital marketing company. There were other eConception plays, including a $1.2 million investment in BidExpress, for online contract bidding, among a total number of ventures VNC has not yet determined.

The sole survivor of eConception-backed ventures - apart from the apparently thriving Freedman, himself - is Silas Deane's public-relations firm, formed ten years ago as Logic Media Group, and recently rebranded Deane Smith & Partners Inc., dba Dean Smith Media Innovations.

Freedman sold Amicus Legal Staffing to AccuStaff Inc., in 1996, and much of that business was eventually absorbed by Modis Professional Services, now MPS Group, which today has a subsidiary known as Special Counsel.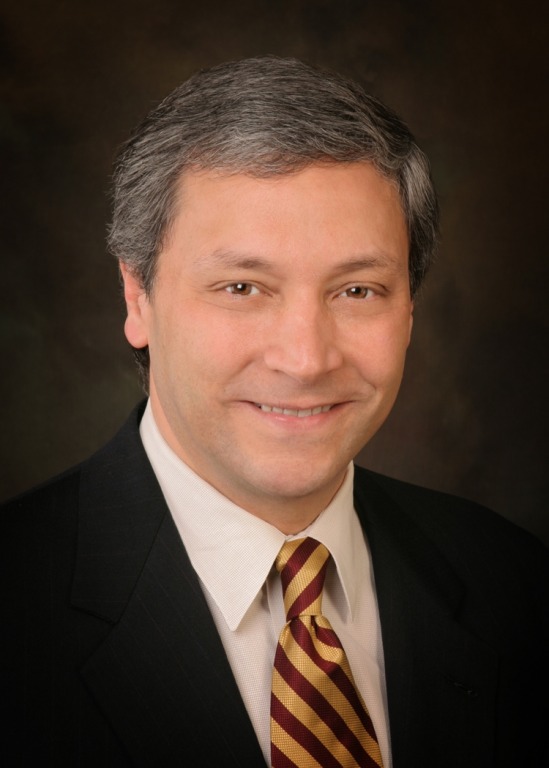 A key Amicus investor was fellow Nashville entrepreneur Mike Shmerling (at left), who had earlier recruited Freedman as a founding member and investor in Background America LLC, later sold to Kroll Inc.

Long since their exit from Amicus, Freedman and Shmerling have continued to partner in deals, including XMi Management, which Shmerling founded, and in which Freedman said yesterday he retains a small share of ownership.

Although Freedman said exiting his first venture - Amicus - was emotionally challenging after years of seven-day workweeks, since then he has found that exiting has "gotten easier," and he aims for more balance in his life.

It also helps, he said, that he's learned enough about himself in business to know that he's "really good about the launch, great about the exit - it's just the middle I don't like." ♦

Related Articles