Updated: Jan. 6, 2015: Aegis Sciences Corp. acquired Diagnovus, story here.-Ed.
FRESH ON THE HEELS of startup Diagnovus' introduction of its second molecular-diagnostic assay, President James Stover is about to hit the road.
His packed suitcase reflects recognition that future money-in for Diagnovus is likely to come from investors on the West and-or East Coasts, said Stover, who said he nonetheless hopes for additional native-Tennessee investment.
By mid-2014, Diagnovus is likely to pursue a $5MM Series B capital raise to increase its sales traction. The company is "beginning to generate revenue" and projects achieving profitability "by late 2015," said Stover.
The management team already has in its network potential investors who are "well entrenched in personalized medicine and molecular diagnostics," said Stover. Preliminary discussions have included venture-capital firms and strategic companies, including acute-care providers, among others.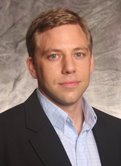 James Stover, PhD
Asked about exit options, Stover said that following the B-round, Diagnovus' owners are likely to consider exiting via a sale to a strategic buyer, though all options remain on the table, said Stover.
To date, the company has received a total of $2.3MM in outside capital from the State of Tennessee's INCITE program (which is funded via the state Economic and Community Development agency, with administration by LaunchTN); and, from two TNInvestco-funded investors: Limestone Fund and TriStar Technology Ventures, each of which TNInvestco holds a board seat.
Diagnovus Executive Chairman George Dunbar joined the Diagnovus board of directors in May 2013, and guides Diagnovus strategy, said Stover. Dunbar has broad biopharma operating experience and is a venture partner in Ann Arbor-based Arboretum Ventures, according to the chairman's LinkedIn profile.
Current and/or recent outside advisors to Diagnovus include diagnostic reimbursement advisors Xifin (San Diego); the law firms Marshall Gerstein & Borun (intellectual property, Chicago) and McKenzie Laird (Nashville); accountants Gillette Henderson (Hermitage); bankers with SunTrust; PR folks with Huntington Beach, Calif.-based Sullivan & Associates; and, interactive-marketing specialists Heritage Anderson, based in Michigan.
Diagnovus announced 4 December its commercial offering of its ENGAUGE-branded genomic profile that is used to identify mutations in tumors in patients with diffuse large B-cell lymphoma (DLBCL).
The new assay was formally introduced this past weekend during the American Society of Hematology annual meeting in New Orleans. Two months earlier, Diagnovus announced during an event in San Diego the staratup's first assay, which is aimed at improving prediction of progression of esophageal adenocarcinoma (EAC) or high-grade dysplasia in Barrett's Esophagus patients.
Potential sector competitors include dominant players Labcorp and Quest, said Stover, adding that those companies would have to obtain sub-licenses to offer Diagnovus' offerings to their own customers.
On Dec. 11, the Diagnovus team will present to some of the more than 40 VCs gathering for the New England Venture Summit (NEVS) in Boston. Then, in January, Stover is scheduled to present during JPMorgan's 7th OneMedForum in San Francisco.
These won't be Stover's first investor pitches: A month ago, Diagnovus was one of four finalists, but not a winner, among early-stage lifescience companies that pitched investors during the Southeast BIO (SEBIO) Investor and Partnering Forum.
Stover said his personal bandwidth is allocated almost equally to fund-raising; to working with faculty researchers and with physicians within large tertiary-care medical centers; and, generally ensuring that Diagnovus' products and plans align well with Medicare, Medicaid and other payers' criteria for reimbursement.
As part of that latter effort, Diagnovus executives stay in close touch with CAHABA Government Benefit Administrators, an affiliate of Blue Cross and Blue Shield of Alabama. CAHABA's decisions regarding reimbursement for use of assays is very influential on commercial payers, said Stover.
Its development, research and clinical studies collaborators include scientists and clinicians with a dozen or more institutions, including Vanderbilt University Medical Center, Stanford University Medical Center, Johns Hopkins University and Cincinnati Children's Medical Center, among others listed on its website.
Stover, 34, joined Diagnovus as a co-founder in 2011, after several years with LaunchTN (Tennessee Technology Development Corporation). Earlier, Stover was a life science and technology analyst with Square 1 Bank in San Diego, and a senior research fellow in medicinal chemistry at the Scripps Research Institute.
Stover earned his bachelor's in biochemistry at the University of Virginia and his Ph.D. in Chemistry at Vanderbilt University. He and his family reside in Davidson County. MCM


.