Tech-sector mergers and acquisitions may be heating-up in Middle Tennessee, based on a sampling of opinion-leaders. At least one respondent is giving selling rigorous consideration.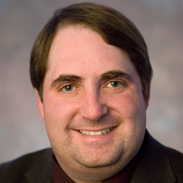 Sloan
Asked about local M&A chatter, e-commerce and technology attorney Chris Sloan of Bradley Arant Boult Cummings said, "It's kind of all over the map. There is definitely an uptick in the IT/software strategic M&A space, but it varies widely depending on what sector you are in. Some areas, like location-based services and social-coupon sites, are very hot. Some areas may heat up this year, like electronic medical records due to HITECH." Sloan is chair-elect of the Nashville Technology Council and an attorney with Bradley Arant Boult Cummings.
Resistance to selling could be a dead-end mindset, says a local veteran in the industry, who asked not to be identified. The veteran's firm has approached acquisition targets, but has not itself been approached. "I believe that the market forces over the past two years have begun the process of weeding-out those companies that did not have the financial resources or understanding of the business side of running a technology business," said the source. "Many entrepreneurial companies are resistant to being acquired" because they don't want to lose autonomy; however, the source continued, "I believe that this thought process will eventually cause those companies to close their doors." Sellers are typically concerned with defining the new role and decision-making influence they would have in the combined firms; how much they would realize financially; and, whether or not they'd be free to start a new business, said the source.
Holland
CentreSource founder-CEO Nicholas Holland is considering strategic merger-acquisition options, leveraging his interactive marketing agency. He projects $3 million in revenue for his firm in 2011, a 20 percent rise over 2010. In 2010, he said, CentreSource was approached by "at least five companies asking if we were interested in selling and two private equity firms asking if we were interested in financing our own acquisitions. As I entertained each proposition, it became clear just how much was involved with any M&A-type deal and how ill-prepared we were to even explore those strategies. [As a result,] I took time to learn how the outside world views our value and I hired a firm to help us more intelligently communicate that [value] in the event we decide an M&A strategy makes sense. That [preparation] wrapped in the end of 2010 and I'm excited to see what 2011 has in store. The best firms are looking to acquire or be acquired in [the current] environment, but by definition that means [M&A] isn't widespread. The demand for talent and experience is driving the demand [for acquisitions], regardless of the the type of business. As many know, it's getting more and more difficult to find people. One issue hampering the roll-ups is the lack of maturity in many of the entrepreneurs that run these firms. They have unrealistic expectations for valuations or they don't want to work as part of the roll-up organization," he said. Holland stressed that while considering M&A, he'll focus on "maintaining our reputation, margins and high quality of work."
Clayton
InfoWorks Inc. founder and Chairman Jim Clayton said he has "received six different calls wanting to talk about [acquiring] InfoWorks" in the past 90 days. One approach was from an investment banking firm representing a would-be acquirer, he said. "We are not interested in being acquired at this time. We spent a lot of time developing a strategic framework in the 1Q 2010. Our revenues increased by 74 percent in 2010 over 2009," he continued. Regarding sellers he encounters, Clayton said, "I have not had anyone call me and ask directly if InfoWorks would purchase them. I have had people hint about InfoWorks purchasing them; however, I would prefer to help them by some sort of relationship arrangement rather than a direct purchase of another firm, [and then] having to work with the cultural issues involved in a merger or acquisition. Merging professional-services firms is complex, since the product is PEOPLE," he wrote. "People work harder for something when they have ownership." An ESOP created within the past 90 days owns 20 percent of the stock of 14-year-old InfoWorks, Clayton said. The company focuses on custom business solutions, project management, business and IT consulting, strategic organizational solutions and SharePoint consulting.

Gupta
Reena Gupta, CEO of 9-year-old Avankia LLC in Brentwood, says major tech companies are likely to buy smaller companies to gain entry to or expand their presence in key sectors. Avankia is a SaaS-oriented client-relationship management software company. "We have been approached by a few M&A firms looking for companies to acquire. We have not found a great fit, so far, where the visions of [both parties] are aligned. We look at the acquiring company vision and growth plan before responding," she added. The company's India development center is in Bangalore.
Rosen
Atiba Software LLC founder-owner John M. "JJ" Rosen Jr. said his firm has not been approached by bidders in the past two years. Rosen told VNC he suspects "the fact that many local IT firms are purely service based (vs hardware and software sales) makes mergers and acquisitions harder to value and adds more risk." In 2008, Atiba bought assets of Genisys Systems Group, following the passing of that company's founder. In October 2010, Atiba bought Cary, N.C.-based SkyPeak Inc. and brought aboard owner Joe Baltimore, a Tennessee Tech grad who worked for Microsoft and Cracker Barrel before creating SkyPeak in 2008. No terms were announced. Atiba services span custom software, networks, website design and development, SEO and consulting. SkyPeak touts Microsoft product expertise and custom solutions.
Massari
Jack Massari, founder-owner of Brentwood-based ICG Link Inc., the web hosting, design and programming provider, responded, "Consolidation is always underway in this industry to a greater or lesser extent, depending on a number of mainly economic factors. It tends usually to fly under the radar, because most businesses are on the smaller side. [ICG has] acquired some five competitors over the years in friendly mergers, most often because their business plans changed and they decided to exit the space. But none of them made news. Things that hamper [M&A] in our space are availability of cash and overall market uncertainty, just about like anywhere else." ICG has not recently been approached about selling, Massari said. "Factors weighing most heavily [in responding to a bidder's approach] are timing, value and whether or not I'm still having fun -- which I am!" he added. Related 2010 ICG item. VNC