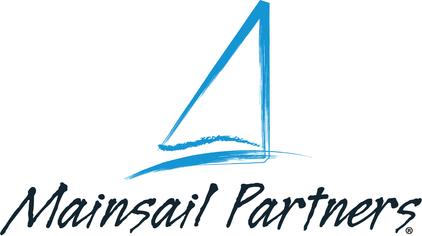 MAINSAIL GROUP, the Franklin-based contract brand-marketing and placement company, has completed a $650K Series A raise, said Co-Founder and President Wes Sellers.
Positioned as increasing net revenue among healthcare-sector clients accepting branded-product placements, Mainsail offers services for securing concession agreements; campaigns to improve satisfaction among customers, patients or other constituents; and, marketing and supply-chain services and counsel, Sellers confirmed.
The company, with offices in Franklin's Cool Springs shopping area, makes its money in the form of shares of income and savings it generates for clients who have product-placement or related vendor agreements with major brands that supply non-bedside products and services for patients, employees, visitors and other constituents.
Sellers and CEO Ronn Hollis stepped-up Mainsail operations six months ago, after vetting a model they and others had explored since early 2013.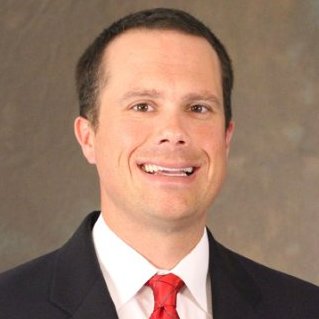 Pres. Wes Sellers
The company is producing revenue, expects to be at breakeven or better by year's-end 2015, and it has five FTE and several contract workers, said Sellers. Mainsail has no immediate plans for a further capital raise.
Mainsail has among its health-system clients Ochsner Health System (Louisiana), Centura Health (Colorado), Huntsville Hospital (Alabama), HealthCare East Care System in Minnesota, Charleston Area Medical Center in West Virginia. It also does business with RegionalCare Hospital Partners (Brentwood) at the corporate level, said Sellers.
Sellers confirmed that his team encounters opportunities in the Hospitality and Higher Education markets, which are definitely of interest longer-term, but Mainsail currently does not opt to pursue opportunities outside Healthcare.
Sellers said the startup's advisory board includes Harpeth Capital's CEO Chuck Byrge and Senior Advisor Dave Swenson (erstwhile GP in Coleman Swenson Booth and a former HCA treasurer); healthcare revenue-cycle entrepreneur Jim Lackey, CEO of Complete Holdings and its EnableComp portfolio company, and former CEO of Passport Health Communications; Vanderbilt University Assoc. Prof. Larry van Horn, Ph.D.; and, Jeff Drake, president-client services at EnableComp.
Mainsail was advised in its Series A capital raise by Harpeth's Byrge and Landa, Sellers said. Sellers, Hollis and a silent partner initially invested $200K in the business. Two Harpeth principals invested via the Series A, he confirmed.
The company's other advisors include attorney Kris Kemp at H3GM, accountant Ramona Fox at KraftCPAs, and SVP Carol Titus at Avenue Bank. Its Web support is by Caddis Interactive. Mainsail is also associated with the Essential Healthcare Management (EHM) network, according to EHM's website.
Sellers said Mainsail does not confront direct competition for its package of services. Asked about Nashville-based beverage pouring-rights intermediary Enliven LLC, Sellers said they do not compete directly with Enliven in its niche, and the two teams have good relationships.

CEO Ronn Hollis
"Thus far," he said, "it's been pretty much a greenfield opportunity for us," said Sellers regarding the first-to-market status Mainsail seems to enjoy by reason of its broad suite of services.
Varied exit options are likely to be available for Mainsail owners, with a sale probably more likely after the five-year point, said Sellers.
Sellers, 38, holds an MBA from the Jack C. Massey Graduate School of Business at Belmont University. His LinkedIn profile is here.
Hollis, 47, was previously executive director of St. Thomas Health Services (Ascension), and prior to that held marketing and related roles with the PGA Tour and HealthSouth.
Hollis holds a Master's in Management of Health Care (MMHC) from the Owen Graduate School of Management at Vanderbilt University. His LinkedIn profile is here. VNC


---