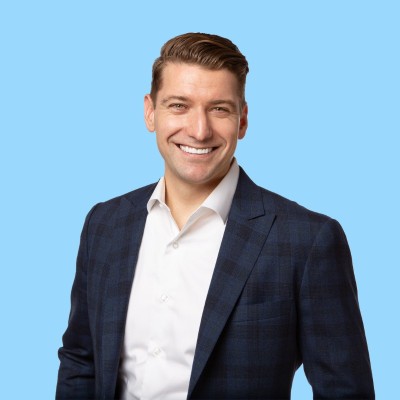 Updated: Wellvana filed July 21, 2023 with SEC on a further $10MM raise. (This brings total-in since inception to at least $150M). 27 March 2023: Martin Ventures announced in today's press release that the round reported below has reached at least $140MM total. Added investors named include Valtruis (WCAS affiliate) and Memorial Hermann Health System, with aggregate capital raised since inception now roughly $140MM. 11 March 2023: VNC's research indicates there has thus far been no direct impact on Wellvana from the SVB Bank failure. Our March 2, 2023 story on the company appears below.-Editor
---
NASHVILLE-based Wellvana Health LLC reported it has raised $64.5MM equity capital from 13 investors, with SVB Securities, a Silicon Valley Bank affiliate, providing some support of the process.
Wellvana's SEC filing today carried the names of Wellvana Co-Founder and Director Charlie Martin (Martin Ventures chairman); Co-founder and Chairman Devin Carty (CEO of Martin Ventures); Wellvana CEO and Director Kyle Wailes; Wellvana CFO Adam Holland; former Martin Ventures CEO and now Senior Advisor Phil Roe; Heritage Group Co-founder Rock Morphis; cardiologist, director and EVP Rao Haris Naseem MD, of the Ft. Worth area; Wellvana EVP and General Counsel Scott Lenz; and, Jon Phillips, who is with First Trust Capital Partners and FTCP affiliate First Health Capital Partners.
Just last month, FierceHealth, spurred by Pitchbook data, mentioned Wellvana as part of a "newer wave of VC- or PE-backed care-enablers," which companies were described as likely to be "candidates for PE buyouts as they mature, with health system partnerships being one way to grow quickly..."
After companies change between PE owners or are bought out by PE for the first time, they typically accelerate M&A to help with growth. Paying attention to where these deals accumulate could indicate an area of healthcare that is likely to take off, Springer said. The areas where these types of buyouts grew in 2022 are dermatology, gastroenterology, pediatric therapy and infusion.
A year ago, Wellvana filed on completion of a $19.1MM raise, via an offering taken by 15 parties and based on a Security to be Acquired Upon Exercise of Option, Warrant or Other Right to Acquire Security. In 2018, Martin Ventures led a reported $4.5MM raise. Related data here and here.
We note too that the abovementioned First Trust Capital Partners (including the above-mentioned Jon Phillips) joined with Martin Ventures in a SPAC offering, which we reported here in January 2022. That offering was paused and ultimately deemed abandoned.
CEO Wailes joined Nashville-based Wellvana in January 2022, have previously served as CFO with SmileDirectClub, based in Nashville.
Wailes was also previously CFO for Nashville-based Intermedix. Wailes previously served with Citi, with Altaris Capital Partners and with Thomas Weisel Partners, among others. He earned his MBA at Northwestern University - Kellogg School of Management, and his pre-medicine bachelor's degree at Brown University.
In each of its markets, Wellvana creates a clinically integrated network (CIN) that includes collaborating independent physicians.
Wellvana negotiates with payers in behalf of each CIN collective, and provides professional services, infrastructure, technology tools and other resources to enhance management of participating clinical practices, in exchange for a share of savings achieved under each CIN's agreement with payers. Model overview.
At the time of Wailes's appointment to the Wellvana helm, the company's press release in January 2022 emphasized that Wellvana "provides unique and flexible partnership models for physicians moving to value-based and financial at-risk models..."
Quoted in that same release Chairman Carty asserted that the "healthcare ecosystem will continue to shift to a model that financially rewards physicians for good health outcomes and experiences for the patients. Wellvana is a proven leader in partnering with physicians to successfully navigate this important shift towards sustainable, value-based care structures."
In 2020, VNC reported on the company's plans, based on an interview with now-former CEO Worthe Holt MD. See all Wellvana coverage here.
Previous Martin Ventures coverage here. Charlie Martin coverage here. VNC

. last edited 1350 22 July 2023
---