[Updated 8 Feb 2019 - O'Rourke wrote this morning that she and Martin have shuttered ROND Capital.-Ed.
ENTREPRENEUR Charlie Martin and Fund Manager Danielle O'Rourke are launching ROND Capital, an industry-agnostic private equity firm serving small and medium-sized businesses.
Venture Nashville has learned the new buy-out firm is entirely independent of Martin Ventures, the Nashville-based venture capital and portfolio services company of which Martin is founder and chairman. "ROND" is an acronym for Return on New Development.
VNC has not yet obtained information regarding the target size or status of formation of an initial ROND fund. This story will be updated, as warranted.
ROND literature obtained by VNC cites investment criteria as including: Founder-controlled; Under $10MM revenue; and, Cash flow positive.
VNC understands that attractive firms will deliberately be selected from diverse sectors and will typically have $500K to $1MM EBITDA, with revenue of at least $5MM. Healthcare inevitably remains of interest, but the portfolio will be purposefully balanced across industries.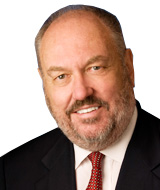 Charles N. Martin Jr.
As a PE, ROND will acquire controlling interest in companies it acquires. The firm emphasizes in its materials the use of "common equity" for investors and management, alike; alignment of incentives; effective implementation of "corporate development and strategic best practices"; and, reliance on "honesty, hard work and a accountability" to produce positive outcomes.
No investment-hold period has yet been cited, and the firm is characterized in its materials as representing "patient capital."
Martin Ventures' portfolio is weighted toward healthcare and related technology, terrain Martin has worked for roughly 50 years. That company focuses on innovative care models, consumer empowerment and optimization of healthcare practices, according to its website.
At 73, Martin's personal track record includes founding and/or leading Vanguard Health Systems, HCA, HealthTrust, OrNda and other enterprises. His most recent listed company, Vanguard, was backed at key junctures by Blackstone, Morgan Stanley and others, and ultimately sold to Tenet Healthcare.
O'Rourke, 28, has served since 2014 as Martin Ventures' transaction and dealflow lead, as well as an advisor to MV portfolio companies, according to the firm's website.
She joined Martin Ventures in mid-2014 and in February 2015 she became a principal in the firm.
Earlier, she was an associate with Riverside Company Micro-Cap Fund; and, a senior analyst with Brentwood Capital Advisors.
O'Rourke served as a South regional judge in this year's Venture Capital Investment Competition at Vanderbilt University, an annual nationwide competition overseen by the Kenan-Flagler Business School of the University of North Carolina.
She earned degrees at Indiana University and its Kelley School of Business. Her LinkedIn profile is here.
ROND was registered Sept. 1 as a Delaware LLC, according to records online. VNC
.
---