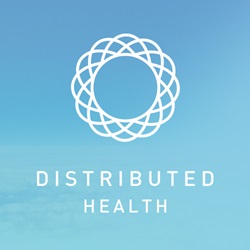 NASHVILLE - September 7, 2016 - Charles N. "Charlie" Martin Jr., chairman and founder of healthcare- and technology-focused Martin Ventures, will join the Distributed: Health conference to share his perspective on the potential for blockchain technology to play a pivotal role in transforming the U.S. healthcare system into a true "health" system through new ways to provide, receive and pay for care.
Distributed: Health, opening October 3, 2016 at The Schermerhorn Symphony Center in Nashville, gathers healthcare and technology leaders from the United States and from other nations.
Martin is widely regarded as one of the most successful serial Chief Executive Officers in hospital management.
Charlie Martin
Martin Ventures
Charlie joined Martin Ventures full-time in 2013 when Vanguard Health Systems, a hospital chain company he founded in 1997, was sold to Tenet Healthcare. Martin served as Vanguard's Chairman and CEO for sixteen years. Under his leadership, the hospital chain grew to 28 hospitals with $6.5 billion in revenue. In 2013, Vanguard was acquired by Tenet Healthcare for $4.3 billion.
David Bailey, CEO of conference host BTC Media, said, "Charlie Martin has for some time sent an unambiguous and immensely credible signal to providers, payers and consumers, alike. He has not minced words in asserting that the U.S. healthcare system is experiencing 'an existential crisis' that is not likely to be remedied by merely incremental 'patches' of routine innovation processes.
"We share Charlie Martin's view that blockchain technology is a strong candidate to become the fulcrum that healthcare needs to lift the entire industry, by means of genuinely disruptive change. Now, more than ever, the industry needs a quantum leap in excellence, efficiency and experience, in behalf of all stakeholders," said Bailey.
In addition to a full day's roster of speakers and panels on October 3, the Distributed: Health conference will be preceded by a 24-hour blockchain hackathon starting on October 1. More than $28,000 in prizes will be awarded at the competition, which, like the conference, will focus on blockchain applications for healthcare, insurance and interoperability.
For more information or to register, visit https://GoDistributed.com/health
Prior to Martin Ventures and Vanguard Health Systems, Charlie Martin was founder, chairman, president and CEO of OrNda HealthCorp. Both VHS and OrNda sold to Tenet Healthcare.
Earlier, he was president, director and chief operating officer of HealthTrust Inc., as well as executive vice president and a director of Hospital Corporation of America. Martin also served as General Care Corp.'s chief operating officer and as a director.
He serves and has served on a wide array of boards of directors, including those of a number of healthcare ventures in post-acute, healthIT and specialized care segments; and, with governing and overseeing bodies of both the University of Pennsylvania and its Law School, as well as RAND Corporation and RAND Health.
About Martin Ventures: The firm supports its portfolio companies with capital, mentoring and shared services, to enable them to contribute to reducing healthcare costs, improving care outcomes and enhancing the experience of healthcare. Its current portfolio is here.
About BTC Media: Headquartered in Nashville, Tennessee, BTC Media LLC is the publisher of Distributed, Bitcoin Magazine and yBitcoin, and is the foremost international provider of multimedia educational and informational resources within the digital currency and blockchain industries. [###]
This release and message provided by sponsor: BTC Media.
.
---