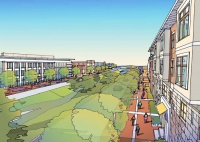 An important byproduct is emerging from the debate over whether the Metro Planning Commission should approve the proposed $4.2 billion May Town Center (MTC) in the Scottsboro-Bells Bend area.
While the opposing camps in the Bells Bend fight differ on many points, the opponents essentially agree that Metro Nashville needs to create corporate campuses if Metro is to attract and retain corporate headquarters.

During a jampacked Metro public hearing July 24, no one was debating that, while relocating companies may live out of their suitcases for awhile downtown, the city too often loses headquarters like Nissan, Verizon and Healthways to Cool Springs and other suburbs, because Metro has too few campus venues with the desired offices, parking, homes and amenities.
May Town Center Master Developer Tony Giarratana had made that case in measured tones in earlier print interviews, but during the public hearing July 24 he was in full voice, unapologetic. Even such MTC critics as Mark Deutschmann, owner and broker with City Living Team, have reportedly agreed that the city is "behind" in making itself attractive for corporations. Deutschmann has expressed concern MTC will shift development further away from the central business district.
For those who want to see more local venues for high-growth ventures, it's particularly important to recall that high-tech or knowledge-intensive companies, whether established or starting-up, often prefer to congregate within corporate campuses, incubators and dedicates zones, which are all-but-absent in Davidson County.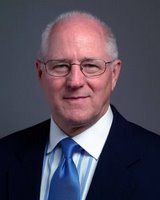 Realizing that Nashville is far behind in fostering such concentrations, attorney Jack Waddey (at left) told VNC earlier this year that Nashville should have a corporate research and development campus that would rival those of Research Triangle Park, Huntsville and other cities. For something like that to happen, said Waddey, key actors need to step-up to support a long-term vision.

Meanwhile, good news about helping entrepreneurs congregate: While there's no R&D park currently on the horizon, and the city's judgment on the 1,500-acre MTC at Bells Bend remains uncertain, helping to build entrepreneurial community is a focal-point for those driving the "Entrepreneur Project" of the Nashville Area Chamber of Commerce and its economic-development ally, Partnership 2010.
Though unconfirmed, it is widely believed that within 30 days the Entrepreneur Project will recommend the creation of an
"Entrepreneurship Energy Center" for middle Tennessee. According to draft materials reviewed by VNC, the proposed EEC would help local entrepreneurs create "industry-changing, dominant companies," by providing a wide range of facilities and services, including help securing low-cost offices, and support for connecting with investors and intermediaries.

The Energy Center would also work to improve entrepreneurs' access to more experienced entrepreneurs, industry specialists, workforce resources, key service providers and would support pro-enterprise coordination of layered government economic-development efforts.

For now, there's no guarantee the EEC will survive final approval by the Entrepreneur Project, and VNC has been unable to determine whether any sites for the Energy Center have been considered in Davidson County or elsewhere, or how the EEC would be funded.
Either way, an important new public discussion has begun, driven by the fact that both the enormous May Town Center and more modest "Entrepreneurship Energy Center" would gain impetus by fostering communities of employers, innovators, entrepreneurs, workers and others. Also highly valuable are the threads of the debate that cover education, taxes and the environment.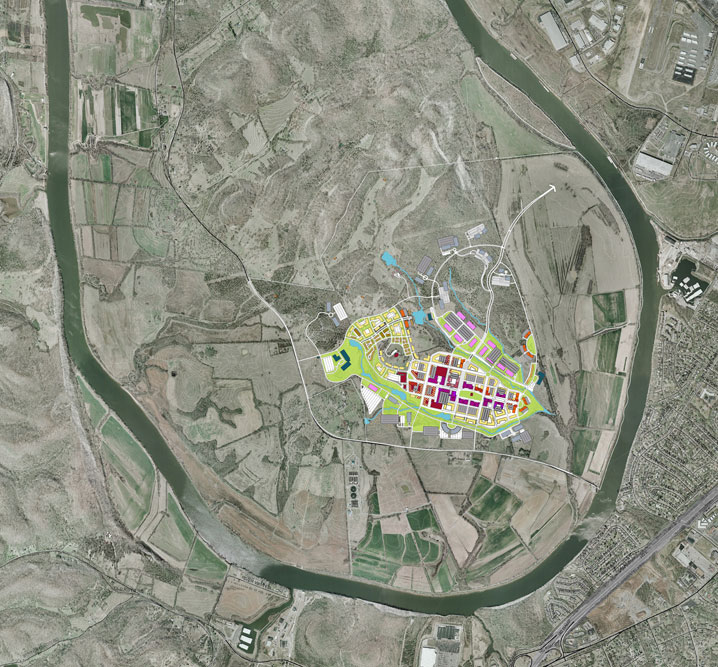 The Metro Planning Commission is scheduled to meet again this afternoon for further review of the MTC plan. Whether or not the 40,000-worker Bells Bend project passes is, of course, for others to decide. However, if it does go forward, it will be interesting to ponder the possibility that one of the May Town Center's four corporate campuses could compete to be the site of the proposed "Entrepreneur Energy Center." Both projects are attempts to respond to local needs for better community. And, each would certainly draw a crowd. ♦