Update: March 10, 2020 - The Seam unveiled its Trust Protocol for sustainability, press release here. May 3, 2018 - Pryor announced the company has joined the Enterprise Ethereum Alliance. VNC's 2017 story follows below. -Ed.
THE SEAM, the Memphis-based creator of agribusiness software and trading and settlement solutions, has created The Seam Blockchain LLC startup and will "very possibly" pursue a substantial capital raise for it, later this year.
Mark Pryor, chairman and CEO of The Seam, told Venture Nashville that the parent company is not yet prepared to describe parameters of the raise, and hasn't decided whether or not to add investment bankers or other advisors for that effort.
However, he said one thing is very clear: A broad base of new investors from around the world is prerequisite to ensuring the global reach of the startup subsidiary.
The company is "actively in discussions" with "powerful tech companies and [ag-commodity] businesses" globally about its plans, Pryor said.
The backers of The Seam parent company represent a global network.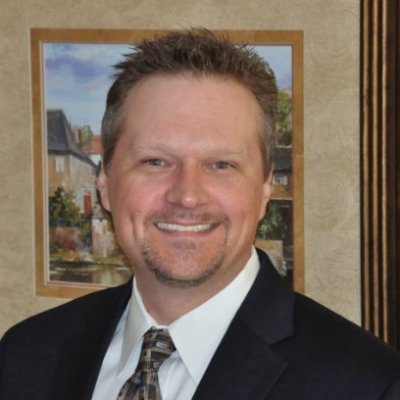 CEO Mark Pryor
The four key investors at the founding of The Seam in 2000 were: Dunavant Enterprises (Memphis), Cargill (Minneapolis, originally through its Hohenburg Bros. unit), Louis Dreyfus Company (Rotterdam) and Plains Cotton Cooperative Association (Lubbock). Louis Dreyfus in 2009-10 acquired Dunavant Enterprises, merging it with what was then Louis Dreyfus' Allenberg unit. Pryor said a Dunavant company in Memphis, Dunavant Global Logistics Group, "is not currently a shareholder of The Seam."
A second group of early investors in The Seam parent includes Olam International (Singapore, major owners Temasek and Mitsubishi Corp.), Ecom Agroindustrial (Switzerland), California Cotton Cooperative (Calcot), Jess Smith & Sons Cotton (Bakersfield), Staplcotn (Staple Cotton Cooperative Association), Parkdale Mills (Gastonia) and EWR Inc. (Collierville).
Pryor said The Seam's imminent financing will support pursuit of the Blockchain subsidiary's product roadmap and will help extend its offerings beyond the parent company's long-standing global Cotton and Peanuts customer bases, to serve players in Cocoa, Coffee and other sectors, as well.
Next month, as part of his missionary work, Pryor is scheduled to travel to Paris, there to address the board of directors of the European Cocoa Association.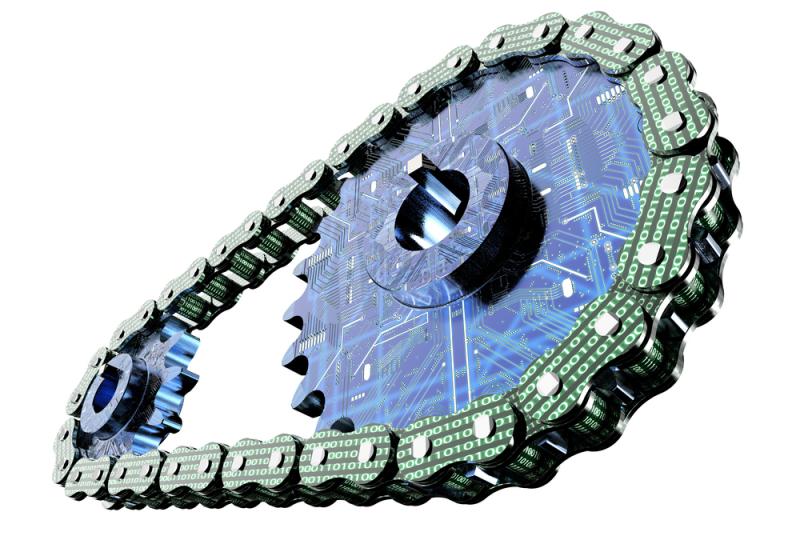 Shutterstock:Blockchain
The Seam and its Blockchain unit aim to quickly move well beyond proof-of-concept work with Blockchain. "We're putting together real working pilots with businesses... I think you'll see some working products within about a year," said Pryor.
► Other Venture Nashville coverage of Blockchain activities in Tennessee is here.
Blockchain is the foundation technology that has powered the Bitcoin digital currency since its sudden introduction in 2008. Pryor said the new sub's technology is likely to support not only agricultural trading and settlement, but is also likely to exchange money, though he emphasized currency issues remain under study.
More recently, worldwide attention has been drawn to Blockchain, which allows users to employ trustworthy distributed ledger technology (DLT), which obviates the need for centralized authorities, notaries or other intermediaries to centrally control a ledger to which many parties need access.
Its champions say that, properly executed, Blockchain solutions eliminate incidents of fraud, censorship or third-party disruption. Moreover, the technology can greatly simplify workflow and exchange processes, thereby sharply reducing operating costs for all parties.
Blockchain is not the company's first sortie into innovative technology.
As The Seam noted in a recent press release, it is the creator of "the world's first completely online, anonymous exchange for cotton trading," and since its founding in 2000 it has "leveraged its software and application development expertise in agriculture to expand into other commodity segments, including peanuts, grains and dairy. As a proven leader in the agritech and fintech space, The Seam has cleared or processed more than $8 billion through its platforms."
Asked about the possible extent of its future supply-chain innovations, Pryor indicated that he sees a broad array of use-cases and opportunities, adding that Cotton has a presence "from field to fabric" and Peanuts have life "from seed to shelf."
Pryor said the new wholly owned subsidiary is essential to pursuit of the company's Blockchain-centric agenda, and will allow the company to achieve "the network effect" of global industry participation that it needs.
Blockchain is "is truly one of the most ground-breaking things to happen in technology" since the advent of the Internet and Mobile, which have driven the phenomenal use of Facebook and other major social-media offerings, he said.
Ethereum
The 48-year-old CEO said the subsidiary is likely to be working with IBM, Ethereum, Corda (from R3) and Hyperledger Fabric DLT offerings.
He explained, "We have worked closely with IBM and the Hyperledger Fabric since January, but are also increasingly working with Ethereum, while reviewing Corda, in parallel. These Blockchain technologies will soon be interoperable, which makes it very important for us to have a solid understanding and experience for bridging cross-industry transactions," in which, for example, Banking might prefer Corda, while Agri-business might align with Ethereum or Fabric.
The Seam, itself, has 16 employees, including 7 FTE software developers. The Seam will allocate some workers (mostly tech) to the new subsidiary. The Blockchain sub will add FTEs such as business analysts, architects, technical writers and business development staff, within the next 12 months.
Pryor confirmed that he keeps an eye peeled for new technology developed elsewhere, adding that he plans to meet with Peter Nelson, president of the Ag Innovation Development Group subsidiary of Memphis Bioworks Foundation, which is under contract to operate the State's AgLaunch startup accelerator.
"I think Blockchain is absolutely revolutionary," said Pryor, adding that he believes the diffusion and adoption of Blockchain globally is likely to be well along within five years, rather than the longer adoption periods some have suggested.
He noted that the challenge of widespread Blockchain adoption "is not so much about technology as about research and education" that help people understand the significance of "working with a system of transactions that are immutable, irrefutable."
According to his Linkedin, Pryor, native Memphian, joined The Seam for the first time in 2000, shortly before its name was chosen. He served til 2011, rising to VP-IT.
For four years after that, he headed IT for global cotton operations for Noble Group and Noble Agri, then returned to The Seam as CEO. At least for now, he also serves as chairman and CEO of the Blockchain sub.
Earlier, he spent nearly a decade with two fintechs: Re:Member Data Services (RDS) and Share One, the latter a provider of solutions for credit unions.
The Seam is advised by legal counsel John McQuiston II of Evans Petree in Memphis, and its accounting is with the Marston Group. PR is handled by Memphis-based Inferno.
The company's monicker, The Seam, "is a play on words" meant to suggest "Stiching together business and technology" where those sectors intersect, while alluding to the seam in cotton apparel. If that seems to be a stretch, read the attributes of a good cotton seam in this research.
The Seam recently recently moved to larger offices on Players Club Parkway, roughly halfway between Germantown and Collierville, East of Memphis. VNC
.
---