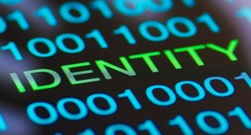 CHARLIE Jordan, the Hendersonville native now CEO of ID scan and validation startup SafeSurv today confirmed the company plans to raise $1MM to ramp marketing and begin addressing the first of at least 13 use-cases the company has identified for its technology.
SafeSurv is likely to pursue a second capital round as early as 2Q 2019, said Jordan (Linkedin here).
Jordan and four other members of his team have developed their company within The Biz Foundry regional accelerator on campus at Tennessee Tech in Cookeville.
In addition to support from the Foundry, Jordan said the business is being advised by Google Digital Business Lead Keith Guenther (Chicago), Microsoft Industry Solutions Director Michael Walter (Cincinnati/Kentucky), attorneys with The Collins Law Firm (Nashville), and bankers with Regions. The company is exploring potential relationships with accounting firms.
S. Bhattarai
The startup's CTO is Shritesh Bhattarai, who has taken a year off from studies at TTU to help advance the startup.
Nashville and Chattanooga are among potential sites of sales- and service-oriented field offices, with Nashville a priority target, due to its concentrations of both Events-Entertainment and Food-industry players.
The company's ID validation and compliance platform is already expanding its presence in the Food & Beverage industry, and has 17 customers with about 30 locations collectively. It is in late-stage discussions with at least one international brand and expects that and related business to help to drive its U.S. and international expansion, materially, said Jordan, who is 24.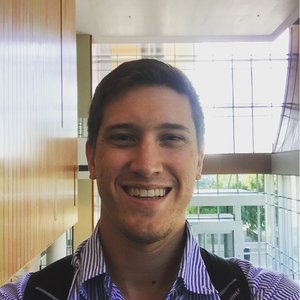 Charlie Jordan
Jordan confirmed that he conceptualized the mission of the company following the loss of a high-school friend in a drunk-driving accident, four months before their scheduled graduation.
As Jordan and his associates began studying ID scanning and validation, they began to see an expanding number of use-cases in numerous verticals.
In the Food-Beverage space, the company markets its product as helping to remove risk of human error by providing establishment staff an advanced IDReader that it says can scan any domestic or foreign ID in seconds, as part of a system that distinguishes fake or expired IDs, to help shore up compliance with law and ordinances regarding handling under-age, "over-indulged" and unruly customers, ID-sharing offenders and more.
With an eye toward future entry into the Finance and Events verticals, the company is working in strategic alliance with a BKD accounting firm and with Buzzer, a data analytics firm serving event sponsors. It is also working with the federal DHS Transportation Security Administration (TSA) on a white paper.
Jordan said competitors in the Food & Beverage space include Bar & Club Stats, TokenWorks, and Intellicheck. VNC



.
---