CO-FOUNDERS Channing Moreland and Makenzie Stokel, whose EVA startup connects corporate and other customers with the talent they need for entertainment and interactive-experiential events, are raising Seed capital for expanded marketing and for developing mobile apps to augment its web solution.
The women told Venture Nashville they've thus far secured $750K in convertible debt via their current Seed raise, which has an optional $1MM cap.
The latest proceeds will go mainly to marketing; to further development of its webapp and API; and, to completing and launching its iOS app by 1Q 2022.
Eva's Android app would follow, the founders explained in a joint interview for this story.
Apart from its capital raise now underway, EVA recruited about $600K since their business went full-bore, in 2015.
Though it's currently reinvesting in its growth, the business grew its topline during the past year and could choose to be "back in the black" by year-end 2021, said Moreland.
Moreland said she senses that in the course of the pandemic some companies that might have proven competitive instead went "dark." Now, the founders perceive more open lanes and fewer impediments to expanding EVA's footprint.
In short, a market with a sharpened sense of the importance of spot-on content may be ready for a resurgent EVA.
EVA's current capital round includes participation by coastal investors, including New York City-based Globalistic Inc., represented by Moufid Charafeddine; and, Bay Area-based Lodestar Group LLC, represented by Brad Young, said CEO Moreland.

By early 2018, the founders had begun shifting their focus to corporate-event customers, and away from their original sole target of fraternity and sorority headquarters and chapters on college campuses.
Until the pandemic was recognized in 1Q 2020, COO Stokel had been methodically mapping EVA's planned entry into 10 U.S. markets, while building relationships with venture capital and other investors.
In all-hands-on-deck fashion, the team reworked its business model; shelved the marketing plan it had developed while participating in The Brandery accelerator program in Cincinnati; and, backed-off establishing physical presence in markets other than Nashville and Austin.
Austin has been a target for EVA since at least 2016, when the founders attended the South by Southwest festival scouting for potential investors, talent and intermediaries.
Stokel recently relocated from Nashville to Austin. The Elkhart, Ind., native told VNC, "We have always done a good bit of business in Austin, but never felt like it could take off without someone there, full-time. So I wanted to make it a big focus as events are coming back in person. I've also always just loved the city!"
Thanks partly to a loan via the federal paycheck protection program (PPP), the EVA team intensified its focus on the corporate market, while preparing to expand the self-service talent-discovery and booking management features platform for all types of users planning live, virtual or hybrid events.
Together, Moreland -- an Oklahoma-born 26-year-old who was reared in Southborough near Boston -- and Stokel, 27, hold majority ownership of the Nashville-based business.
Though they identify as CEO and COO, respectively, they made clear they see themselves as co-CEOs.
Looking ahead, their growth-capital scenario includes a potential 2022 Series A round with a target range of $2MM-$4MM.
Asked about exit scenarios, Moreland first acknowledged that "we have been approached a few times by potential buyers, and it just hasn't been the right time for us."
The CEO then explained that pandemic dynamics and other factors have led the team to suspect that the company's potential role in connecting performers, venue owners, sponsors, corporate and private audience members, network operators, and others may be far larger than previously imagined.
Stokel added that, notwithstanding six-plus years of challenging work -- ending with "COVID totally throwing a wrench into things" -- she takes heightened movitation from the company's team.
"Seeing the people that are working with us and seeing how inspired and motivated they are and that they want to work with us really lights my fire and makes it easy for me to keep going," said Stokel.
Stokel added, "As our team has grown, I have gained a new sense of inspiration. Having motivated employees who believe in the vision of our business makes it all worth it."
The company's outside advisors include Nashville attorneys Chris Sloan of Baker Donelson, and attorney Daniel Novick of entertainment-focused Novick Law. In securing their PPP, they worked with Brad Peterson of 5th Third Bank's 5/3 Music Division. They also receive some services from the aforementioned Lodestar.
The founders had begun freelancing talent-booking assignments for college groups as far back as their freshman years at Belmont University.
Moreland and Stokel graduated from Belmont in 2016 with their respective degrees in songwriting and in music business-entrepreneurship. They earned those parchments within the Mike Curb College of Entertainment and Music Business, and the Massey Undergraduate School of Business, respectively.
The woman-owned company now has a total seven payroll employees on its team.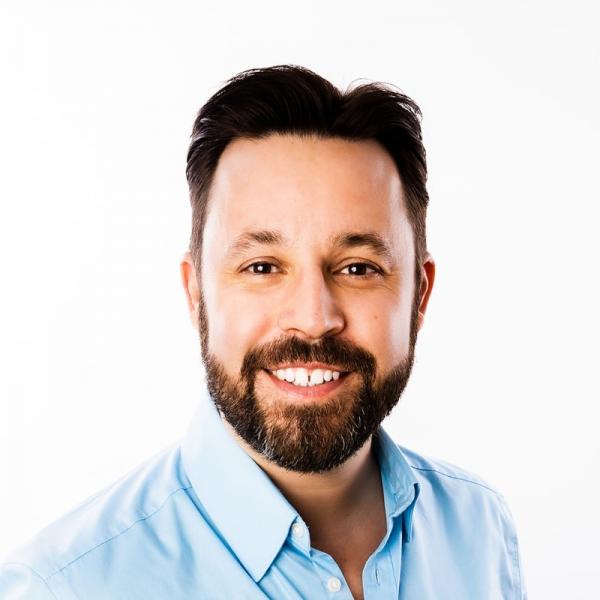 Aaron Sayre
Today, the company's head of business development is Aaron Sayre, who, pre-COVID, was Nashville lead for Hello! Destination Management. Marketing and Sales Coordinator is Lennon Baxter. Recent Lipscomb University grad Max Mullen, previously an EVA intern, recently joined the sales development effort.

Their team also includes Head of Design and Development Warner Carpenter (another Belmont alumnus).
Belinda Ligotino, a former indie record label head in Albany, N.Y., is aboard EVA via a fellowship program from nonprofit Women in Music, and serves as EVA's entertainment relations and creative marketing lead.
Key advisors to the team include Scott Welch (Scott Welch Management Inc.), who is also chairperson emeritus of Musicians on Call, based in Nashville, to which he relocated from Los Angeles about 15 years ago. He was previously president of AirPlay Direct and partner in Mosaic Media Group, both of which had Nashville and LA presence.
Earlier, the founders said, they received valuable support from Nashville Entrepreneurship Project Music Mentor Gary Wall; and, from Jody Hall of Prosperity Business Consultants LLC. Hall is now also associated with NYC-based MAC Presents LLC, according to her LinkedIn.
Their business was locally celebrated well before their graduation, and VNC research shows that, to this day, their respective Belmont schools point to them among exemplary alumni entrepreneurs.
In 2015, EVA benefited from the team's admission to what was then Nashville Entrepreneur Center's Project Music accelerator, which at that time accorded each portfolio company $30K investment. (The EC later discontinued its startup-equity investment, in favor of its current non-equity portfolio services model.)
Also in 2015, EVA was dubbed "Startup of the Year" in that year's "Next Awards" program, which at that time was jointly conducted by Nashville Entrepreneur Center and the Nashville Area Chamber of Commerce.
EVA received its first Angel funding in 2016, via then-Birmingham-based Emergent Holdings. In 2019, its induction into Cincinnati's The Brandery brought $100K in equity investment.
Asked whether or not Nashville is likely to remain EVA's headquarters, CEO Moreland answered with an emphatic "Yes!"
The founders recently received word from the U.S. Patent and Trademark Office that their company, EVAmore Inc., had been granted a second trademark -- for its EVA brand, under which it now does business.
Moreland's LinkedIn profile is here. Stokel's profile is here. The Eva website is here. VNC
. last edited 2204 26 May 2021