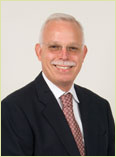 Update 24 Feb 2017: HMP says its HQ is now on Nashville's Demonbreun, rather than Philadelphia. Managing Director on the ground here is Clare Moylan.-Ed.
A Philadelphia-based healthcare turnaround specialist experiencing strong growth may relocate to Nashville.

In very direct terms, Healthcare Management Partners LLC Co-Founder and Managing Partner Scott Phillips told VNC yesterday he has built a strong case for relocating his company's home office to either Nashville or New York City, to be closer to the pulse of the nation's investor-owned healthcare companies or closer to legal and financial players.
The Nashville option for HCMP seems brightened by the fact that the company already numbers among its clients HCA, LifePoint Hospitals and other locally based companies.

In addition, the company intends to become more active in operating, restoring to health and then selling distressed properties, and Nashville has a number of potential downstream buyers.

VNC's interview with Phillips made clear the 59-year-old executive is confident an impending "intense shakeout" in the healthcare sector, particularly among hospital, nursing-home and surgery-center operators, will create extraordinary opportunities for his firm.

Consequently, said Phillips, HCMP is "actually looking to begin the process of investing or co-investing with private equity in situations."
Phillips said that with accounts-receivable lender GE Healthcare Financial Services now his company's largest client, HCMP
is positioned to help owners, at a time when outside and internally generated capital has evaporated; many former strategic investors are over-leveraged; tax-exempt entities that were former net buyers of assets have little or no access to bond markets; and, fewer lenders are prepared to support debtor-in-possession restructurings.
In an environment demanding all-equity transactions, Phillips said HCMP works through bankruptcy proceedings, assets sales under Section 363 of the bankruptcy code and other means to help preserve and-or extract the value of assets for parties. "This is not a market in which you want to attempt to just auction otherwise valuable assets," he added.
Partly because HCMP is being asked to take on larger, more sustained roles, the company projects it will more often be holding and operating assets, pending improved valuations, resolution of litigation and mitigation of other distress factors. Phillips said some assets may be folded into the operations of HCMP's Dallas subsidiary, which operates five nursing homes.

Phillips said moving the company, with $21.5 million in 2008 revenue, is under active review, and could result in relocating his seven-person central-office staff - a step that would signal another phase of 12-year-old HCMP's expansion.
Phillips said demand for HCMP services is such that he is ramping-up his executive ranks with new recruits, in anticipation of doubling the size of the company within two years. HCMP's consulting operation has 22 full-timers. The company employs no contract consultants or "stringers," Phillips said. He encouraged seasoned executives to contact his firm.
Going forward, Phillps said "biggest single challenge" is recruiting and retaining "skilled healthcare executives who will commit to the lifestyle of a turnaround-management firm... very serious, capable senior executives that can walk into distressed situations, apply a firm hand, lead them forward."
When a company needs that kind of talent, said Phillips, "you never get very far from Nashville." He noted that while Philadelphia is a center of academic medicine, Nashville is the U.S. center of commercial healthcare.
He noted that the firm's current turnaround emphasis often translates into 80 percent travel for "C-level" members of his team, although that means most of his consultants can live anywhere they choose. He explained that as the company picks-up more responsibility for running companies, travel demands will abate for operating executives.
Phillips noted that "word of mouth" is beginning to make his recruitment job easier, as is his growing presence in Nashville. He personally attended a recent Nashville conference focused on distressed healthcare properties and convened here by his law firm, Waller Lansden Dortch & Davis.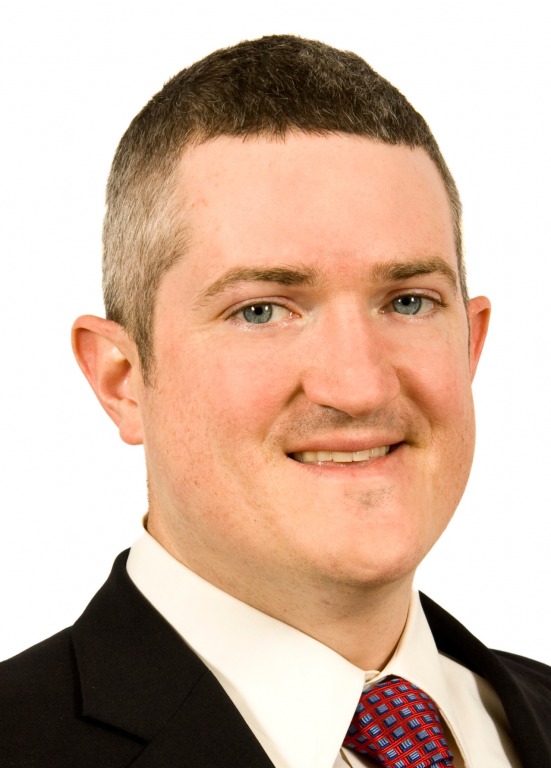 Meanwhile, HCMP recently hired 32-year -old David A. White (at left) as its boots-on-the-ground in Music City. White's father is David R. White, who is chairman and CEO of Franklin-based Iasis Healthcare LLC, the $2.2 billion hospital and health-plan operator. Phillips indicated HCMP views Iasis as both client and ally.
The younger White was previously vice president for development for publicly traded Advocat, Inc., the Brentwood-based long-term care skilled nursing home company, and earlier held senior financial roles with long-term acute-care hospital system Promise Healthcare and ED Care Management.
Prior to that White was a senior associate in healthcare transaction advisory services with Ernst & Young. He also worked on E&Y business in Latin America, which afforded him opportunities to use the dual bachelor's degrees he earned in accounting and in Spanish, while a student at Belmont University.
During the past 30 years, Phillips, now 59, has served in such varied roles as national partner and regional healthcare practice director with Touche Ross & Co.; CEO of investor-owned Health Essential Solutions, based in Louisville; chief restructuring officer for publicly traded World Health Alternatives, a medical-staffing company, and other provider chief executive and consulting posts. ♦