It's too early to say for sure, but the Tennessee Small Business Investment Company Credit Act may already be paying dividends.
The pro-venture capital program was passed last week by the General Assembly, after being driven for months by bipartisan support and having ultimately been shepherded by the Bredesen Administration.
Enactment of the program awaits only the signature of Gov. Phil Bredesen, after which state economic-development officials will be officially freed to help launch new sources of capital for Tennessee's seed- and early-stage companies.
Meanwhile, there is mounting evidence that fund managers, investors and entrepreneurs, alike, are already jockeying to participate in what promises to be a minimum $120 in venture capital investment.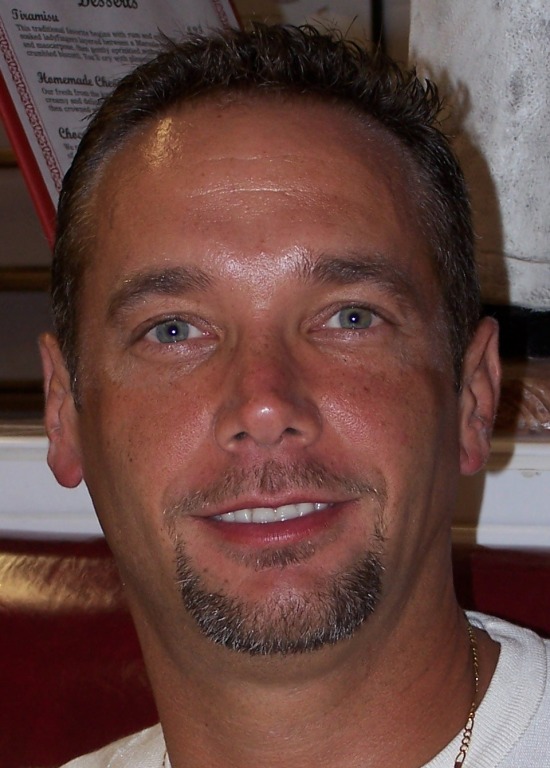 Take, for example, entrepreneur Jimmy Davis (at left), who is president of The Davis Groupe, a contract manufacturer in Murfreesboro. The 14-year-old Murfreesboro company has long focused most of nearly 60-employee workforce on support of Toyota and Nissan.
Reached yesterday during a Florida vacation, Davis told VNC that due to hard times in the auto industry, he's had to cut back to "six or seven" employees, and has been aggressively looking for new markets.
Now, Davis said he's found two winners: He is placing his hopes on leveraging a soon-to-be-introduced wind-to-energy turbine; and, second, manufacturing and reselling "Green" LED lighting for street lights.
Davis' plan for these twin businesses – a personal vision that he said is "taking me by storm" – is being pursued in close alliance with two Washington State companies: NCS Power Inc. of Vancouver, and Levitate Inc., based in Redmond.

NCS Power's role is pivotal, in that the company has done design and prototyping for its own LED lighting products, for Levitate Energy's wind-energy technology and for the new NCS-designed street lights Davis believes he'll soon manufacture.

In addition, State. Sen. Bill Ketron (R-Murfreesboro, at right) told VNC this afternoon that he has been informed by Davis and by

NCS that NCS will soon begin shifting up to 250 manufacturing jobs currently performed in China to The Davis Groupe's Middle Tennessee production facilities.
Clarksville-based Aladdin Mantle Lamp Company is also a key actor in Davis' growth scenario, which includes manufacturing low-energy consuming street lights under the Aladdin brand.

Aladdin Mantle Chairman, President and CEO Tom Downer told VNC this morning during a call from his home in Ocean Park, Wash., that Aladdin Mantle will soon once again be corporately domeciled in Tennessee (it's now a Kansas company), and a new lighting division will be established here: Aladdin Lighting Industries.

Davis told VNC new manufacturing contracts for wind and lighting products could surpass his boomtimes auto business, "times 100."

Initially, Davis said, cranking-up to support the two product lines will require adding, collectively, no more than 150 jobs. Soon, however, he said pent-up demand for low-energy consumption street lights for municipalities and counties could translate into thousands of jobs.

"Tennesseans have everything they need to do this," Davis said, particularly if the current capital shortage can be overcome.
Davis said the soon-to-be-chartered TNInvestcos could not only help ensure the success of his new ventures, but also help "repatriate jobs back to Tennessee" from other nations that are currently providing offshore manufacturing for U.S. companies.
He added that Middle Tennessee's slumping automotive related companies "are all looking for another industry" and have exactly the capabilities needed by the green industries he's targeted. "We think we let the [economic emphasis] on the auto industry run way too long," he added.

Aladdin Mantle was saved from liquidation several years ago, when it was bought by long-time collectors of Aladdin lamps, and has since struggled financially, Downer explained.
Metro Nashville District Attorney Victor S. "Torry" Johnson III is among Aladdin Mantle's seven shareholders, Downer said. Johnson's family owned Aladdin for generations, prior to its sale to privately held Pacific Market International, also based in Seattle. Aladdin, founded in 1907, was based in Nashville from 1949 to 2002.
Levitate CEO Ryan Howard confirmed for VNC this afternoon that Levitate's wind-turbine product is currently between prototype and first production unit, with Davis Groupe serving as integrator for the entire unit.

Howard, a 34-year-old quantum physicist by training who has also been a wireless-telecommunications entrepreneur, owns Levitate in its entirety.
Levitate will initially focus on serving commercial, wind farms and solar parks. Because the Levitate energy pod will fit inside a 2.5-ton truck, the product will also be marketed for emergency-response agencies and similar customers. Levitate units, according to the company, are relatively small (6ftHx8ftWx10L) and startup at relatively low windspeeds of 3 to 4 mph, with sustained operation at up to 125 mph.
Howard also confirmed Levitate has struck a partnership agreement with Germany's GERES Group, a leader in wind-to-energy.♦