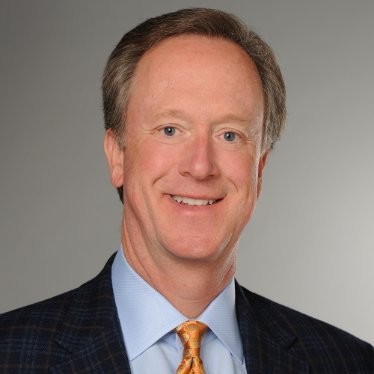 Updated: Jan. 19, 2022 - Sopris exited via sale of Quovant to Austin-based Mitratech, release here.-Ed.
QUOVANT, the Nashville-based legal-spend management software, analytics and engagement visibility solution and managed services provider, has ready access to capital via Sopris Capital LLC in New York.
Thus, in addition to experiencing what the company describes as very strong organic growth, its team and their networks of would-be investors and advisors keep their eyes peeled for one or more "good tuck-in" acquisitions or a merger of equals, or even larger transformative opportunities, Chairman and CEO Bill Horne told Venture Nashville.
In a joint interview for this story, Horne and SVP Sales & Marketing Tom Gaudreau said the company's clients are all corporate law departments.
Quovant focuses a sizeable share of its business development efforts on companies in relatively high risk, highly regulated industries in which margins are relatively tight, including healthcare, education, transportation and logistics, manufacturing (particularly food and beverages), among others.
It supports management of general legal services spend and management of risk-related spend associated with workers' compensation programs.
The CEO said that the company sits atop perhaps $12BN in legal spend data associated with services delivered by roughly 6,000 law firms.
Though Horne did not say how many corporate law offices Quovant supports, he did note that his firm has an exclusive legal spend-management relationship with Memphis-based Sedgwick Inc. and is far along in conversations with some of the nation's largest retailers.
He says that it takes Quovant about four months to onboard a new corporate client, with the timeline partly contingent on how responsive the client's law firms are to the process.
Quovant managed services often include development of billing practice guidelines, analytics, and other services as warranted, as warranted.
Horne said most law firms quickly come to value the transparency Quovant software and services provide them with regard to the task- and role-appropriate deployment of attorneys and other staff in support of the law firms' clients.
The CEO said he follows a short list of sector companies that could make good buys for Quovant, but the company is not currently engaged in any M&A processes.
Tom Gaudreau
He declined to project the pace of future transactions, if any, but later he and Gaudreau said, "We are more likely to partner in areas that are not core to our strategy, like eDiscovery. We currently offer matter management solutions."
Horne said "very" profitable Quovant has about 80 employees, generates considerable cash and receives approaches by potential bidders and investment bankers.
In the context of exit options, Horne said, "We just feel like it's too soon... The best part about the kind of ownership we have [is that] we can play the long game with very patient capital and look for a much bigger return."
That said, Horne also emphasized, "We don't sit here like an ostrich with our head in the sand."
Speaking hypothetically, he added that should an attractive partner that would increase the scale of either or both its SaaS or managed services offerings emerge; or, if another SaaS company selling into larger corporates appeared on the radar, Quovant would examine such opportunities.
He said he believes Quovant is probably "the last of the large independents doing what we do," and trends forming in both its growth and profit margins for 2018-2019 and projected for 2020 are probably "on the high end of what industry might expect."
Quovant's acknowledged competitors include Mitratech, Acuity ELM, CounselLink (LexisNexis), LegalTracker (Thomson Reuters), Bottomline, TyMetrix (Wolters Kluwer), and Elevate.
Scott Craighead
Asked about outside advisors, Horne said the company relies on Bass Berry & Sims in Nashville and Burns & Levinson in Boston. Its accounting is with LBMC and Nashville-based CFO Scott Craighead is reviewing commercial banking options. Among other experience, Craighead spent five years as CFO of Nashville- and Atlanta-based Goldleaf Financial Services (acquired in 2009 by Jack Henry & Associates).
The Sopris Capital LinkedIn page says the firm generally invests $1MM to $5MM in high growth companies that have proven products, market acceptance and a management team tht can capitalize on opportunities. Target companies have revenues between $1MM-$15MM, and are growing at least 30% per year, according to that profile.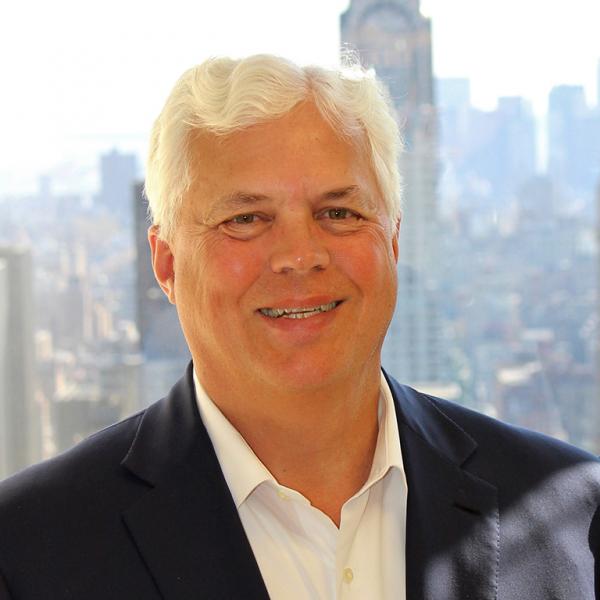 Andrew Paul
Sopris' founding and now managing member, Andrew "Andy" Paul, previously spent 16 years with Welsh Carson Anderson Stowe, where he was responsible for 38 investments in the Healthcare industry and served on the boards of 11 companies that IPO'd.
Horne said he has had business dealings with Paul since 2004, and explained that within Sopris it is Paul's check that is usually the first written for a company that Sopris' seeks to add to its portfolio. Horne said he had helped eight different companies in which Paul's firms have had interest. Horne's LinkedIn is here.
Paul is also founder and chairman of Enhanced Capital Partners (ECP), a state-sponsored small business investment vehicle formed in 1999 to provide capital to small and emerging companies in specified geographies. (Horne said he served for a time as an independent director of ECP.)
Executives with Enhanced Capital played key roles in seeding in Tennessee the idea for what in 2009 evolved into the Tennessee TNInvestco program, by which the State of Tennessee allowed insurance premium tax credits to be used to create capital for 10 TNInvestco venture funds, which are now virtually all exhausted.
Nashville's Council Capital joined with Enhanced Capital to form a TNInvestco, Council & Enhanced Tennessee Fund. Council Capital's Co-founders and Managing General Partners Denny Bottorff and Katie Gambill, and VP John Davis, are part of that fund's team, which also includes ECP's Andy Paul and ECP CEO Michael Korengold. The TNInvestco is now managed by Director Tyler Augusty.
There's fresh evidence on LinkedIn that Andy Paul keeps Quovant top-of-mind as he scans for opportunities: Less than a month ago, Accel-KKR Managing Director and COO Patrick Fallon posted a note on his firm's sale of its majority stake in JAEGGER. Within a week, Paul had messaged Fallon, saying that he owns "a company in the legal spend business" and would like to talk.
Sopris acquired controlling interest in Quovant -- a dba for LegalBill.com, Inc., which earlier also did business as lbGlobalLaw -- in 2014, on undisclosed terms.
In 2015, Sopris brought in Horne as chairman and CEO. Horne resides at St. Simons, Ga.
Horne said that since the Sopris acquisition, the company's only made one call for capital from Sopris investors, and by early 2017 the company was gaining serious traction.
LegalBill.com was originally founded in the Nashville area and traces its lineage back to 1992.
It was formed in Brentwood by founder and former CEO Stephen French, who has for several years been associated with a nonprofit financial advisory firm based in Kansas, with a Nashville office.
VNC research indicates French has no trailing interest in Quovant. VNC
.
---