Today: SiRanch | Claritas | Innova | Resolute | ARO | ESOF | UpSquad | LFN | FINTOP | Levo | Bambu | Ramsey | Foresight | Herowear | BCVP | Wealth | Haslam | Briidge | Free | Avvay | Song | Shoals | Zag | ConServe | REBEL | ROVR | InsCorp | CM Group | LFM | Kown | Edtech | Marcom | EV | Payments | Studios | NoBaked | Chalk | Proptech | CREQ |
---
► Corrected: Nashville's Silicon Ranch seems to have increased its total fundings since inception to at least $444MM, according to Crunchbase, including its reported $225MM addition to the pot in December 2020. Silicon Ranch is the U.S. solar platform for Shell and one of the largest independent solar power producers in the country. The company was born in 2011, by cofounders that include serial healthcare and energy entrepreneur and former Tennessee Gov. Phil Bredesen; former state legislator and Bredesen ECD Commissioner Matt Kisber; and, former Bredesen revenue commissioner Reagan Farr as cofounders. VNC's previous SR coverage here.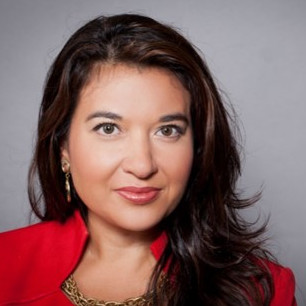 Sexton
YESTERDAY: CLARITAS CAPITAL in Nashville filed on its new Claritas Opportunity Fund VII, showing $8.9MM raised, as well as on its Claritas Healthcare Fund, showing $7.3MM raised as-of yesterday. In October, Claritas Partner Theresa Sexton told VNC that Claritas was at that point approaching $400MM in equity investments in more than 70 businesses, 29 of which had at that point been Tennessee-based companies. About $250MM of that $400MM has been invested in healthcare-related businesses. Previous VNC Claritas Capital coverage here. Note: Earlier this week, Venture Nashville issued a special compilation of Tennessee healthtech, new funds and related matters. You'll find that roundup right here.-Editor.

► VNC RESEARCH suggests Innova Memphis is raising two funds: One of the new entries is a target-$20MM Fund V, focused on Tennessee opportunities, as did three previous Innova funds. A second new fund -- Innova's Agtech-oriented Fund VI -- could attract north of $50MM for targets in rural areas. No signals, yet, on how, if at all, the new Agtech Fund VI could be synergistic with the The Knoxville Entrepreneur Center Agriculture Network, AgLaunch and other Tennessee players. (In 2015, Innova's $31MM Ag Innovation Fund Fund IV raised $31MM. Innova is still investing out of that fund, which is shown on Delaware records as Innova Memphis RBIC LLC.)

Nutter
RESOLUTE Capital Partners, based in Nashville, is raising Fund V, which may reach a total $375MM. VNC research shows the fund prioritizes businesses in the lower middle-market in healthcare or business services. Resolute's website shows 52 current or exited portfolio companies under the firm's umbrella. Each bet has a story: For instance, Resolute Cofounder Bill Nutter, now 56, has often been credited with helping early techie Edgenet avert bankruptcy or sale to companies elsewhere, then moving on to thrive, before its ultimate exit. Resolute criteria inclde investing $3MM-$25MM in lower middle-market firms in healthcare or business services generating $5MM-$150MM revenue. In the aggregate, Resolute's four previous funds -- including Fund IV, which came in at $321MM -- attracted north of $700MM. Resolute Capital partners are, in addition to Nutter: Andy Tatman; Caroline Ducas; and, Chattanooga-based Casey Hammontree. The firm's director of investments is Tyler Augusty. Funds III and IV were licensed as a Small Business Investment Companies (SBICs). VNC research shows the the GP associated with Fund V affiliates is Resolute Capital SBIC Partners V LLC. The federal Commerce/SBA SBIC program is a fund of funds, which has been authorized to invest up to $4BN per year in recent years. SBA explains here SBICs' opportunities to leverage 1x-2x or more private capital by employing government-guaranteed debt. The SBA website currently lists 11 SBICs in Tennessee (all officed in Nashville), including Resolute; and, SBA provides this tutorial on becoming an SBIC. Resolute was fka Tenth Street Fund III, partly because partners Nutter and Hamontree were previously associated with since-reoriented Chattanooga-based Tenth Street (now Tenth Street Advisors). Nutter's LinkedIn is here. Related SEC filings on A+B are here and here. The sortable Resolute portfolio is here.
Wilson
► ARO LLC, a stealthy Knoxville startup co-founded by Knoxville-based Heath Wilson and Atlanta-based Joey Odom, plans to debut its offering in 2022, after, that is, it works on the $3MM funding raise recently filed here. Its recent USPTO/TM filing indicates its ARO app may, over time, support mobile health and wellness information, connect users with mental health providers, support personal time management and self-improvement, and more. Attorney Shayn Fernandez of Junto Law, Chattanooga, is listed on the TM filing. ARO splash here.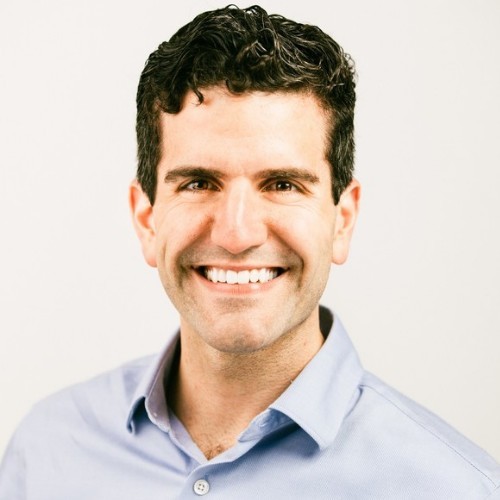 Yacoubian
MEMPHIS and Bay Area-based Employee Stock Ownership Fund (ESO Fund) co-founders James Lackie, Stephen Roberts and Scott Chou, along with ESO GP IV LLC CEO Paul Yacoubian, are associated with ESO Fund's recent Venture Fund IV filing for a $100MM investment raise. The Fund says describes itself as "a private investment vehicle that assists current and former employees of venture-backed, private companies to cover the expenses associated with exercising their stock options or to receive liquidity against existing shares." ESO discusses liquidity for shares, here. Crunchbase recently reported on the growth of secondary marketplaces here.
Reives
► SOCIAL: Memphis-based UpSquad Inc. Co-Founder-CEO Derrick Reives told VNC he has raised $1.22MM -- including $1MM from a single investor -- and is continuing to raise capital, with emphasis on investors in Tennessee and neighboring states. UpSquad is an on-demand custom branded social community and engagement platform for organizations seeking to enable their members to connect, communicate and collaborate. Reives, who has participated in programs of the Crews Center for Entrepreneurship at University of Memphis, has also provided its platform for use by the statewide Twende program created by Nashville Entrepreneur Center for underserved entrepreneurs. Reives will also join the first statewide virtual Twende cohort for 2021-22. Twende recently gained state backing via an economic-development grant provided via Launch Tennessee (TTDC). Reives told the UpSquad story earlier this year via The Spark, YouTube here. Farris Bobango attorney R. Scott Evans helped secure the UpSquad trademark. The company was originally known as CareerQuo.
► FINTECH: Lineage Financial Network, based in Franklin, Tenn., filed to raise $40MM, showing $4.2MM in the till for its latest raise, in what seems to be acceleration of efforts slowed during the height of the pandemic. Those associated with the are three cofounders -- Richard and Kevin Herrington, and Bill Lucado -- as well as CTO Brandon Hedge and entrepreneur and advisor Tom Black. For a bit more detail, see our April 2021 brief, here.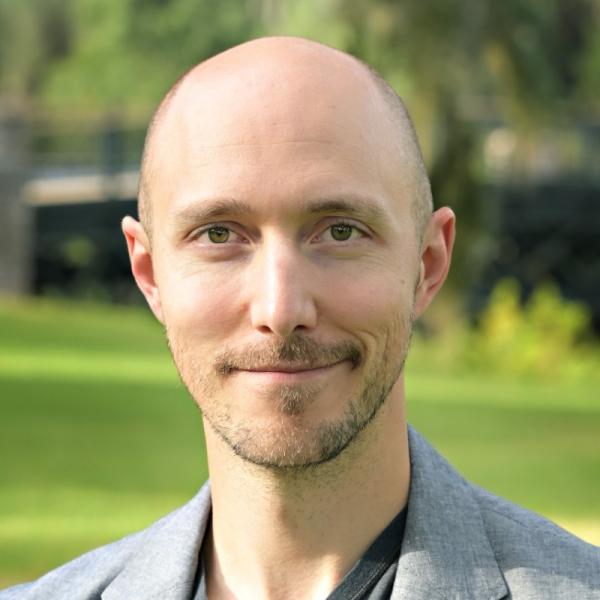 Winegrad
► FINTECH: Nashville's FINTOP Capital Managing Director Jared Winegrad takes a board seat at startup Denim Social (Denim Software, St. Louis), after FINTOP and its investment ally -- JAM FINTOP Banktech Fund -- led a $5MM Series A, which will advance the startup's social media and marketing software for customers in banking, insurance, mortgage and wealth management fields. Other Denim filings here. Earlier FINTOP coverage here.
► FINTECH: VNC research indicates Levo Financial has raised at least $800K. It offers a spendable investment account that lets users draw on idle cash on deposits. VNC research also indicates Chattanooga-based CEO Zach McCormick and COO Dillon Martin have also both worked with hedge-oriented Alpha Southern Capital, which was previously home to systems specialist Justin Clark. The Levo site is here. Prior SEC filings. Prior VNC notes.
► FINTECH: Memphis-based Bambu Systems LLC (fka LAC Payment System) filed in September for a $15MM funding effort, showing nearly $8.5MM in, at that time. Bambu's technology helps the unbanked pay bills and send money to family members, globally. In the past five years, the company's aggregated financing targets reflected in SEC filings have totaled $65MM, with at least $17MM in raised, in various forms. Founder, Chairman and CEO Douglas Quay is also an attorney with Glankler Brown. Ongoing Bambu coverage here.
► FINTECH: Dave Ramsey's Ramsey Solutions (dba for The Lampo Group LLC, founded 1988), acquired startup Apay Financial Inc., which was founded in 2019 in Charlotte, N.C., to help consumers manage their student-loan debt. More on Dave Ramsey here.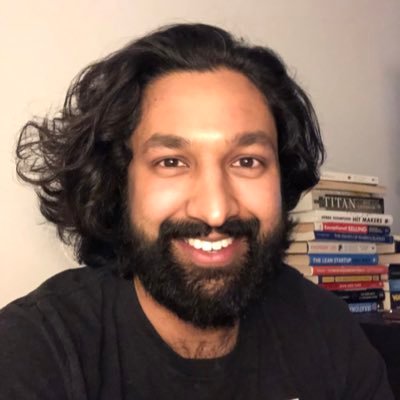 Shukla
SAAS SEED -- While many VC/HNW pro's personally remain on the sidelines when it comes to personal Seed/Angel investing, a new Nashville company -- Foresight Software Inc. -- recently drew $500K Seed from area individual investors including fintech-oriented FINTOP Capital's Joe Maxwell and NY/NJ-based Rick Kushel. Foresight's sales-enablement and CRM-oriented Embedded Discovery platform is designed to support software sales professionals as they target and engage with prospects with high-impact messaging, data, pain-point assessment and more. Foresight Co-founders Sagar Shukla and Nigel Hammond are both former team members in DealCloud, a FINTOP portfolio company that became Maxwell's first VC exit, as reported earlier. Shukla said the presence of FINTOP and Maxwell-as-advocate were "the deciding factor" in locating in Music City. The recent Seed investment gives Foresight a currently projected 18 months of runway. The SaaS company is deliberately spreading its bizdev and integration efforts among a number of verticals (fintech, HRtech, labor-force management, marcom and others), in the interest of establishing razor-sharp product/market fit. The company's next key hire will be a head of product, who'll own the technology stack and help ensure a tight fit among the business roadmap, platform and integrations. The company is subleasing offices in Brentwood. Shukla, 28, opted to make his new home in Nashville's Gulch district. He acknowledge Vienna, Va.-based 9 Lenses as a potential competitor.
Harris
► HEROWEAR LLC, the wearable-industrial equipment startup in Nashville, hasn't dropped the idea of a future Series A. However, for now, Herowear's third series-Seed raise is underway and open, targeting a total $2MM. The company creates on-the-job exosuits that alleviates the load on the low back muscles of logistics workers, to help reduce incidents of back injuries and fatigue. Its Apex product was developed in conjunction with the Center for Rehabilitation Engineering and Assistive Technology at Vanderbilt University. Its cofounders are serial entrepreneur and CEO Mark Harris PhD, alongside Karl Zelik PhD, and Matt Yandell PhD. The website is here. VNC's previous Herowear coverage here.
Jones
DEAL DONE: Bull City Venture Partners, Durham, N.C., has been looking to dip its toe into Nashville and Tennessee investment opportunities for several years, GP David Jones told us in 2020. Jones recently confirmed that BCVP made its first bet here via title-insuretech startup Blueprint's $16MM Series B. Related Blueprint press release here and Techcrunch coverage here. Other Blueprint investors have thus far reportedly included Greenlight Re Innovations, Avanta Ventures (CSAA venture arm), Liberty Mutual Strategic Ventures, Forte Ventures, Mauro Capital, Gaingels, Tribeca Early Stage Partners, and Mucker Capital. Blueprint Co-founder/CEO: Steve Berneman JD MBA, whose earlier entrepreneurial experience include Plumgood Food, ProPlayerConnect, and OverDog according to his Linkedin. Crunchbase data.
►PE: MUSIC ROW Wealth Management affiliates in Nashville reported being $7MM+ along in a planned $25MM PE fund raise, MRWM Opportunity Fund I LP, with MRWM Capital Partners the GP, and MRWM Capital Management the boutique investment manager. MRWM specializes in wealth management services for artists, performers, songwriters and industry executives. Those named: Tracy Hackney, Carter Hamric, Suzanne Salter.

►HASLAM Family Capital - In Knoxville, an HF Marketable Securities Pool drew $88.5MM from investors. Previous Haslam Capital and related notes here.
DioGuardi
►MUSICTECH: Year-old startup Briidge Inc.'s filing for a convertible debt raise of $700K ($250K in) was made by Kara DioGuardi; Griffin Levitan; and, Christopher Minas. With backing by B2B partners, the platform (now taking signup via private beta) will offer free basic access to individual music creators who are seeking songwriting and opportunities. VNC research suggests the platform will employ NLP/AI to analyze a range of data, then generating likely collaborator matches. VNC research shows the current F&F/Angels round is still open, with a Seed round likely in Q1/2022. The issuer's address in Nashville is residential property owned by DioGuardi.
► FREE MARKET MUSIC LLC, led by Nashville-based Madeleine, James, and Jack Student, with Eric Slingo as product manager, recently completed raising nearly $3.2MM for its artist-fan-brand app. The target was raised from $800K 18 months ago. The iOS app enables users to "watch a video from the artist to download and own their music. Add songs to playlists, move them to the cloud and swipe over for lyrics. Receive exclusive gifts provided by artists and their brand partners," says the AppStore listing. Linktree here.
► VENUE BOOKING: Nashville-based Avvay Inc. -- which helps meeting and live-entertainment or conference producers, YouTube and Instagram creators, photographers and videographers others find suitable venues for their projects -- filed this past summer for a $750K raise, with $100K then in the till. If the round is completed, it could take total investment in the business since inception to at least $2MM. See our deeper coverage of Avvay here.
Atout
► MUSICTECH & SHARKS: SONGLORIOUS, the Chattanooga startup that helps musicians earn money by writing and recording songs unique to each customer based on their story and genre preferences, won a combined $500K from ABC Shark Tank investors Mark Cuban, Daymond John, Kevin O'Leary and guest Shark Peter Jones. Cofounders: Ellen Atout and Omayya Atout. Website here, press release here.
► GREEN: SHOALS Technologies Group (Nasdaq:SHLS), the Portland, Tenn.-based provider of electrical balance of system (eBOS) solutions for solar, battery storage and electric vehicle charging infrastructure, recently made a Reg D filing for a $6.5MM equity raise, noting that its offering was made in connection with an M&A transaction that involved stock consideration. Shoals management said in August that the company's full-year 2021 revenue was projected to rise to as much as $240MM, which would represent a roughly 37% rise over 2020, in which Shoals was still privately held. SHLS market cap is roughly $3.4BN. Previous VNC Shoals coverage here.
Coffey
ZOE ANGLING Group (Zag), founded by Jeff Coffey in Chattanooga, filed for a $3MM raise to fund the business, which operates in the fly-fishing and fishing markets, producing composite brushes and the fishing flies that are tied with them. Coffey moved to Chattanooga a year ago from Oregon, where the business is registered as an Oregon public-benefit corporation. His LinkedIn explains that the business His LinkedIn says, in part, "Our mission is to provide living wage jobs in developing countries through sustainable business practices, livable wage pay, ethical management, and responsible fiscal practices." ZAG was formerly known as Fair Flies LLC. The company's law firm is Schwabe Williamson Wyatt in Portland, Ore.
► ConServe Equipment Leasing LLC of Nashville, led by George M. Miller II, raised about $7.25MM in debt funding. VNC research indicates the likely lender is NY-based Blue Elephant Capital Management, two executives of which are shown on the filing, alongside Miller. Earlier this year, the issuer adopted a dba as ConServe Capital, according to state records online. VNC research indicates Miller was once associated with Nashville-based Sirrom Capital, which sold in 1999 to Finova Group, which essentially dissolved a decade later.
Grau
AMERICAN REBEL Holdings Inc. (OTCM:AREB), of Lenexa, Kan., and Nashville, recently shelf-registered a public offering of as-yet undisclosed amount. AREB is a wholesale and retail sales company offering safes to protect firearms, as well as concealed carry apparel and backpacks. Its largest safe, the model AR-50, can store up to 40 firearms. Smaller personal safes can store weapons, ammunition and-or other valuables, with assurance of quick access. Its dispensary inventory safe is positioned for marketing to the cannabis industry, according to its filings. AREB's filing Nov. 15, 2021, indicates the company contemplates raising debt or equity financing to alleviate short-term debt in default, while it works to grow revenue. SEC filings. OTC post. In 2016, now Chairman, CEO and Treasurer Charles A. "Andy" Ross Jr. and others acquired control of an AREB precursor company, CubeScape Inc., which subsequently adopted the American Rebel name as its own. Earlier in his career, Ross founded and led Nasdaq-listed Digital Ally, an e-commerce company. Ross is apparently also a Country Rock performer. AREB's president is Doug Grau, a music-industry veteran and now a financial advisor based in the Nashville area and associated with Infinity Financial Services, according to his LinkedIn.
Kidd
► PROPTECH: ROVR Score (an offering of Intrasapient Insights LLC) is a Memphis startup with technology and professional services that afford multi-family real estate, student-housing and other multi-dwelling-unit executives better information and insights regarding "their communities' ability to provide sufficient internet connectivity, cellular coverage and emergency response requirements as well as attract residents, and future-proof growth and need." ROVR Score runs an algorithm used to produce a score derived from assessments of on-property infrastructure, wi-fi network sensor quality, call quality (ATT, Verizon, T-Mobile), and residential feedback. Co-founders CEO Scott Casey, SVP Whitney Kidd, SVP Janis Rossi, SVP Taylor Gunn. VNC research indicates the company raised some capital soon after inception from investors, advisors and others in the founders' network. Next, the revenue-producing company is likely to pursue a series of small, targeted raises for explicit staffing, development and operational purposes, and will at each step consider whether or not further capital will be required.

► DEBT: Nashville's InsCorp, Inc. (OTCQX: IBTN), parent of INSBANK, on Nov. 1 reported YOY improvement in results, and declared it will pay a dividend yet in 2021. Chairman Michael Qualls was quoted in the Nov. 1 press release saying, in part, "While most of our earnings are needed to support the bank's growth, we're pleased to enhance our shareholders' value with a dividend yield." Two days later, on Nov. 3, the parent company told the SEC it had raised $10MM in debt. Related SEC filings.
► MARCOM: Nashville-based CM Group, fka Campaign Monitor -- which acquired Nashville growth company Emma four years ago with backing by NY-based PE Insight Partners -- announced plans for M&A with Bay Area-based Cheetah Technologies Inc. Cheetah's PE backer, Vector Capital, remains a minority shareholder. Completion of the transaction has not yet been announced.
► LFM Capital Partners, Nashville, announced in mid-October that its III-A and III-B funds were seeking to raise an aggregate $325MM in funds. Shortly prior to the two funds' filings, LFM announced its acquisition on undisclosed terms of Rainier Industries, a manufacturer of residential and commercial shade, shelter, and display solutions, including power screens, retractable awnings, commercial tents, retail displays, and branded environments, all sold through a nationwide dealer network. LFM is led by Stephen Cook MSEE, MBA. Earlier this month, LFM reported its interest in add-on acquisitions for its portfolio company, PSI Power & Controls. Target criteria for its overall portfolio, described here.

► ALEXANDER KOWN, who's also CRO for Nashville-based hospitality-tech entrant foh&boh and has served as a mentor at the Nashville Entrepreneur Center, is also the principal in Mile End Investments, which filed on a planned $1.2MM fund (Mile End Investments - Series 2 LLC). Kown's Mile End is apparently supported by Assure Services Inc., an SPV and back-office specialist in Salt Lake City. Assure's Richard Thoms signed the filing. An AngelList page shows previous investments.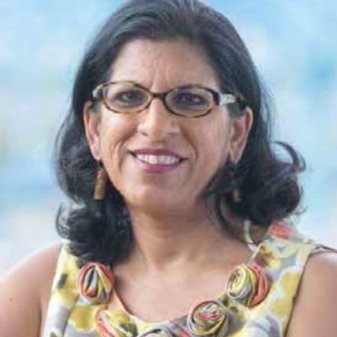 Boyington
► EDTECH: Based in Chattanooga, Thinking Media Co-Founders (and spouses) CEO and President Sheila Boyington PE and CTO Dane Boyington PhD, continue expanding their business organically. Their current lead offering is Learning Blade, which provides online courses to help young students understand how their education can prepare them in concrete ways for any of plentiful computer, technical and science career opportunities. In 2011, the Boyington's sold to ACT Inc. their KeyTrain brand and software that supports vocational readiness certification processes. Transaction terms were not disclosed. Since then, Thinking Media has been self-funded. When recently asked by VNC, they will discuss such matters with interested parties, as warranted. The Boyingtons had personal educational and professional backgrounds in chemistry and engineering, prior to devoting their time to STEM educational technology and related. Thinking Media is a dba for SAI Interactive Inc., founded in 2000.
► MARCOM: Memphis-based Copy.AI, focused on automated generation of marketing content, says it has raised nearly $14MM in capital. SEC filings here. Its tech engine is GPT-3, licensed tech from Microsoft-backed OpenAI. CopyAI Founder-CEO: Paul Yacoubian. Investors include Craft Ventures, Tiger Global Management, Sequoia Capital, Adam Morley, Atelier Ventures, Wing Venture Capital, and Angel investor Elad Gil, according to Crunchbase. VNC's tracking Yacoubian here.

► EV AUTOMOTIVE: Russellville, Tenn.-based Shockwave Motors, the maker of the Defiant EV3 Electric Roadster -- which could eventually make other vehicle types on its original chassis -- aims to raise $1.6MM in working capital via Fundable, right here. The raise will be used to acquire components, support assembly and related purposes. Shockwave offerings are powered by lithium iron phosphate batteries. VNC notes on the company since 2015 are here.
O'Donnell
MINISTRY BRANDS in Knoxville has been spun out of former parent Community Brands parent, with NYC-based Reverance Capital Partners taking majority ownership in the newco, with Community Brands a material minority investor. Ministry Brands software solutions support church management, online giving, financial accounting, digital engagement, background screenings and related functions. CEO: Pat O'Donnell. Community Brands continues to focus on providing cloud-based software to associations, nonprofits, K-12 schools. And, it recently acquired ProSoft Solutions. William Blair served as the lead financial advisor to Ministry Brands; the company also relied on advisors from FT Partners and Credit Suisse. Raymond James served as the exclusive advisor to Reverence Capital. Willkie Farr & Gallagher served as legal advisors for Ministry Brands, and Kirkland & Ellis for Reverence Capital. Release here.

► FILM: WEFUNDER candidate Called Higher Studios, in Franklin, Tenn., says it is "the World's First Christian Fan Owned Movie Studio," and has submitted further SEC filings, including registration of a crowdfunding push (max: nearly $5MM) via WeFunder begins Dec. 5. The company says it has previously raised over $1.9MM from "Fan Investors." Our earlier notes on Called Higher, here. Founders/CEO: Jason Brown.
► FOOD Products: The NoBaked Company's crowdfunding raise via StartEngine ended Nov. 24 with a total $464,595 raised. The upper-end of its target was just north of $1MM. The Nashville business is led and controlled by Megan Beaven Feeman, who founded it with James Feeman. SEC here.
► CHALKLINE (fka Chalkline Sports), the Nashville-based customer acquisition and retention platform, announced closing its $2.7MM Series A funding (led by Atlanta's Parlay Capital Holdings), with proceeds funding its expansion of business with global sports betting operators and media companies. Nashville-area serial entrepreneur and investor Afshin Yazdian is among investors. August 2021 release here. Earlier VNC Chalkline coverage here. Related SEC filings for Chalkline Sports and Chalkline Partners, here and here.
Davis
PROPTECH Spin-Up: Nashville's Fortress Technology Solutions Inc. (fka Elmington Technology Inc.), offers software for multi-family project owners and operators. Fortress recently announced it has received one or more forms of financial and related support from new strategic partner Walker & Dunlop (NYSE: WD), a major lender and investor that has an office in Franklin, outside Nashville. Fortress CEO Kerri Davis heads a team five FTS cofounders, all of whom also associated with multi-divisional Elmington Capital, which includes some Fortress execs within the Elmington Capital team page. W&D CTO Aaron Perlis said in a press release, in part, "This investment aligns with [W&D's] Drive to '25 goal of growing our presence in the small balance lending space... By combining [W&D's] core lending software solutions directly with Fortress' platform, we can provide these owner/operators with immediate insight into their debt portfolio and refinance opportunities in one place, further accelerating growth across Walker & Dunlop's lending businesses and growing Fortress' client base." EVP/CTO Perlis has been with W&D 20 years, within which he spent nearly a decade with steady involvement in M&A and other strategic initiatives. Fortress's initial website is here. Given support from heavily networked Elmington Capital and Bethesda-based Walker & Dunlop, Fortress's view of its need for more outside investors seems likely to be heavily influenced by the pace of near-term market response to its offerings.
► ENTREPRENEURS seeking capital must often compete with more liquid asset classes that are also generally less risky -- including commercial, multifamily and residential real estate. Below are CRE/MFH bits extracted from the ceaseless real-property dealflow we encounter daily. We'd welcome readers' comments via the email address provided below the sample.
Should we be covering more Real Estate? What about Interactive Gaming, Green Energy, Technology Transfer, International opportunities, Agritech, Pharmaceuticals, or other life sciences? Write in confidence to milt @ venturenashville dot com.

► See all previous editions of Venture Notes here ... and all stories in reverse-chron order here. VNC
.last edited 6 May 2022 1600 CT
---
Related Articles