Pharos Capital Managing Partner Michael Devlin (left) told an audience gathered here yesterday for a panel discussion of IPO, M&A and financing trends that he believes it's almost certain that venture and private-equity investors will lose the current debate over whether carried-interest gains should be taxed as capital gains or ordinary income. He said that if he's right, "it's going to be a lot less lucrative in private equity" here in the U.S. One consequence: More firms, including his own, are looking more closely at opportunities in other nations. Carried interest is essentialy a form of incentive and deferred compensation for general partners who manage funds. A pro-venture industry site large dormant during the financial crisis has background here. The WSJ recently reported that taxes on PE and hedge-fund managers could double under the Obama Administration's proposal to levy ordinary-income status on the proceeds. Devlin appears with Moderator Sid Chambless of Nashville Capital Network; Cumberland Pharmaceuticals CEO A.J. Kazimi; and, Matt Burnstein, an attorney with Waller Lansden Dortch & Davis, in an event held in the Vanderbilt University School of Law and sponsored by NCN and the Vanderbilt Entrepreneur Association. Another resource: The Private Equity Council.


Vanderbilt University is not oblivious to scattered criticism that the institution is not making the most of its leverage for innovation and commercialization of technology. Not that Vandy subscribes to such generalizations. VU Office of Technology Transfer and Enterprise Development Director Chris McKinney (at left) told us Monday, "Trust me, when deals come around and we can put something together, we try to make it happen." Moreover, he said, rising faculty interest in tech transfer and commercialization, plus stepped-up outreach by his own office have resulted in more entrepreneurism than ever before. That said, McKinney explains that VU doesn't plan to do startups "at the drop of a hat" in a reach for sheer numbers; rather, he said, "we're trying to cook 'em more," help ideas mature further before tackling licensing, transfer and commercialization. In terms of overall activity, he said, while he'd "always like to see 'more'," right now "we like what we're seeing." He said that while not everything becomes a VU spinout or start-up, VU is exploring more of what he called "spin-ins," in which a unit or program is created within a company or other organization, for further development. In what might have been a challenge to local investors and VCs, McKinney added that VU to some extent takes its cues from investors, with investor demand often serving as a proxy for market demand. Meanwhile, McKinney said, VU OTTED prefers pressure-tested or "proven deals," and he's comfortable VU is "doing all [the deals] that are prudent."



Intellectual Property: Grady Garrison (left), of counsel with Baker Donelson Bearman Caldwell & Berkowitz in Memphis, has been named co-chair of the Intellectual Property subcommittee of the American Bar Association's litigation committee. His comments on litigation related to gene patenting, patent infringement and more make interesting reading in today's Memphis Daily News. Garrison is an alumnus of Vanderbilt University, Memphis State University and New York University.

More than $200,000 could be available locally in the next 18 months for low-income small business seeking help through a joint program offered by TN Small Business Development Centers (TSBDC), the City of Murfreesboro and Middle Tennessee State University. Administrator Pat Geho told VNC recently that while the program's administrative ramp-up may cost up to $60K, that will not detract from funds available for small business. There's an information session on the program today at Linebaugh Library in Murfreesboro, at 4 p.m.

ConnectedTN yesterday announced the availability of a new statewide broadband-mapping tool, BroadbandStat, to help

government and consumer stakeholders determine gaps in computer usage, Internet connectivity and more. The KNS reports. ConnectedTN is looking to renew its contract with State Economic and Community Development. Meanwhile, Google has announced plans to pilot creation of a 1Gigabit broadband network, with speeds about 100 times greater than most consumers enjoy. Some critics of Tennessee's broadband push say the State is aiming woefully low with regard to speed.

LBMC, the diverse accounting and consulting family of companies based in Brentwood, yesterday announced what's it's describing as a high-tech task force, to consult with hospitals and physicians groups on health IT adoption and new federal regulations related to meaningful use of such technologies, and reimbursement resulting therefrom. LBMC's Tom Tarver was among executives commenting on related matters in VNC's earlier report on Health IT trends and opportunities.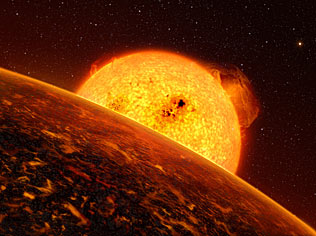 Solar VC: New Enterprise Associates recently announced closing its 13th fund, with $2.5 billion onhand, bringing its total committed capital to $11 billion across all its funds. Given Tennessee's Solar push, local entrepreneurs might be interested in an NEA investment announced this morning: NEA invested $5MM in a Series A round for One Block Off The Grid (1Bog.org) an advocate for adoption of Solar power by consumers and industry, driven by group discounts. ♦

Related Articles