Joe Cook Jr.
Joe Cook Jr. became chairman of Life Science Tennessee, effective Feb. 3. In a VNC interview a year ago, Cook said Nashville needed a culture of "true innovation" and that lifesciences, in particular, needed a new "flywheel" to spur the life-sciences sector. Earlier, he spoke of the potential leverage of the state's TNInvestco program, within which he and other principals at Mountain Group Capital created their new Limestone Fund. Cook was heavily recruited a year ago to the board of Life Science Tennessee, then Tennessee Biotechnology Association. Cook succeeds former Chairman Bob Acuff, who held the role most of the past eight years.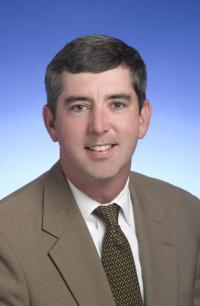 Drescher
Former Gov. Phil Bredesen aide Michael Drescher has apparently joined UnitedHealth Group, widely regarded as the largest U.S. carrier, as a vice president, according to a posting online. He was communications director for then-Gov. Phil Bredesen. Former Bredesen F&A Commissioner Dave Goetz is also in UnitedHealth Group, serving as VP-government solutions within UHG's Ingenix subsidiary. Drescher has not yet responded to a query about his duties.
Venture Incite, one of the latest Solidus- and JumpStart Foundry-led initiatives, has appointed Scott Ewing managing director, located in Eastern Tennessee, close to VI allies Oak Ridge National Laboratory, UT-Battelle and the University of Tennessee. Ewing was previously an Edward Jones representative and earlier retired after 20 years as a U.S. Navy "international programs and technology transfer specialist," according to an online posting.
Nashville Technology Council's monthly Roundtable event is tomorrow, Feb. 15, on "Negotiating a Term Sheet," at the law offices of Bradley Arant Boult Cummings, 5 p.m., details here.
Harry Jacobson, M.D. (at left), former VU vice chancellor for health affairs, has joined the board of Curt Thorne's MedSolutions, the radiology-management player that's backed by a private-equity investor with whom Jacobson has a long-standing relationship. The release is here. Previous Jacobson coverage here.
In Memphis, StartupTV has launched as promised, featuring Computable Genomix founder Brad Silver, among others. Related CA story. Earlier VNC story here.
Hudsmith
Parental Health founder-CEO Scotte Hudsmith has expanded the management ranks of his closely watched Franklin startup. Parental's MISTY - Medical Information Systems to You - technology will be supported by new Chief Technology Officer Darin Moore, who previously served with Healthways, Aflac, EDS and LifeWay. Newly appointed SVP-Sales Rob Dublin was previously CEO of KLR Laboratory and served in a Johnson & Johnson eldercare-LTC division, according to a release.
Private-equity investors in Chattanooga-based Incentium (originally VIPGift) are not responding to queries about Incentium's abruptly announced closure and planned liquidation, according to Chattanooga media reports. The Times Free Press reports it here. VNC research indicates PE's Summit Partners (Boston) and Bridgescale Partners have no reference to Incentium on their portfolio pages. Not known: Whether Rich Phillips, a former Maritz division president before being appointed at Incentium a year ago was still aboard when the plug was pulled. Information online indicates he may now be a partner in a St. Louis-area consulting firm. Phillips' predecessor Richard Char served briefly in the CEO role after the PE's invested, a fact Char acknowledges in his LinkedIn profile. A WRCB-TV reporter said Incentium founder Hamid Andalib could not be reached. Andalib reportedly sold majority interest in then-VIPGifts to the two PEs.

Hemmer
Silicon Ranch Corporation had apparently added former ECD/TNInvestco staffer Caleb Hemmer to its staff, based on Hemmer's LinkedIn profile, though VNC has not been able to confirm. Silicon Ranch is "a company formed for the purpose of developing and operating utility-scale solar facilities," according to information Hemmer posted online. The venture was formed by former Bredesen Cabinet members Matt Kisber, now SRC president and CEO; and, former Revenue commissioner Reagan Farr. LBMC recently announced both Farr and Kisber have joined the firm in "of counsel" roles. LBMC's release is here.
[Updated 4:44pm] Entrepreneurship in the lifesciences sector is a focus of the Life Science Tennessee Graduate Alliance, but details taken from an Alliance webpage earlier today were in fact outdated and have been removed. Our earlier story on the Alliance's progress. Current president: Judsen Schneider.
Dalcon Communications, which recently inked a pact with a division of Vanguard Health, today announced collaboration with Delaware-based Next Intelligence, also focused on nurse monitoring and alerts.
Author/Entrepreneur Sean Mathis, executive chairman of The Nurse Company, said in a recent release his AllThingsNurses site has over 6,000 members. Mathis controls several online nurse-oriented sites.
The Nashville-based Mid-South Alternative Investment Association (MSAIA) announced its strategic partners are Decosimo and Rothstein Kass, a CPA firm serving the alt-investments sector. MSAIA was chartered with the state eight months ago by Greg Dyra, principal in Obair Capital and erstwhile Vanderbilt University assistant treasurer and endowment porfolio manager. MSAIA stresses it operates on a not-for-profit basis, but seeks to be self-sustaining. Local charitable organizations are typically beneficiaries of proceeds from MSAIA events. VNC