CredenceHealth update: VNC has learned CredenceHealth has hired Terri Mitchell (left) away from Thomson Reuters in the Raleigh area, where she was manager of clinical consulting services. Prior to Thompson, Mitchell was with Healthways, Siemens and CIGNA. She earned her MS/BS degrees at East Carolina University. No details on her duties, yet. The company's data analytics and services support hospitals' improvement of patient care. Meanwhile, fwiw: CredenceHealth Chairman Steven Geringer has reportedly listed a 5BR, 10-bath home in Paradise Valley, Arizona, for $9.985MM. Geringer has previously been associated with at least two firms founded by Gov. Phil Bredesen: Qualifacts and Camelot Care Corp. He is also currently chairman of AmSurg, and a member of the board of Cressey & Co., the private-equity investment firm. As reported by VNC last May, the company raised $720K from angels. A company source says a CredenceHealth B-round has recently been underway.

► "Market Trends: IPO, M&As and Financing" is the bone being chewed Wednesday (Feb. 10) during a panel discussion
hosted by Nashville Capital Network and the Vanderbilt Entrepreneur Association. The event convenes at 5:30 p.m. in Flynn Auditorium, Vanderbilt University School of Law. Panelists: A.J. Kazimi, CEO, Cumberland Pharmaceuticals; Jack Salzman, Managing Partner, Kings Point Capital Management; Matt Burnstein, Partner, Waller Lansden Dortch & Davis; and, Michael Devlin, Co-Founder & Managing Partner, Pharos Capital Group. The moderator will be Sid Chambless, NCN executive director. No advance registration required.
Burch Investment Group-backed 3SAE Technologies, based in Franklin, announced DPM Photonics (Vernon, CT) will help distribute 3SAE fiber-optic fusion-splicing technologies to laser manufacturers and into channels running to military, aerospace and industrial medical sectors. 3SAE claims an influential role in global fiber research, development and manufacturing. The company also touts a strategic partnerships with Furukawa Electric Co. (Tokyo and Atlanta), which is said to have manufactured the first fiber cable. Material published by DPM says that 3SAE products "are used at many of the world's leading photonics, aerospace, military research facilities, universities, municipalities and large fiber optic network providers..." Lucius E. Burch III (left) is chairman and CEO of Burch Investment Group.

► The Nashville Area Chamber of Commerce today announced the relaunch of its redesigned website, which the Chamber said was developed over the past five months by Atiba Software, based in Nashville.


Pro-Creatives: Tennessee's incentives for production of Film and Television projects in Tennessee will be depleted by the end of this fiscal year. Jan Austin (right), a local public-relations consultant who is also founder and executive director of the Association for Future of Film and Television in Tennessee, a 501(c)(6) trade association, told VNC last week her organization is not only beginning to size-up which Tennessee gubernatorial candidate it'll support (they've only spoken with GOP candidates, thus far), but also pushing a bill carried by State Sen. Tim Burchette (R-Knoxville, SB2769), which would create a search committee including industry executives to recruit the head of the State's Film, Entertainment and Music Commission, of which Austin was once deputy director. She said the bill is aimed at halting the "revolving door" of leadership in the agency, and reducing "politics" in the agency's operations. She also said her group and its new PAC will be supporting Burchette's run for major of Knoxville, this year. The AFFT's current president is Roger Hodges, a producer with Firefly Film and Video, a Utah firm that opened an office here in 2007, after the state voted film-production incentives. Upon arrival, Firefly set up shop in Northstar Studios here. Northstar is a major AAFT corporate sponsor, according to the website. Meanwhile, five of nine board members overseeing the State Film office are from Nashville, and the group's chaired by Scott Borchetta of Big Machine Records, currently best known known for his spirited defense of his artist Taylor Swift's off-key performance during the 2010 Grammy Awards.


Upscale Taigan.com still ISO Capital: Even though she succeeded last fall in raising nearly $1.7 million from investors, Nashville entrepreneur Elizabeth Nichols told VNC last week she's still talking with investors. No SEC documents have appeared since her November filing. Nichols said her upscale e-shopping portal was designed by The Slaughter Group in Birmingham. Taigan says it offers "the passionate shopping segment" an "incredible shopping experience," including concierge help in tracking-down elusive items from upper-tier stores. The site currently shows 34 shops as partners, including nine in Tennessee. The Taigan brand draws upon the hound's supposed reputation for having a sharp and discerning eye. Nichols and husband Donnie are most closely associated with real-estate development. He now runs PANFLA Development LP, a residential developer. Earlier, both Nichols were associated with publicly listed JDN Realty, the Atlanta-based retail REIT Donnie founded and which was tied to Wal-Mart and Lowe's.



► Bondware Inc. in Murfreesboro, has named 24-year-old Matt Brandon vice president of the Bondware Web Solutions business. He's been with the firm nearly three years, joining soon after he earned his bachelor's in computer science at Middle Tennessee State University. The BWS division includes content management technology, e-commerce tools, and Web design and support. Brandon's appointment represents Founder-CEO Tim Choate's renewed emphasis on building a branded solutions business, after several years of focusing more on the company's Renderosity portal for artists and related interests.

► Eve Hutcherson is now director of corporate communications for Healthcare Management Systems, the venture-backed Health IT company based here. She was previously a consultant, and earlier ran corporate communications for Columbia/HCA, Iasis Healthcare and others, and was an SVP with Buntin Advertising. Corrected: Prior to Hutcherson's arrival, HMS' PR biz moved from Deane-Smith Media Innovations (formerly, Logic Media Group) to Katcher Vaughn & Bailey PR.

► Debut Broadcasting named Ron Heineman CEO, succeeding Steven Ludwig. According to a company release, Heineman
manages the investment fund of River Falls Financial Services, which bailed-out a flagging Debut seven months ago with a $1.5MM financing deal, followed by credit restructuring and other moves. Debut syndicates content and has attempted to roll-up small-market radio stations in the Southeast. In 2008 during a VNC interview, Ludwig spoke confidently of he "secret sauce" within his business plan. VNC attempts to reach remaining Debut management have thus far been unsuccessful. However, a Debut employee told VNC today that staff had heard no word of any plans to relocate the company from Music City. A recent SEC filing by General Employment Enterprises, of which Heineman was CEO, indicated Heineman had resigned that post last fall following an unauthorized certificate of deposite purchase by another employee who was subsequently dismissed by General Employment.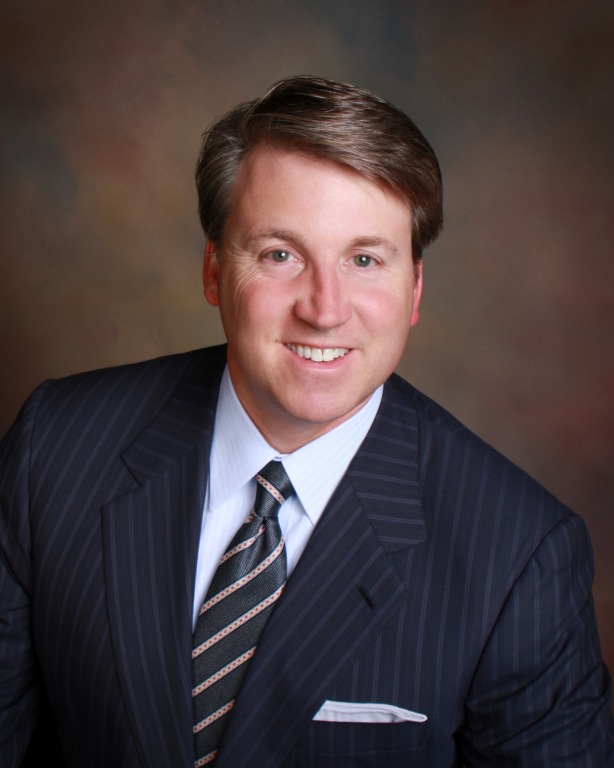 Jeffrey Sexton (left), recent founder of Louisville-based Arsenal Investment Advisors, told VNC in a recent interview he's definitely interested in securing wealthy Tennesseans and TN-based foundations as clients for his hedge funds. If Sexton's name sounds familiar, it may be because he has gained some credit for having contributed to the fall of Henry Blodgett, the Merrill Lynch executive who publicly touted at least one Dot.com stock he privately belittled. Apparently, a Sexton e-mail to Blodgett, questioning the soundness of a rating on a new-economy stock, proved to be an indictment, leading to Blodgett's being banned from the securities industry. He formed Arsenal after two years with Roxbury Capital Management of Minnetonka, Minn., and has said the firm has $10MM under management. A quantitative-analysis strategist, Sexton says that by using his model (which he believes incoporates a momentum-oriented approach no other firm is using) he outperformed "broader equity markets" in 2009. Sexton is an attorney, and prior to his Merrill days worked for Louisville's Greenebaum Doll & McDonald PLLC, practicing corporate and securities law. He earned his J.D. at the University of Louisville, an MBA at the University of Chicago and bachelor's and master's degrees in accounting and related fields at the University of Kentucky. ♦
.
---
Related Articles