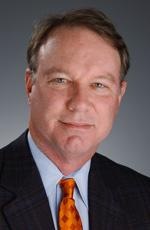 Bill Evans
Bill Evans, CEO and director of St. Jude Children Research Hospital in Memphis, and chairman of the Tennessee Technology Development Corporation (TTDC) board, advised Gov. Bill Haslam to give weight in his economic-development strategy to "culture," according to the Memphis Daily News. During one of the Governor's regional economic forums, Evans stressed development priorities should stress the state as "a place with a vision of 21st Century jobs, a great place to start a business, a state that's a great place to raise a family." According to MDN, Evans said, "Having the right strategic plan is critical," Evans said. "But at the end of the day culture trumps strategy."
TNInvestco: That plumbing diagram many have sought as a guide for the State's TNInvestco program is posted right here.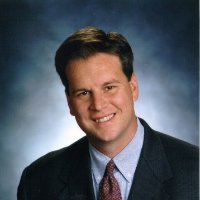 Ed Powell
Ed Powell, a Nashville resident who is CEO of Austin, Texas-based IPX Inc., told VNC his firm's software-as-a-service (SaaS) offering is designed to help universities, individual inventors and eventually corporations and other organizations "monitor, manage and monetize" intellectual property, while addressing legal risks associated with IP development and use. Powell was previously CEO of Pointserve, a software company; and, he consulted on IP management as IP Equity Management LLC. IPX has university customers, Powell said, including the University of Tennessee, the University of Louisville and the University of Alabama-Birmingham, Auburn University, University of North Carolina and Baylor University.
Claritas Capital, in the role of mezzanine lender, participated with senior lender Comerica in an $8.2 million recap transaction for The Management Trust, a homeowner-association management company (Tustin, Calif.).
Incubator: The Crews Venture Labs will open in 2012 at the University of Memphis, under management of the FedEx Institute of Technology. A $1 million gift from Memphis entrepreneurs Hilliard and Harriet Crews underwrites half the initial cost.
Life sciences is target of proposed Chattanooga Research Institute, which convenes an exploratory conference today. Backers hope to raise $6.25 million.
StartupTV Memphis launches with Webisodes featuring Memphis entrepreneurs. Related story in Commercial Appeal.
Heritage Healthcare Innovation Fund recently registered with the SEC to raise $200 million. Earlier story on the fund here, and VNC's related piece on the launch and funding of Precedent Health is here.
Angel Capital Group, based in Nashville, is recruiting Angel members in Kentucky, ACG founder-CEO Rachael Qualls told VNC. ACG recently launched in Memphis and Kansas City, the MDN reports. Related VNC news on ACG here.
A notable 506 members of the HiMSS Tennessee Chapter will be attending the 2011 HiMSS conference in Orlando, later this month, according to a spokesman. The Nashville-born HiMSS Medical Banking Project, under SVP John Casillas, will also convene in Orlando. One highlight: Unveiling a new initiative with The World Bank, to explore medical banking and mobile applications for developing nations, Casillas told VNC. Casillas created the MBP a decade ago.
Vic Chadha is now EVP for venture development for Nucleus: Kentucky's Life Sciences and Innovation Center and will support the International Center for Long Term Care Innovation. Greater Louisville Inc. lays-out its Aging-oriented economic development strategy.
Computable Genomix, which positions as "the Google of gene research," gets Innova Memphis investment. MBJ reports it. Earlier VNC story.
Academic Technology Innovations, the Knoxville e-learning startup that created and then sold iCare for training nurses, gets an update in the Knoxville News Sentinel. Our earlier story is here.
PureSafety (Franklin), the software and information solutions provider for workforce safety and health, announced its acquisition of Occupational Health Research (OHR), an occupational health management software company serving more than 800 hospitals and occupational health care facilities.
4th Annual Technology Transfer Conference kicks-off at the Chattanooga Enterprise Center, April 29. Details here. Chattanooga entrepreneurism is rampant, says this Times Free Press columnist. Chattanooga launches a long-term visioning process for transforming the city, partly by leveraging high-profile investments there by Volkswagen, Alstom, Amazon.com and other companies. The TFP reports.
The National Center for Computational Engineering (SimCenter) at UT-Chattanooga provides an update on its institutional partnerships with Arnold Engineering Development Center, Bloom Energy, IBM and others.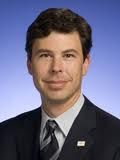 Sen. Berke
State Sen. Andy Berke (D-Chattanooga) agrees with Gov. Bill Haslam that jobs are a top priority. Berke recently laid out in the Knoxville News Sentinel six ideas, including: Autos - Launch a "Tennessee Car of the Future Initiative" to make the state the leading electric and clean diesel vehicle producer; Tax credits - cutting taxes and some fees for some new businesses and offering credits when new capital is used for hires; Small Business - create a center within Economic and Community Development to reduce red tape; Degrees - mobilizing corporations to provide "last dollar" scholarship support to help needy college students complete their degrees; Workforce - expand partnerships between business and higher education to improve relevant skills; and, Transportation - Berke calls for a new assessment of needs for rail, local transit and highways and financing, thereof. In conversation with VNC, Berke also said he might pursue legislation to lower fees associated with customers' protesting utilities rates before the Tennessee Regulatory Authority. He acknowledged he's spending a good bit of time introducing himself to the Hill's many new faces.
The Nashville Ledger further explains its Middle Tennessee expansion plans, in a Memphis Daily News story. Related VNC story.

Terenine Technology Solutions (Basenine) named David Carney president of the data center and managed services provider in Chattanooga.
'Lifestyle Biz' a negative? This recent New York Times blogpost and reader comments on the sometime insulting use of the word "Lifestyle" to describe a venture, reminded us of an early VNC post on the "Lifestyle" subject. VNC