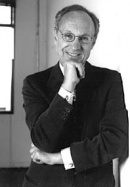 OnFocus|Healthcare is raising about $3 million in fresh capital, augmenting a 2008 round led by Nashville-based Solidus Co. In a filing with the SEC dated Jan. 14, OnFocus indicated it had to that point sold $1,940,000. The filing indicates a new board member and likely investor in the firm: Health futurist and investor Jeff Goldsmith (left). The SEC filing also shows OnFocus projects paying commissions of about $125K to Nashville-based, FINRA-licensed Will Fitzgibbon and Extension Advisors, in which he's co-owner. Extensions is a tenant in an office suite maintained in Hill Center (Green Hills) by VC Solidus Co, and Solidus is still represented on the OnFocus board by Vic Gatto. OnFocus technology offerings are designed to help make healthcare organizations' operations and processes transparent to management, enabling executives to take informed action on-the-fly, as metrics change.

Andy Sperry, the local entrepreneur who took his Inkflip inkjet cartridge sales venture into ABC's "Shark Tank," told us recently he's received more than 25 inquiries from potential investors, since his proposal was rejected by the Tank's panel of angels. Our previous post is here.



Joe Cook Jr. (at left), co-founder of Mountain Group Capital and its TNInvestco-funded unit, Limestone Fund LLC, has been named to the board of the American Diabetes Association, based in Alexandria, Va. In addition to his private-equity investment activity, Cook has held C-level positions with more than one life-sciences company focused on diabetes, and he has expressed his passion regarding the importance of alleviating suffering among diabetics. Cook previously served three years on the board of the American Diabetes Association Research Foundation. Cook's increased pro bono activity and his recent TNInvestco launch would seem to make less likely the possibility of his being among candidates being considered to serve as chairman of the Tennessee Biotechnology Association, which is apparently still searching for a leader to succeed Leslie Wisner-Lynch, who resigned soon after accepting TBA's offer of the chairmanship.

Nashville PitchCamp for entrepreneurs is Feb. 5, and the registration deadline is approaching. The event at Belmont
University is designed to prepare entrepreneurs for venture-pitching during follow-on events Feb. 12 and during FastPitch, March 30. Details here. The event is organized by the Angel Capital Group.

Tennessee's Southeast Venture Conference participants, pitching investors Feb. 24-25 in Tyson's Corner, Va., are Chattanooga-based education-data tech provider Skoodat; Nashville-based content production network StudioNow; Memphis' Computable Genomix; and, Knoxville-based Voices Heard Media, which uses technology to connect fans and stars.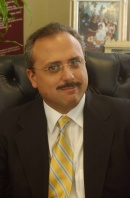 Follow the Money: The Medical Banking Project founded in Franklin by John Casillas (at left) is now part of HiMSS, and MBP's annual institute will be part of the goings-on in Atlanta, when HiMSS convenes there, Feb. 28. Please see VNC's earlier report on MBP, prior to Casillas' recent sale of the company to HiMMS, which he joined as SVP.

Span-America Medical Systems Inc., based in Greenville, S.C., may or may not be a likely tenant for the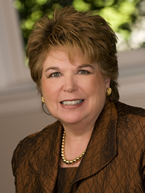 proposed Nashville Medical Trade Center, but it couldn't hurt our chances that Vanderbilt University School of Nursing's Sr. Assoc. Dean for Academics Linda D. Norman (at right), DSN, RN, FAAN, is up Feb. 12 for reelection to the company's board of directors. Dr. Norman is an independent director of the company, which makes equipment and supplies for managing pressure and positioning of patients.

Iasis Healthcare Corp. announced it has repurchased $120MM of its outstanding preferred, without going to capital markets, using cash onhand.

Startup Debut Broadcasting said today it eliminated credit lines with Regions and Bank of America, and closed new arrangements with Remington Partners, which now has a larger stake in the B/C market-oriented broadcast rollup venture. ♦
Related Articles