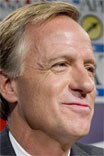 Gov. Haslam
► GOV. BILL HASLAM's economic-development conference will be Sept. 22-23 at the Renaissance Hotel, Nashville. The governor recently announced an appointment to the board of Tennessee Technology Development Corporation (TTDC): Oak Ridge Mayor Thomas Beehan, who is a Nashville native and an affiliate real-estate broker. Updated July 7: Fred Metz, a member of Maryville City Council and a co-owner of Dunn & Metz real-estate appraisers in Knoxville has been named to the board of the Tennessee Technology Corridor Development Authority (he was misidentified in the state's original news release as having been appointed to the TTDC board.) Elsewhere, the KNS reports the governor is considering new metrics to evaluate economic-development expenditures. The KNS reminds us that feedback is due by July 15 on those Startup Tennessee incubator grants previously announced.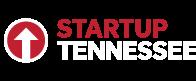 ► STEVE CASE is chairman of The Case Foundation, a co-founder of Startup America Partnership, in which Startup Tennessee is now a member. In a July 3 airing of his interview with CNN's Candy Crowley (State of the Union), Case said the Partnership will present President Obama a "roadmap" for igniting the entrepreneurial sector. He said the plan will touch on taxes, regulations, immigration and other issues. In the interview, Case advocated spreading America's entrepreneurial culture more broadly and underscored the importance of allowing "high-skilled immigrants" entrance to the U.S., noting they are "job-makers, not job-takers."
► TENNESSEE Venture Council is the name for the proposed venture-capital sector's nonprofit organization, now reserved with the Tennessee secretary of state by advocate Stuart McWhorter. Like-minded venture-sector executives are said to be still earnestly exploring the matter.
Sarah Lacy
► SARAH LACY gave Nashville some tough love earlier, now the TechCrunch editor tells techies in her hometown Memphis to put more pressure on successful entrepreneurs to fund more startups.
► LAMP POST LAB in Chattanooga is pushing a $50,000 Prize for the winning idea for how best to use Chattanooga's 1-gig broadband system created by the EPB utility. The TFP reports. Lamp Post is backed by EPB, Lyndhurst Foundation and the Chattanooga Renaissance Fund (CRF).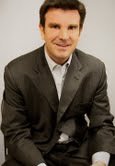 Capstan's Curnutte
STEVE CURNUTTE, 43, launched Capstan Fund to allow his restructuring advisory firm, Tortola Partners, to respond quickly with capital for attractive opportunities involving distressed businesses. The Capstan launch was quickly followed by word that the fund had made its first investment to rescue a Mt. Juliet Ace hardware franchise, with co-investor and Ace franchisee Steve Avery. Curnutte told VNC he's likely to launch a second larger Capstan fund within a few years. The initial fund invests, he says, in the $250K to $5MM range. Curnutte's release said Capstan's goal "is not to fill a void left by overregulated and undercapitalized banks" (emphasis added).
FORMER GOV. DON SUNDQUIST has reportedly joined the board of biotech play BioPet Vet Lab, which is developing PooPrints DNA testing and services to allow neighbors to know whose dog littered their property, according to the KNS. BioPet was recently confronted with an infringement lawsuit by Mars.
► NASHVILLE Entrepreneur Organization (EO) launched its Catalyst program to mentor businesses with at least $250K revenue, and aiming for $1 million.

TSU's Busby
► MICHAEL BUSBY will be Tennessee State University's associate provost for research and sponsored programs. He may pickup responsibility previously held by Dr. Evelyn Thompson, who is now with the State University of New York at Oneonta. Thompson was previously TSU's lead for advancing the Capital City Research Consortium, which was authorized by the General Assembly, but which has announced no progress toward defining an agenda for collaboration among area universities or for seeking state or other funding. Busby has been director of a center of excellence at TSU.
► VANDERBILT has retained Isaacson Miller Search Firm to find an executive associate vice chancellor (EAVC) of medical center development, to manage a 75-person staff and an $8MM annual budget in support of all academic and clinical programs reporting to the Vice Chancellor for Health Affairs/Dean, School of Medicine, currently Jeffrey Balser, M.D., Ph.D.
Dr. Coopwood
REGINALD COOPWOOD, M.D., now head of The Med in Memphis and formerly CEO at Metro Nashville's Hospital Authority, now serves on the Biopartisan Policy Center's Health Task Force on delivery-system reform and Health IT. Related Health IT article; Memphis Daily News article.
VANDERBILT UNIVERSITY technology transfer and intellectual property development may have an active external advisory group that includes entrepreneurs and venture capital investors, but the university is unlikely to release the names of the group's members, according to a source claiming knowledge. VU has not responded to VNC requests for information on the matter. The group has been operating a year or so, said the source. VU recently hired Associate Vice Chancellor Alan Bentley to lead the tech transfer function. He was previously with Cleveland Clinic's Innovation unit, associated with the clinic's foundation. The Cleveland unit has an outside industrial advisory board that includes investors, who are listed here.
►SOUNDLAND, a Nashville music festival could one day rival Bonneroo for ambition, but starts a little smaller, September 21-24, 2011, produced by Next Big LLC, led by Jason Moon Wilkins, according to its site.
► INNOVA Memphis' investment and mentoring services have sparked a number of potentially important startups, Memphis Medical News reports.
► 490 BIOTECH, which develops cell lines for research, and MYU Daily, a university campus news site, were among the winners of the Fairview Technology Center's competition. The KNS reports.

BONDWARE began gestating (actual bonds gestating, at left) more than 10 years ago inside EdgeNet, the software development firm founded and successfully exited by Tim Choate, who's been growing Bondware ever since. A shout-out to Tim, Jason Bowles and the gang who support VNC, on the release of Bondware 4.0.
► FANS? Brad McCarty seems to like Nashville, but says he can't find 20 tech startups to write about for TheNextWeb, citing risk aversion of Nashvillians and lengthy commutes to meet techies, among other variables (he cites like-minded others). Not to worry, entertainment entrepreneur Mark Montgomery boosts Tennessee in his latest Forbes blog offering; and, Billboard weighs-in with a friendly piece on the Music industry.
► GEEKS gathered in June in Knoxville for Codestock and in Chattanooga for the second DevChatt roundup, as the sector moves from un-conferences to more formal organization.
EMMA was the only Tennessee company ranked among INC. Magazine's recent Winning Workplaces listing. Emma has more than $13.5MM annual revenue and more than 100 workers. Emma recently started a blogpage for Techies, complementing one begun years ago for customers. Our earlier story on Emma's culture.
INC.'s Winning Workplaces.
► INGRAM CONTENT announced it bought VPG Integrated Media, a developer of "award-winning enhanced e-textbook applications, interactive learning objects and e-whiteboard content, and state-of-the-art video, audio, and animation production services for educational publishers."
► AGILENT Technologies closed its Oak Ridge manufacturing facility when the Recession hit, but some workers there now staff startup Nanomechanics, which is heavily dependent on Agilent for nanotechnology contracts. KNS reports.
► CUMBERLAND Business Incubator of Roane State Community College in Crossville is due to open July 14, according to the KNS.
► RABBIT HOLE Creative, a video production company, got Tennessean biz editor Randy McClain's attention, in a Sunday profile. The Rabbit was created by Belmont University students Jake Jorgovan and Kevin Fulda.
► GREEN JOBS have gotten a boost in Tennessee, thanks to a number of major related investments, says the economists at Middle Tennessee State University. Here's the report. A related TFP story.
► CHANGE:HEALTHCARE Founder and former CEO Chrisopher Parks penned a piece on the rigors of leading a startup for VentureBeat. Worth a read when your spirit is lagging. Parks is now chief development officer with the company, following the arrival of CEO Howard McLure.
Louisville aims to leapfrog competing cities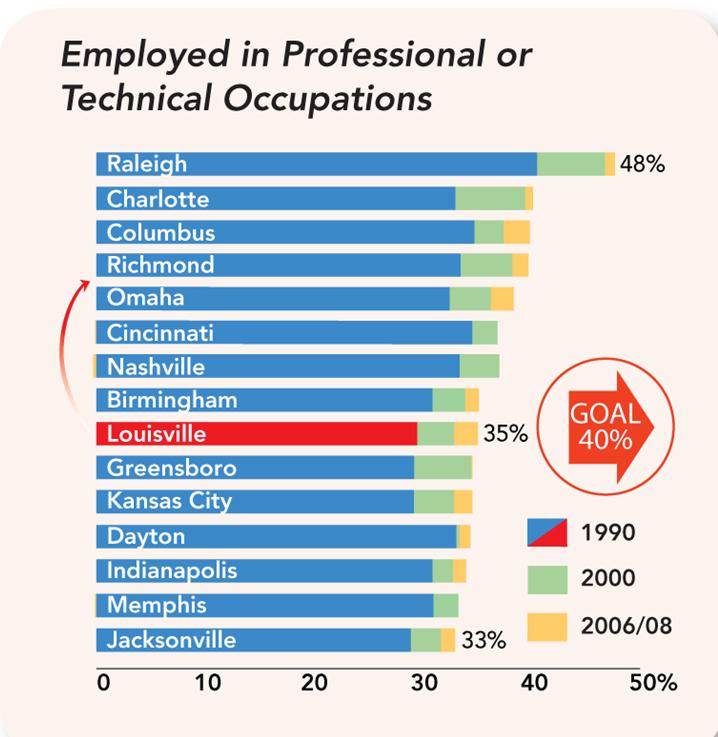 ► LOUISVILLE aims to surpass Nashville and some other cities in the share of its workforce engaged in professional jobs. A spokesman for that city's Mayor Greg Fischer recently provided VNC this chart, showing the leapfrog move Louisville hopes to make. Mayor Fischer told the June 9 INVEST Kentucky forum at Churchill Downs that Louisville has opportunities to leverage its wellness and aging industries; its advanced automotive manufacturing edge; its food and beverage industries; and, its value-added logistics strengths.
► SOCIAL ENTERPRISE businesses of Vanderbilt students are highlighted in Linda Bryant's City Paper piece on Triple Thread Apparel (supporting Dismas House), Teach Twice (literature proceeds to developing nations) and Nashville Mobile Market (for underserved neighborhoods). Thistle Farms, the 10-year-old social enterprise arm of Becca Stevens-led Community of Magdalene is also featured. VU Owen GSM profs Jim Schorr and Jeff Gowdy are among the sources.
► UNITED Auto Workers may have begun courting Volkswagen, with an eye toward possibly organizing VW's Chattanooga-area facilities. The AP reports (KNS). VNC