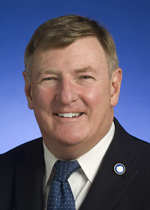 Rep. Shipley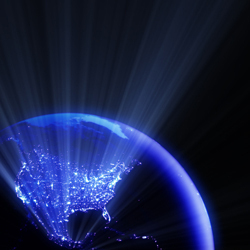 Clean energy 'technology grab for Tennessee': Some State lawmakers are pushing for TNInvestco and State ECD support for two pilot plants that would generate "carbonite," a product its inventor says is ultimately free of the pollutants associated with burning coal. Rep. Tony Shipley (R-Kingsport) and Rep. John Ragan (R-Oak Ridge) recently spoke with VNC, confirming their plans. Shipley said the venture could produce cleaner energy and marketable oil as a byproduct, as well as jobs, and that the small-business advocate in the Comptroller's office, the state's economic and community development agency and U.S. Sen. Bob Corker (R-Chattanooga) are among those that have been briefed on the project and have expressed some interest in exploring ways to support it. Shipley says the project deserves "Manhattan Project-type intensity" and could be a "broad, broad technology grab for Tennessee," in the interest of advancing the nation toward energy independence. The Knoxville News Sentinel broke the story earlier this month. Asked by VNC, Shipley said he had no knowledge of Clean Coal Technologies' recent announcement that that company may launch a related initiative in Tennessee or Texas. That venture is, according to a press release, partly backed by the Knoxville-based MBA Group of Tennessee, affiliated with the Brown Ayres family office. (As reported earlier by VNC, Knoxville-based Genera Energy contemplates creating a clean-energy venture fund, but work on that has not yet begun.)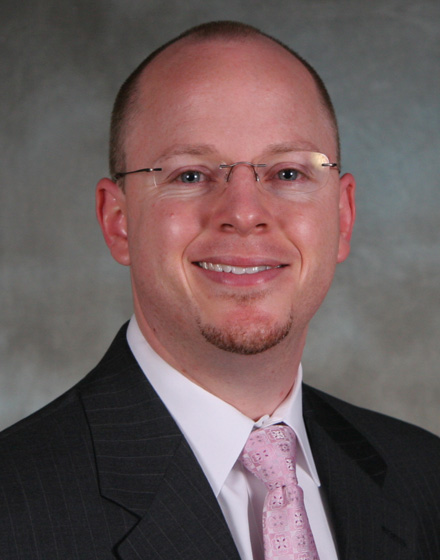 J. Lanning
► ACS, a Xerox company, today announced buying CredenceHealth, previously led by Justin Lanning, who will now be ACS' VP for business development. VNC's earlier story on Credence and Lanning is here.
► Yes, Podcamp Nashville 2011 really is Saturday, and there's a crowd gathering. Details here. Podcamp was at the center of yesterday's Tennessean story on Nashville's growing "Tech Cred."

► The 2011 Tennessee NEXT Conference, formerly the Tennessee Innovation Conference & Venture Showcase, will be May 5, 2011, at the Sheraton Nashville Downtown. Details.
► Want to win an SBIR/STTR grant for your innovative small business? Up your odds by attending a daylong workshop in either Murfreesboro, March 31; or , Memphis, April 19. The details are here. The UT Institute for Public Service, TTDC, Mind2Marketplace and Memphis BioWorks are among sponsors.
► The Memphis Research Showcase and Exposition, Oct. 6, 2011, will spotlight scientific research underway at the University of Memphis, the UT Health Sciences Center and St. Jude Children's Research Hospital. The UTHSC has named Dr. David Stern of Cincinnati University, to be executive dean of the UT College of Medicine health sciences center in Memphis. The MDN and the CA report on Gov. Haslam's support for $10 million in funding for the Memphis Research Consortium.
Future of Health IT is the subject of the April 5, 2011, event held by Nashville Technology Council. Details here. Then, April 21, NTC holds a super roundtable on Mobile. Details here.
Global: Vanderbilt's Owen Graduate School of Management is one of four Canadian, Brazilian, Mexican and U.S. organizations collaborating to provide an Americas MBA to 60 students who will form international study teams.
Havighurst
► Craig Havighurst, the music-scene author and journalist who does business as String Theory Media, today addresses the Rotary Club of Nashville. He told VNC his topic: He'll discuss WSM Radio and Music City's history, "with an eye to approaches, ideas and tactics that the music industry may have forgotten or thrown overboard on its way to its dizzying heights of the 1990s. Now that the music industry as we knew it has crashed, Music City faces huge challenges and opportunities as it tries to play a part in the reinvention of the music business nation-wide. Many of the new businesses and success stories in Nashville today are actually taking cues from the early days of Nashville, from live radio to vinyl singles. Our future is certainly high-tech, but it's also old-school."
► Digital Music and Intellectual Property Rights is the topic April 14 at Chattanooga Technology Council, which features Recording Industry Association of America (RIAA)'s Mitch Glazier. He's in charge of industry and government relations, and earned his J.D. at Vanderbilt University.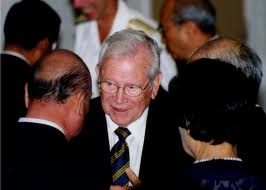 Howard Baker
Energy, environment and global security should get more attention from the Howard H. Baker Jr. Center for Public Policy at the University of Tennessee, according to a task force report that also said the Center must pursue outside funding and leverage relationships with Oak Ridge National Laboratory, Y-12 and TVA. The Center should also ally with the UT political science department to produce Master's and Ph.D. holders. The Knoxville News Sentinel reports.
Medical-devices stock analyst Jan Wald has joined Morgan Keegan from Noble Financial. The MDN reports.
► Blackrock Health Sciences Access, a hedge fund, filed with the SEC its latest $67.1 million capital raise.
► Memphis-based TV II Multimedia was chosen to produce the Startup TV series for LaunchMemphis, in which dozens of the region's entrepreneurs were interviewed. The CA has it.
► The CA reports Digital journalism goes hyperlocal at MicroMemphis.com - and, The New York Times tests the digital-news economy, converting to a paid-subscriber model, March 28. NYT reports.
► Digital Reasoning Systems (DRS) of Brentwood recently hired Red Javelin Communications of Sudbury, Mass., to handle its promotion. Earlier, DRS secured a patent for technology that determines the meaning in text.
Lavidge
Innovation Valley Technology Council will hear from speaker Alex Lavidge, a startup consultant, during its March 22 luncheon meeting. Lavidge is apparently involved with launching STEM Diversity, a workforce development network and community. Lavidge earlier founded Knoxville Overground and suggested Nashville replicate the organization, before the Nashville Entrepreneur Center materialized.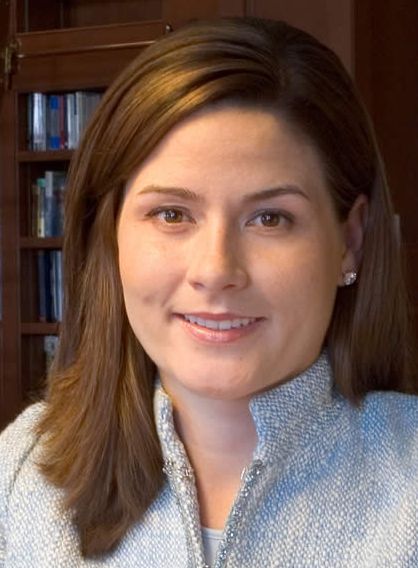 Templeton
Chattanooga's TFP updates efforts by Laura Templeton, grand-niece of the late Sir John, to increase female participation in finance roles, in part by giving students access to Bloomberg terminals. VNC's original report on Templeton's broader effort is here.
Miller Petroleum, the Huntsville, Tenn. company that made an extraordinary deal in 2009 for Alaska oil and gas assets, told the SEC it would be making a filing late, due to errors in previous quarterlies. Miller said in February it had shifted auditing to KPMG.
Memphis-based iScreen Inc. is profiled by the Commercial Appeal. The company's technology helps spot myopia and other eyesight problems in children. As previously reported by VNC, iScreen, an Innova Memphis company, also recently filed with the SEC for its $3.9 million raise.
► A 'Digital Factory' will be developed in Perry County, Tenn., in an economic-development effort aimed at attracting customer-service and other remote jobs. The Jackson Sun has it. VNC