Previous NewsBits and Regional Roundup Oct. 26, 2011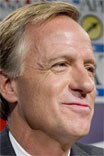 Gov. Haslam
► Gov. Bill Haslam celebrated Wacker, Amazon and Whirlpool wins in Cleveland, Bradley County, and said that the secret to winning corporate investment lies in improving the investment environment through leadership by economic-development professionals and a General Assembly that supports such initiatives. Cleveland Daily Banner. Sign of the Times: Shortly after the celebration, Whirlpool announced laying-off 5,000 workers; local officials wouldn't confirm whether or not Tennessee workers would be laid-off. The TFP has it.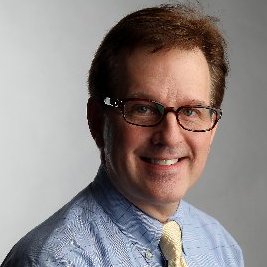 James Dowd
► Entrepreneurship: Scripps Interactive and the Commercial Appeal, under Senior Editor James Dowd, have launched the StartupMemphis entrepreneurship blog. And, on Nov. 10, the city hosts a major Geek event, Ignite Memphis. The CA also this week completes its freemium conversion.
► New York Times Science reporter Gina Kolata discusses covering Science, at Vanderbilt's Light Hall, 4 p.m., Nov. 3.

David Warren
► STARTUP Tennessee's first director of operations is David Warren, who has been co-founder of two earlier ventures and is a former Equinox fitness trainer in Hollywood, acting student and model. His two startups were Innovative Property Solutions, which bought and flipped residential real estate; and GadZeus, a college-oriented social-media play, he says. A Vanderbilt University graduate (2007), Warren also founded the Entrepreneurs Roundtable at VU, according to his Linkedin page, where he recently noted that his father represents management in labor-union matters, through Constangy Brooks & Smith, Greenville, S.C. There's more on StartupTennessee here.

Joanne Pulles
► The Vanderbilt Health Care Conference here Oct. 28 had a strong agenda, and a number of strong messages for the MBA students in attendance among the 500 or so registrants. For example, Healthways co-founder and VP Bob Stone shared a trove of Healthways data about health and wellness, and told his audience, among other things, that the U.S. has become "the world's most efficient producer of chronic disease," which we export globally. HCA Foundation and HCA Hope Fund President Joanne Pulles, who is also HCA's associate vice president for community relations, said that while Nashville is often referred to as the nation's "health care capital," we're actually a "sick care" capital, in that healthcare everywhere remains overly oriented toward treatment of illness, rather than toward promoting health and wellness. The annual event is coordinated by students in the healthcare MBA program of the Owen Graduate School of Business at Vanderbilt. ►A report on the conference's entrepreneurship panel is here.
Karla Diehl
► Not quite off the grid: Karla Diehl, co-founder and formerly an operating partner with her husband of Nashville-based Edison Automation, is now a Peace Corp Volunteer in Uganda, working mainly with an elementary school. Her blog tells the story of her journey, forthrightly. Her LinkedIn's here.

► GOBA, founded by John Dayani Jr., uses its social-mobility platform to help users roundup friends for in-person event. Dayani has not responded to a query about the planned use of the $1.8 million raise documented in their recent SEC filing. VNC reported in July that a repeat outside investor, TriStar Technology Fund, had invested $440K in GOBA.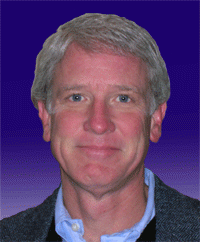 Bruce Dobie
► Bruce Dobie-led EvieSays announced that Nashville is the lead city for his company's rollout of EventoftheDay.
► HealthTech holdings, which is majority-owned by Primus Capital, announced it has appointed CTO Alan MacLamroc, previously with CDC Software and CIO Geoff Roten, who has earlier experience with CHS, Ardent Health, IBM and others. HealthTech owns Healthcare Management Systems (HMS), MEDHOST and Sentry Healthcare.

► Tennessee Valley Authority announced it named Paula Sharpe Brockhoff as the new vice president for Enterprise Support and Customer Operations in TVA's Information Technology organization. Brockhoff was previously director of information technology at Southern Co. subsidiary Southern Power.

► Zycron, the 20-year-old Nashville-based IT services and staffing firm, won a 4-year $29 million contract renewal with Nashville Electric Service. Zycron partners with CIBER, which was previously the prime contractor for NES, Zycron said in a release. Zycron projects 2011 revenue to reach $36MM, according to CEO Steven Smith. Smith was, prior to joining Zycron in 2007, a CIBER and SCB Computer Technology (Memphis) chief business-development executive; SCB had been bought in 2004 bought by CIBER, and it brought into CIBER the NES business long-controlled by SCB. The lead role on NES work has now shifted to the Smith-led Zycron. Zycron was founded by its chairman, Darrell Freeman, a Nashville entrepreneur and investor. Among other clients, Zycron also runs the IT project management office for the City of Memphis, serving as that government's "IT watchdog," Smith told VNC. (Separate from Zycron's work there, the City of Memphis recently a $27MM contract for outsourcing to SAIC, which succeeded incumbent ACS.)

► Butler Snow attorneys McGoff and Morris give interesting advice for entrepreneurs considering taking outside investment from friends and family and professional investors. Memphis Daily News has it.
► TNInvestco is the model for a job-oriented proposal by City of Knoxville mayoral candidate Mark Blodgett; he proposes the city would create a similar program. The KNS has it.
► SeedHatchery, the Solidus-linked accelerator in Memphis, says it'll beef-up training and mentoring for its next class of mentees, the CA reports. The applications deadline for the spring 2012 class is Dec. 23.
► Cumberland Signal Labs, profiled earlier here by VNC, won the Chattanooga Technology Council's early-innovator award, Oct. 26. The Kruesi innovation award went to Global Green Lighting. The TFP reports.
► Research: Startups with more social relationships receive more funding. Techvibes (HT JumpStart Foundary). Commercial Appeal columnist Andre Fowlkes makes the case for personal networks as career drivers.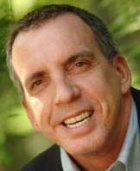 Bruce Lynskey
Lifestyle Startups: In defense of the genre, this Appicurious post pro-Lifestyle startups reminded us of our one of the early VNCBLog posts that evoked reader response that encouraged us to create the formal VNC news site: Our thanks, still, to Hugh Hefner and Bruce Lynskey (read it here).

The nonprofit Johnson City City PowerBoard has decided it will use a third-party vendor to enter the market for broadband services, including telephony and high-speed data services, in mid-2012. The KNS has it. A DOE official visiting Chattanooga praised EPB's broadband effort and the city's 1-Gig connectivity, the TFP said.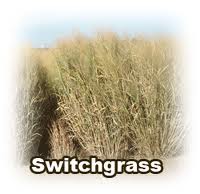 Delta Biofuels (BioDimensions, backed by Memphis BioWorks) provides feedstock for the Advanced Rural BioRefinery, reported in the Memphis Daily News. in Memphis West Tennessee Solar Farm in Haywood County will begin operations in early 2012, rather than this autumn, due to a delay in providing connectivity to the electric power grid via the Chickasaw coop. Chattanooga's Signal Energy is deeply involved. The MDN has it. The Times Free Press inveighs against Solar economics, here. United Renewable Energy, which installs many solar facilities, took execs on a tour of North Georgia facilities, the TFP reported. Meanwhile, at Oak Ridge National Laboratory, the BioEnergy Science Center hopes for further funding as its 5-year lease on life comes to an end; and, ORNL touts BESC's research progress.

► The Mobile Market, a VU student-led non-profit project that brings fresh fruit and produce to underserved neighborhoods month, won a $10K Pinnacle Foods grant, on top of previous funding from the Frist Foundation and the VU/VUMC Administrations. Reporter has it. Mobile Market co-founder Ravi Patel, a VUMC Med student, was recently a finalist in the NEXT entrepreneurship awards. VNC