Former Gov. Bill Haslam
MANY Tennessee entrepreneurs, policy-makers and their allies and advisors have hoped that Congress, The White House, the U.S. Treasury Department, and the state's elected officials might eventually give the state's startups another boost such as when the Feds wrote this state a check for $27.9MM to establish the INCITE venture co-investment fund.
Venture Nashville reported that resounding development in 2011, early in the administration of former Gov. Bill Haslam, as the state was regaining its sealegs after the Great Recession.
Now, legislative proposals for a new federal program that could benefit Tennessee as much as the INCITE program did have been sitting since March in the legislative hoppers of the U.S. House of Representatives and the Senate.
The proposal is for creation of the Innovation & Startups Equity Investment Program (aka the New Business Preservation Act).
The legislative allies' advocacy letter of May 6, 2020, to Members of Congress is here. Here are links to bills in the Senate and House.
If the measures survive the legislative process, government would move to allocate $2BN to the Fifty States to attract venture capital, with the inducement of a 1:1 match of federal dollars with venture capital investment in selected startups, and with emphasis on states outside the major VC centers, according to a CAE release.
VNC research indicates the D.C.-based nonprofit Center for American Entrepreneurship (CAE), is playing a galvanizing role in this initiative.
Their allies have thus far included Economic Innovation Group, Engine, InBIA, Information Technology and Innovation Foundation, Progressive Policy Institute, Small Business and Entrepreneurship Council, Small Business Majority, TechNet, and Third Way.
Launch Tennessee CEO Margaret Dolan has had her eyes on this situation for some time.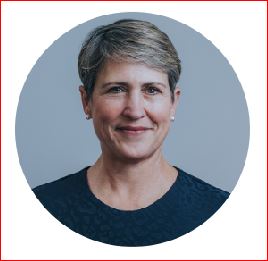 Margaret Dolan
Asked by VNC for comment, Dolan said, "Back in March when this was first proposed to the U.S. Senate, LaunchTN sent a supportive email to our Senate Delegation. We have not had any further outreach."
However, Dolan promised that LaunchTN "would enthusiastically explore participation in the Innovation and Startups Equity Investment Program, should that opportunity materialize."
She added that LaunchTN has for the past decade continually partnered with Tennessee Economic and Community Development on the previous INCITE program, adding that, "based on casual conversations regarding our mutually positive experience, we would likely partner again on such an initiative."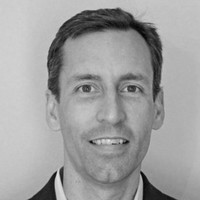 Eric Cromwell
Also asked by VNC for comment, former LaunchTN (TTDC) CEO Eric Cromwell, who in 2010 formed Cromwell Schmisseur LLC, a consulting firm specializing in government-influenced capital formation initiatives, provided the following response (lightly edited):
"The New Business Preservation Act...would fill an important gap in the federal government's portfolio of small business financing programs.
"Here's how it would work: the legislation authorizes the creation of a new federal-state partnership initiative, administered by the Treasury Department, to fund state programs that incentivize private investment in startups across the country.
"All states would receive funding support through this initiative based on population, and states have the flexibility to contract with private entities and customize investment programs that best meet local market conditions. For example, a state might pursue a fund-of-funds strategy or select an independent fund manager through a competitive process to invest in local and regional startups.
"Because of the extreme geographic concentration of venture capital, this legislation was needed before the economic turmoil caused by the COVID-19 pandemic. It's even more important now, for emerging entrepreneur ecosystems will be hit harder than coastal 'Tier 1' regions as capital markets contract and investment activity in promising startups declines. The New Business Preservation Act would be good for Tennessee as a pro-business, pro-innovation approach to sustainable economic development," Cromwell concluded. Note: Cromwell's firm has served in an advisory role for the CAE.
VNC's periodic research on this and many similar initiatives makes clear that while each such proposal faces a tough slog under any circumstances, these programs can also have extraordinary impact. Obviously, it's up to each state to make the most of such opportunities.
Four years into the INCITE program's life, VNC reported that the new fund had, to that point, been instrumental in 86 capital transactions for at least 42 companies, and that INCITE-funded companies raised an aggregate $156.8MM.
There was other leverage in the 2011 Treasury disbursement: For example, the Haslam Administration folded the nearly $30MM contribution from Treasury into a new, $50MM economic innovation program for Tennessee.
The ripples went farther. For example, several years later, proceeds from administering the Treasury portion of the INCITE co-investment fund led to funding a $1.7MM IMPACT Fund I within Launch Tennessee (TTDC).
Topping it all off: The separate TNInvestco capital formation program -- spawned by bipartisan legislation in the General Assembly in 2009, becoming operational in 2010 -- put roughly $140MM in dry powder for investment into the hands of 10 new venture capital funds that had been formed for that purpose.
The convergence of those innovations was a major factor in raising Tennessee's entrepreneurial profile, nationally, during roughly 2010-2016.
But, by 2017, all these initiatives were fading and the pace of progress on entrepreneurship and technology commercialization were again in doubt, as we reported at the time.
Now, in 2020, a range of pandemic, economic and social crises may make for a perfect storm of stymied progress. Related LaunchTN coverge here.
Post script: One Mid-TN startup, Vibronyx, is already examining the potential capital program. See today's story here. VNC

. last edited 1730 9 June 2020
---