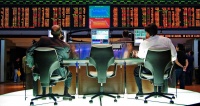 FINANCIAL Technology startups in the Mid-South could get a boost, if enthusiasm for a new accelerator initiative in Nashville translates into action.
Prompted by recent participation of several Tennessee startups in FinTech accelerators in St. Louis, Charlotte and New York, VNC checked-in with some well-placed executives, to see whether or not they see an opportunity to create a FinTech acceleration program in Tennessee, which currently has none.
Reactions from that group were universally positive, while varying in particulars.
If early talk becomes traction, local FinTech advocates could seek to create a program at the Nashville Entrepreneur Center or other venue; or, to forge an alliance between between local FinTech influentials and an existing accelerator.
Although no one ruled-out creating a freestanding Nashville FinTech accelerator, the St. Louis-based SixThirty FinTech accelerator was cited by several respondents as a likely partner, all of whom cited St. Louis' robust community of FinTech investors and advisors, as well as its financial institutions with long histories.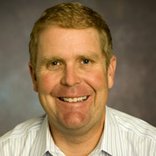 Joe Maxwell
Local serial FinTech entrepreneur Joe Maxwell, who founded and sold startups Investment Scorecard and Shareholder Insite, was emphatic in supporting the idea of such collaboration.
Maxwell told VNC that he believes Nashville should definitely pursue the matter, adding that SixThirty is already well known in Nashville.
For more executive comments on this matter, please see the accompanying article, published here.
David Benskin
SixThirty has already inducted two Nashville FinTech startups. In 2013, the accelerator accepted wealth-management platform Wealth Access, led by David Benskin.
Benskin said his investors, in addition to those associated with SixThirty, include Joe Maxwell; Black Diamond Performance Reporting (a unit of San Francisco-based Advent Software); and, Council & Enhanced Tennessee Fund, a Nashville-based TNInvestco affiliated with Council Capital.
Benskin, 38, told VNC he's spending a lot of time in St. Louis developing business and expects his presence to grow there, while maintaining his Nashville headquarters. His total workforce is likely to total 20 by the end of 1Q15, said Benskin. He's been dubbed one of "Ten to Watch in 2015" by WealthManagement.com; and, his firm was given a "One to Watch" nod alongside a separate list of "50 Best" FinTech innovators, by Australia-based analysts.
Benskin said, too, that while St. Louis has a very robust financial-services community, Nashvillians should keep in mind the the "culture of entrepreneurship" that has been cultivated here in recent years in Healthcare and other sectors can energize virtually any industry, helping to create conditions for success.
In addition, SixThirty's current cohort includes Nashville equity research and analytics provider New Constructs, led by David Trainer. Trainer's comments are in the accompanying article.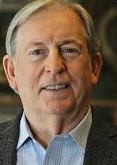 Hal Gentry
During a VNC interview, SixThirty Managing Director Hal Gentry welcomed discussion of existing or potentially expanded ties between SixThirty and Nashville.
"We would be very interested in discussing partnership with Nashville," said Gentry, when asked about the notion of a Nashville program that might be affiliated with SixThirty in some manner.
Less than 18 months ago, Gentry became co-founder of SixThirty with Jim McKelvey. Six years ago, McKelvey co-founded San Francisco-based Square, the merchant aggregator and mobile-payments company. SixThirty also has strong backing from the St. Louis Regional Chamber and VC Cultivation Capital, in which McKelvey is a general partner.
St. Louis' financial sector not only hosts the Federal Reserve Bank of St. Louis, but also the headquarters of Wells Fargo Advisors, Scottrade, Edward Jones and other entrants. The city is home to nine Fortune 500 companies and nine others that are in the Fortune 1000, as well as scores of companies in the INC 5000.
Meanwhile, other U.S. and international accelerators are attracting Tennessee companies.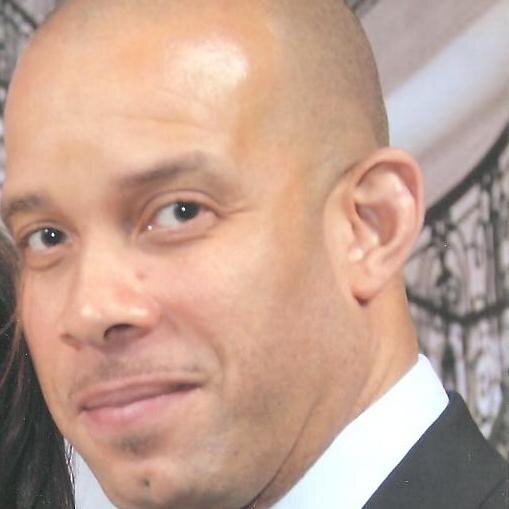 Doug Speight
Doug Speight, founder of Oak Ridge-based Cathedral Leasing, which is creating a platform to support leasing of manufacturing equipment, will in March enter the Queen City (QC) FinTech accelerator program at Packard Place, in Charlotte.
In 2012, Franklin-based, cognitive-computing-focused Digital Reasoning Systems (DRS) took a slot in the FinTech Innovation Lab, in New York City. DRS recently announced completion of a $24MM Series C round that included affiliates of Goldman Sachs and Credit Suisse., as well as Angels and affiliates of Nashville Capital Network, including the TNInvestco Tennessee Angel Fund. And, since 2012 the DRS board of directors has included Cristobal Conde, who is executive in residence of the Innovation Lab and an advisor to TPG Capital.
More recently, though already growing and profitable, Nashville-based Capital Confirmation opted to headquarter its two London executives in the Level39 FinTech accelerator in that fabled financial center.
Michael Burcham
Asked early-on in preparations for this story for his comment on the option of a native Nashville accelerator, per se, Entrepreneur Center CEO Michael Burcham (at left) responded: "The concept of creating an accelerator has been talked about, several times. There are certainly a number of start ups interested in the space. The two bigger question is are these: first which large companies here would be the first customers. Second which investors would step up to provide Seed capital and fund an angel round. If those two issues can be solved it could certainly do well. Otherwise likely not."
Vic Gatto, who is chairman of Jumpstart Foundry and co-founder with Burcham of the Selous Venture Society (an Angel group) said that he likes the FinTech idea. He added that while Jumpstart has recently narrowed its focus to Healthcare investments, as a practical matter Jumpstart could provide turnkey operational support to another accelerator program, much as it already does under contract with the Entrepreneur Center.
In Nashville, "legacy" sectors that may have once been more salient in the collective conscience of Nashvillians, have since the DotCom bubble (1997-2000) been somewhat upstaged by the city's current anchors -- principally Healthcare, Government, Music/Media and Education -- and by the diffuse impact of the Internet and data analytics, which have spawned diverse e-commerce, social media and mobile-app plays. VNC research suggests that FinTech, Manufacturing, K-Life Education technology and Publishing are among Nashville sectors that may be due fresh investor attention as the digital disaggregation and disruption of basic industries continues.
The Nashville area has certainly had FinTech and related startups, though few seemed to have ended as felicitously as Joe Maxwell's. (Here, we're setting aside booming activity in very relevant healthcare revenue-cycle, healthcare payments, health records and related Tech segments, though there are Healthcare-related comments in the accompanying story.)
Local FinTech plays have over the years included, in addition to those named in today's interrelated stories: Comdata, Edo Interactive, Link2Gov, FISI-Madison, Charge Payment (i3 Verticals, Greg Daily), PMT Services, ProfitPoint, iPayment, FrontStream, Goldleaf Technologies (formerly Private Business), Clear Payments, ProAccura (Group Data Services) and Check Velocity. Many others touch upon FinTech, as in the case of Cybera, which provides dedicated networks. And, numerous financial institutions, insurance companies, accounting firms and others have significant technology presences in Middle Tennessee, including Bank of New York Mellon, Deloitte and Jackson National Life, to name a few.

As has happened more than once to Nashville-area startups, Comdata was recently acquired in a $3.45BN transaction by Atlanta-based FleetCor Technologies, putting the fate of its Tennessee offices and its 1,300 employees at risk.

Morever, in addition to companies named elsewhere in these stories, other FinTech startups are emerging. For example, DataFi offers a platform supporting risk-management for residential construction lending.
Resources: The global Web is absolutely bursting with information about FinTech. For those who need to catch-up with the global US and FinTech boom, we suggest requesting a free no-hassle copy of the latest CB Insights FinTech trends summary here.
Another robust summary of such trends, as viewed from New York City, is available in this Accenture-sponsored report. And, two advisor-investors with involvement in LendingClub and other FinTechs created this presentation on the sector, about a year ago -- ahead of LendingClub's resounding ~$1BN IPO.

And, though they seemed to have just missed recently launched Wells Fargo Startup Accelerator (SFO), BankInnovation offers a list of prominent FinTech venues here.

Lastly, among a myriad of other sources, we note a breezy FinTech summary from HuffingtonPost; and, we make bold to suggest that even monitoring Twitter #fintech can be interesting. VNC


---