REMEDICHAIN LLC, a tech startup headquartered close to the Memphis Medical District, plays a pivotal role in a closely watched pharmaceutical supply-chain safety and security pilot project that was recently sanctioned by the U.S. Food and Drug Administration.
Though not yet a year old, Remedichain is arguably the most tech-forward asset in the portfolio of Co-Founder and CEO Phil Baker PharmD, a 43-year-old homegrown venture designer and health-oriented social-impact entrepreneur now leading several new businesses.
Baker told Venture Nashville that Remedichain recently joined with industry allies to form a consortium that has been invited by the FDA into a voluntary program that the Feds hope will encourage piloting of innovative technologies and processes for tracing, verifying and transferring pharmaceuticals, to help ensure that suspect and illegitimate products do not enter the U.S. supply chain.
Baker said blockchain distributed ledger technology (DLT) is of great interest to the FDA and is a key ingredient in the consortium's proposal to help needy patients properly obtain access to donated medications that might otherwise go to waste or abuse.
CTO Jason Fisher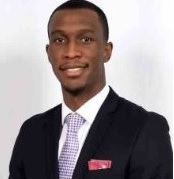 Jide Anyigbo
The CEO said that development of Remedichain's solution is led by Co-Founder and CTO Jason Fisher, who retains the option of securing outside tech talent from one or more of development firms that have been under consideration. Remedichain functionality is currently being demonstrated via a limited-access testnet platform.
In addition to Baker and Fisher, Remedichain's individual equity holders include: Jide Anyigbo, PharmD, who is co-CEO of nonprofit Good Shepherd Pharmacy (a community pharmacy created by Baker, who is also its co-CEO); Ayilé Arnett, who is also founder of Communiride LLC (which develops digital solutions for transportation); and, two outside advisors: Kevin Clauson, PharmD, an associate professor in the College of Pharmacy at Lipscomb University, in Nashville; and Robert Miller, a New York-based senior consultant with Consensys Health.
Kevin Clauson
PharmD
Lipscomb's Clauson told Venture Nashville that his personal advisory role for Remedichain was finalized some time ago, and that Lipscomb University is likely to announce related developments on the part of the institution, in coming weeks. Update May 24, 2019: Lipscomb and Good Shepherd announced Lipscomb's founding-node and collaboration partner status in the Remedichain Consortium, press release here.
Good Shepherd Pharmacy is a key participant in the new consortium, which now operates as a voluntary collaborative, rather than as a formal entity. Decisions regarding such issues as the consortium's priorities, governance and funding remain under consideration.

Prior to earning their role in the FDA pilot, Remedichain and Good Shepherd had begun side-by-side operations to provide patients affordable access to donated medications.
Five-year-old Good Shepherd currently serves about 1,000 individual members each month. Direct-pay Good Shepherd members are typically uninsured, and are provided access to medications and clinical pharmacy services including medication therapy management, at or below costs they would otherwise confront.
The now-FDA-aligned consortium's other founding members include: Raleigh-based Rymedi LLC, a technology company serving Pharma, Healthcare and LifeSciences with blockchain, AI, and internet of things (IoT) solutions; Morris Plains, N.J.-based Temptime Corp., a maker of devices for temperature-monitoring for storage and handling of medical products (since February a unit of Zebra Technologies, Nasdaq:ZBRA); Indiana University Health (Indianapolis); and, WakeMed Hospitals and Health (Raleigh).
Remedichain will eventually have a network of at least one participating community pharmacy in each U.S. state, and it will enlist as many of the nation's 130 Colleges of Pharmacy as possible, said the CEO, adding that numerous potential allies have approached Remedichain and Good Shepherd as word has spread through healthcare channels.
Remedichain has signed, but not disclosed the identities of two U.S. universities that have already joined as members of its ecosystem, and Baker said the company is in active discussions with at least eight other institutions.
Baker said the consortium quickly drew international interest, citing as an example serious discussions now underway with the School of Pharmacy at Lebanese American University, in Beirut.
While the FDA program provides no funding for the consortium's pilot efforts, the federal agency's guidance on regulatory and related issues is extraordinarily valuable for consortium members, said the CEO.
Moreover, the FDA's selection and acknowledgement of the consortium represents a degree of validation for the consortium, as well as a boost for efforts by Good Shepherd and Remedichain to attract donations of medications for recycling that might otherwise go to waste, said Baker.
The consortium's pilot program may also yield innovations that the FDA could adopt by 2023, as part of the FDA's efforts to improve the nation's federal track-and-trace system for medical products. These and other steps were mandated in the Drug Supply Chain Security Act of 2013.
In addition to leading for-profit Remedichain and co-leading nonprofit Good Shepherd, Baker is co-founder of two other startups.
One of them is ScripRide LLC, a prescription delivery app -- now in private beta, but destined for both iOS, Android -- that is built to complement PioneerRx software for independent pharmacies. It enables community pharmacies to dispatch drivers operating as part of established ride-sharing services to make deliveries on-demand.
Baker said that ScripRide is led by the aforementioned Ayilé Arnett and, in cooperation with Good Shepherd, has already been used to make hundreds of deliveries.
ScripRide equity is held by the same six people identified above as the current owners of Remedichain. The company's website is not yet active at ScripRide.com.
Baker said he believes ScripRide's competitive sector advantages include its ease of use alongside PioneerRx, and, the fact that ScriptRide's access to blockchain distributed ledger technology helps ensure that medications go to the correct patients.
Asked about ScripRide competitors, Baker acknowledged Nashville-based ScriptDrop (which recently announced a partnership with PDX Inc.); and, Dallas-Ft. Worth-based CourMed. ScriptDrop is led by Co-Founder and CEO Nicholas Potts, who deferred an interview for a later time. VNC research indicates ScriptDrop has thus far raised more than $5MM.
The fourth venture created by Baker is AERA RX LLC, which was registered in Tennessee five weeks ago to provide pharmacy benefits for self-insured employers with five or more employees.
Baker's co-founders in AERA RX are CEO Stuart Lackey, formerly CEO of the Nashville-based Solaster healthIT blockchain startup; and, the aforementioned Jide Anyigbo. The company's website is not yet active at AERARX.co
AERA RX offers transparent pricing, without copays, and will employ the ScripRide app in the same manner a pharmacy would. Baker said AERA RX's first employer customer has a 1,500-person workforce and is averaging 40% savings on each prescription filled.
He projects AERA RX earning $1.8MM and attaining profitability within the next 12 months. "AERA" is an archaic word for "era."
Baker said that he and his co-founders are likely to pursue raising outside capital for both ScripRide and AERA RX, and he has had some related informal conversations in recent months.
Baker noted that the novel payment model for employer-based wellness and pharmacy services programs that is at the heart of the AERA RX collaboration with Good Shepherd and other community pharmacies has attracted the attention of the Community Pharmacy Foundation (Chicago), which recently provided a grant to help underwrite a study of the model.
Among other outcomes of the study now underway, findings could enable the College of Pharmacy of the University of Tennessee Health Science Center at Memphis to develop a toolkit to enable others to scale fee-based contract offerings of pharmacy dispensing and medication therapy management services.
The study is being conducted by Nashville-based Kenneth Hohmeier, PharmD RPh, who is an associate professor of clinical pharmacy and translational science and UTHSC's director of community affairs; and, Justin Gatwood PhD, a UTHSC assistant professor.
Asked about advisors, Baker said that across his portfolio he relies for legal services on attorney Kristen Johns of Waller Lansden, in Nashville. (Johns is also president of TokenizeTN, a 501c6 that focuses on innovation, distributed ledger technologies and related matters, and which counts Remedichain among its members. Related coverage here.)
For accounting, Baker relies on Jason Martin CPA, managing partner of the newly opened Memphis office of Chattanooga-based Henderson Hutcherson McCullough. His banking was originally with Metropolitan Bank, which has since been acquired by Renasant.
Baker noted that during the FDA pilot, the consortium is also to receive advisory services from staff of the Center for Supply Chain Studies (Newton, Pa.) and from the Global Health Policy Institute (San Diego).
In 2017, then-Gov. Bill Haslam signed into law legislation that Baker helped shape during the Tennessee General Assembly session that year.
Then, in 2018 Baker assisted the Tennessee Board of Pharmacy, which wrote the rules required for drug donation repositories and related matters.
Earlier in his pharmacy career, Baker founded and chaired CharityPharmacy.org, a not-for-profit effort created to serve roughly 150 community pharmacies in the U.S. However, he stepped down from that post eight months ago, in order to focus more intently on Remedichain and his other responsibilities.
Baker began creating Good Shepherd Pharmacy in 2013, secured IRS nonprofit status in 2014 and in 2015 was accorded the first of several grants from The Assisi Foundation of Memphis Inc.; and, separately, a sponsor provided a rent-free workspace within Hickory Ridge Mall. (The Assisi Foundation was created after the sale of St. Francis Hospital to Nashville-based LifePoint Health, later acquired by PE Apollo Global Management.)
Baker said that while Good Shepherd generated north of $400K in services revenue in both 2017 and 2018, it is not yet self-sustaining. Yet, timely grants from Assisi and others have enabled it to cover the 25% of its overhead that isn't supported by member fees and to begin to upgrade and automate key business processes.
He said financial pressure from Good Shepherd operating expenses was a major impetus that led him and his colleagues to launch the new entrepreneurial ventures reported in this article.
Baker earned his Doctor of Pharmacy (PharmD) at the University of Tennessee Health Science Center, in 2005, after pursuing undergraduate pre-Pharmacy studies at Middle Tennessee State University. From 2005-2015, he served in pharmacy management at Baptist Memorial Health Care and with Kroger Pharmacy, both in the Memphis area.
From 1993-2001, following basic training at Parris Island, S.C., then-Lance Corporal Baker served as an air traffic controller in the U.S. Marine Corps Reserve, assigned to a U.S. Navy installation in Shelby County.
His father was a career U.S. Marine, which led to Baker's having lived much of his childhood in Japan. His home of record has been in Shelby County since his freshman year of high school.
He and his wife and their four children reside in Millington in Shelby County. VNC
. last edited 1726 6 Aug 2019
---