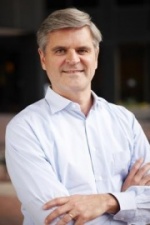 ENTREPRENEUR STEVE CASE may well have left some revolutionary embers smoldering in Tennessee.
But, it's too early to tell whether his recent Rise of the Rest (ROR) campaign stop in Nashville actually lit a fire under local entrepreneurs and their allies.
Case, of course, is the 55-year-old co-founder and former chief of AOL; co-founder of the Revolution seed- and venture-capital firm; co-founder of Up Global (which works within startup ecosystems internationally); chairman of the philanthropic Case Foundation; and, a director of nonprofit Accelerate Brain Cancer Cure (ABCC), among other venture, policy-shaping and philanthropic undertakings.
Local startup founders, investors, advisors and others basked in the ROR spotlight two weeks ago, joining citizens of Detroit, Cincinnati and Pittsburgh as focal-points for Case's ROR whistlestops.
It remains to be seen, however, to what extent local entrepreneurs and their backers will heed Case's warnings about the need for national policymakers to know Tennesseans' views on major innovation and competitiveness issues.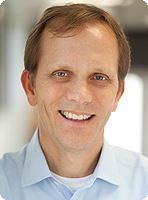 John Ingram
John Ingram, the entrepreneurially oriented chairman of Ingram Industries and Ingram Content Group's CEO, asked a related question of Case during one ROR session in the Bass Berry & Sims conference center downtown.
Ingram told Case said that notwithstanding Nashvillians' energy, optimism and strong "heads-down" entrepreneurism, few locals claim to know how to "disrupt politics" in a way that improves the nation's economy, innovation and competitiveness.
Case replied that he believes there's more to be gained by focusing on "formulation of policy," rather than on politics, per se. He pointed to the need for action yet this year on immigration reform, in particular, adding "There is no more important issue, I think, in the nation right now." 
► See accompanying VNC story today here on local venture-policy interests.
Case stressed several times during his stay in Music City that the nation must "double-down" on entrepreneurship as a key source of innovation, if it is to retain its global leadership role. Americans' entrepreneurial edge is not "locked-in" by the nation's cultural DNA, he said, and the global spread of entrepreneurship puts the U.S. at risk of losing entire sectors of its economy.
Case several times urged Nashvillians not to risk squandering the city's bright prospects in healthcare and other sectors by becoming complacent.
Nashville, Case said, has advantages in its concentration of healthcare companies, and in its long history as a city focused on making products and delivering services -- labors not often associated with Silicon Valley. The rise of the "Internet of Things" (IoT) further enhances Nashville's opportunities, he said.
He then warned that, just as automobile-steeped Detroit does not seem to benefit from disruptive innovations from Tesla, Uber and Lyft, Nashville could become equally marginalized in Healthcare innovation. He likened the magnitude of change now underway within the Healthcare sector to that which occurred during the nation's shift from Farm to Factory.
A salient role for Nashville in Healthcare's evolution seems obvious; yet, there must be "some urgency" about pursuing that role, said Case. "It's kinda Nashville's to lose. But, if Nashville doesn't embrace it with gusto, it will lose it."
Nashvillians should not, for example, respond lackadaisically to such things as wearable technologies that connect Healthcare providers with consumers in new ways, said Case. (Related: Up Global is supporting a StartupWeekend event focused on Wearables later this month, details here. Also, Google, creator of Google Glass, has tapped Nashville and its Nashville Entrepreneur Center to serve as a Google for Entrepreneurs Tech Hub campus. And, Google is considering the Nashville market for broadband fiber deployment.)
Instead, amid the explosion of global innovation, Case said Nashville must "make sure Nashville is viewed as a Mecca of startups." Meanwhile, Case-led Up Global expects to participate in more than 100 programs in other nations in 2014, according to recent media reports.
During his Nashville appearances, Case emphasized the need to demonstrate to the nation the importance of American seedbeds beyond Silicon Valley and Boston; the imperative of mobilizing communities to seek federal policy changes that help renew or shore-up the nation's competitiveness; and, the need to get larger companies to become startups' customers and partners.
Case also exhorted executives within large corporations to "get out of your building and get out of your comfort zone," and seek stronger relationship with startups and other actors in their communities. 
Jean Case
Case explained that Nashville caught his attention in recent years in several ways. He noted that his wife, Jean Case, co-founder of the Case Foundation, had returned from an exploratory Nashville visit to tell him of her strong sense of the city's "Smart City" potential (related VNC story here).
Nashville had impressed Case in 2011, when it became the second city in the nation to become an affiliate of Startup America (later merged with StartupWeekend to create Up Global). The creation of offshoot Startup Tennessee, as it was then known, was mainly led by Nashville Entrepreneur Center CEO Michael Burcham, whom Case several times singled-out for praise during his visit.
In addition, Julie Samuels, a long-standing Case ally who is now executive director of the San Francisco-based Engine grassroots advocacy organization, told VNC she had earned her law degree at Vanderbilt University in 2005, and has been aware of Nashville's improving entrepreneurial scene, for some time. Samuels also attended the recent ROR events in Nashville.
Overall, said Case, while avoiding complacency, "Everbody should feel great about Nashville." VNC