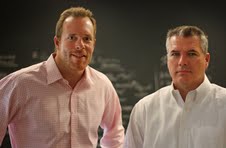 WILL WEAVER, the cofounder, president and CTO of RoundingWell LLC, told Venture Nashville that a decision regarding the form, magnitude and timing of the company's next capital raise is likely to come this autumn, after the team gains more customers for its recently completed care-management workflow-orchestration offering.
Roundingwell has raised roughly $4.5MM since inception in 2011. It now has a team of 12 FTE, including contractors, said Weaver.
Weaver explained that the company, which earned its first commercial revenue in 2013, is now prioritizing support for the "workload side" of healthcare operations.
It has signed three workflow-orchestration clients for use of its "version 2.0" of its SaaS platform, which has been refactored, refocused and made more scalable during the past 18 months.
This represents a firm shift during the past 18 months from its previous emphasis on the patient-engagement role of its "1.0" SaaS offering, which was aimed at reducing rates of hospital patient readmissions.
RoundingWell essentially planted the flag for its "version 2.0" technology by recently announcing that its platform had been adapted for integration with the healthIT system of Vanderbilt Health Affiliated Network LLC (VHAN).
Although intensely product-focused in recent years, Weaver said the RoundingWell team is now "leaning into" the work of ensuring strong 2.0 integrations and customer experience, while learning more about customer usage patterns and requirements. That knowledge will strengthen customer ties and inform the company's business development efforts.
Weaver said he projects that by the time the company has onboarded a half-dozen or so clients for the new platform, the owners can make a decision regarding whether or not to pursue a capital raise.
Beyond that, he projects the company could have at least a dozen clients within 12 months. With its revamped platform now operational, the emphasis in the next six months will be sales, marketing and some engineering. The team will pay particular attention to patterns of customer concentration, which can help prioritize sales efforts, as well as avert over-dependency in certain market segments.
According to its website, its SaaS pricing is now $99 per clinician monthly, with optional add-ons for analytics data services, digital transmission of patient forms, and data integrations. It can stand-up workflows in multiple use cases here. Related info here.
Weaver said, "Assuming a healthy revenue stream by Q3 that can fuel growth independently, we're going to have to determine what's the most sensible step where capital raise is concerned. We're going to be adding engineering resources on a rolling basis but also believe it's time to re-invest potentially significantly in the sales, marketing, and operations functions. If we're early to the 'workflow orchestration' space, we want to maximize our ability to leverage our positioning. Weighing the pros and cons of all options is a focus of ours as Q2 gets going - and will be increasingly a priority."
If recruiting more capital is greenlighted this year, the company is likely to rely on a highly experienced outside advisor to guide the raise, in a priced Angel or Series A round. All its options are likely to be clear this fall, he said.
In its earlier days, the company spoke to both care management and patient engagement. Weaver told VNC there obviously remains enthusiasm in the healthcare market for exploring patient engagement, and many prospective patient-engagement adopters have not experienced the readmission results they hope for.
However, Weaver said RoundingWell found that -- when it comes to the actual technology spend -- many health organizations seem to be assigning higher priority to improving workflows and providing event-related data and other information for care teams, particularly teams that operate across clinically integrated networks (CIN), such as VHAN.
Either way, RoundingWell's care-management-weighted platform can, at customer option, be extended to provide some support for patient-engagement.
Asked about the impact of COVID19, Weaver said the coronavirus pandemic seems to have made continued improvement of care management an imperative, particularly across networks.
Viewed in that context, the company's recent agreement with Vanderbilt easily qualifies VHAN as a "marquee" client for RoundingWell.
After all, RoundingWell is now working within the VHAN network of more than 6,100 providers, more than 60 hospitals, at least 110 post-acute care facilities, 14 health systems, nearly 1,400 primary care providers, and hundreds of physician practices and clinics.
It's also worth noting that the VHAN ecosystem operates under the watchful eyes of the VHAN board of directors, led by Chairman C. Wright Pinson, MD MBA. Pinson is also CEO of the Vanderbilt Health System and deputy CEO of Vanderbilt University Medical Center.
The VHAN board of directors is comprised of executive and clinical representatives of VHAN affiliates. VHAN's management team, led by Executive Director David Posch MS, is here.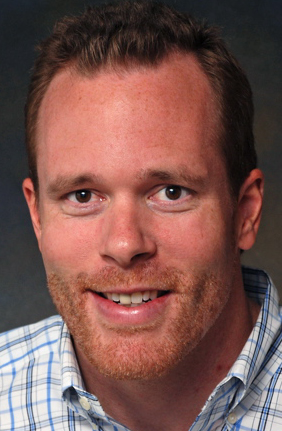 Will Weaver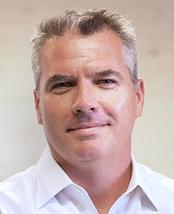 John Smithwick
Weaver, now 49, co-founded RoundingWell with CEO John Smithwick, 50. VP-Product Mark Ott has been aboard nearly as long as the founders.

Weaver told VNC that, as the company's CTO, he pursues platform development with a solid team, including Senior Frontend Engineer Paul Falgout and Senior Software Engineers Dan Horrigan and Woody Gilk.
Kim Hatcher Mansour, who was inhouse as director of software development during RoundingWell's code refactoring, now supports the firm under contract.
RoundingWell's advisory board includes three members, all of whom are also investors in RoundingWell, and all based in the Nashville area:
► James H. "Jim" Cheek III JD LLM, member, Bass Berry & Sims PLC, has practiced law more than 40 years and is very prominent in domains including corporate governance, M&A, PE transactions and securities offerings. For eight years, his duties included leading a Bass Berry team as a regulatory auditor of the New York Stock Exchange.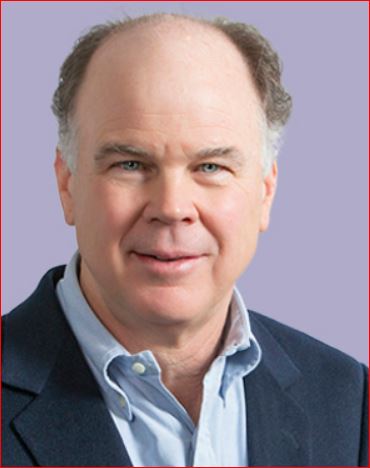 Tom Curtis
► G. T. "Tom" Curtis MBA is a managing director and wealth advisor within Nashville offices of Charlotte, N.C.-based Truist Bank (NYSE:TFC, Trust Financial Corporation, successor to SunTrust). He was long associated with Diversified Trust and the former J.C. Bradford & Co. Curtis is also a member of the board of Nashville-based Synchronous Health, which is allied with Adventist Health. VNC notes that Truist Capital & Advisory Solutions advises and supports on equity offerings, capital structure and related. Truist Ventures displays a portfolio of banking and fintech companies. Three days ago, Truist Community Capital announced closing a $22MM investment in nonprofit Mercy Care (Atlanta).

► Jay Graves is the Nashville-based chief operating officer of Blueprint Inc., a publishing, marketing and data enterprise founded by his wife, Liza Graves, and which include the StyleBlueprint publication and other lines. Years ago, Graves was CEO of Hobby Lobby (radio-controlled aircraft) and, among other data-centric roles, an executive with Arkansas-based Acxiom, which acquired SmartDM, which Graves cofounded. VNC's earlier Graves coverage here.
Weaver said RoundingWell's legal counsel are attorneys with Bradley Arant Boult Cummings; its accounting is with Kraft & Co.; and, the company banks with Pinnacle.
Addressing sector competition, Weaver said that while there are many enterprise workflow automation offerings, there are relatively few focused on the needs of care-management teams. He said that RoundingWell 2.0 thus far confronts no single peer in the marketplace on a regular basis.
He noted the entrance of Virsys12, a Nashville-based, healthcare-focused Salesforce AppExchange Partner that was also founded in 2011. He added that he considers Salesforce, itself, inherently a competitor.
Brief VNC research suggests Salesforce CRM emphasizes patient-engagement or payer member management and requires customization for healthcare clients. Weaver said RoundingWell is actively discussing its care management offering with health plans and other payers, as well.
Another local entrant, 4-year-old Bridge Connector (The Bridge CR LLC), had, according to Crunchbase, raised more than $45MM in capital from Axioma Ventures and others, and had made two acquisitions prior to its recent filing via a Florida circuit court, regarding solvency matters. One company that Bridge Connector bought -- Nashville-based Zaghop, a Salesforce-aligned agency -- recently announced plans to spin back into business on its own, led by Jonathan James.
Though exit options for RoundingWell are varied, Weaver told VNC that a sale to a strategic seems most likely, at this point.
He noted that if RoundingWell's journey seems likely to end in the arms of a strategic -- rather than in, say, a sale to a PE firm -- RoundingWell might feel less need to "go big" on capital raises in the next few years, but would continue building value attractive to some bidders.
Weaver, of course, has been down the strategic aisle before.
He is well known locally for having co-founded, chaired and successfully exited a Nashville marcom email startup known as Emma, which he created with Clint Smith.
The founders' exit from Emma in 2017, on undisclosed terms, was via sale to a strategic, Australia-born Campaign Monitor, the U.S. headquarters of which is now Nashville.
Long backed by PE Insight Partners and later allied with Salesforce, Campaign Monitor was founded in Sydney, in 2004. It acquired Emma in the course of a six-target series of M&A transactions, executed over a five-year period. More on CM Group here and here.
Weaver explained that after exiting Emma, he scanned the environment for opportunities to use technology to solve significant problems. He said that at every step he remained intent on founding another venture.
He said he considered Music a natural option for a Nashville startup, but he viewed the Healthcare sector as representing the biggest opportunity for tech startups in this region, especially since Healthcare is being driven forward in waves of transformation.
Weaver earned his BFA at The University of the South, often known as Sewanee, the name of the town in which it is located. His LinkedIn is here.
Prior to forming Emma (originally Cold Feet Creative), Weaver was director of product development for SmallBusiness.com and web manager for Hammock Publishing, both controlled then and now by Rex Hammock.
Weaver and his wife reside in Davidson County. They have two adult sons.
Asked whether or not he currently has personal investments in any other startups, Weaver said he remains open-minded about such opportunities, but finds that his "room for and hunger for investment" are now solely for RoundingWell.
Link to all Venture Nashville coverage of Roundingwell, here. VNC
. last edited 1126 10 May 2021
---