SATCHEL HEALTH, the Nashville post-acute care telemedicine startup, is likely to pursue a $5MM-$10MM Series A raise in early 2017, said Co-founder and CEO Ryan Macy.
The two-year-old company now has 14 employees and expects to occupy new quarters on the L&C Tower's 20th Floor on January 5, Macy told Venture Nashville. The company's currently in the Industrious building, at the Gulch.
Satchel provides a telemedicine and analytics platform for remote monitoring, diagnosis, treatment and quality assessment in the post-acute care setting. Using Satchel equipment in the care setting, on-site caregivers can quickly activate real-time physician-patient engagement, alerts and emergency responses.
Two months ago, Satchel announced completion of a $1MM raise led by the NueCura Partners healthcare Angel group here. In total, Satchel has raised over $2MM using the "safe" security ("simple agreement for future equity").
That factor, plus what Macy describes as substantial market interest, means the company "can be a little picky about when and for what we raise capital."
Macy said the company is likely to complete its Series A in 2Q17. The team has made no commitment to an investment banker for that round, and remain open to banker discussions.
"I haven't seen a whole lot of healthIT success stories out of Nashville, and our goal is to be the largest and most successful healthIT exit from Nashville," said Macy.
"I actually purposefully wanted to start a healthIT company in Nashville, because Nashville has doers and leaders, and the markets that I want to serve are within a 250-mile radius of the city," he continued. Nashville, of course, is the virtual capital of the nation's for-profit hospital sector and Louisville, not far away up the Interstate, is home a growing number of full-spectrum post-acute, payer and senior care enterprises.
Nashville's healthcare services concentration means that entrepreneurs can meet key people, get referrals -- provided you demonstrate you know what you're doing and show you are prepared to take a referer's advice -- and then get commitments from pilot users, he added.
Macy acknowledged he confronts questions about possible challenges associated with selling the Satchel platform into the relatively low-margin post-acute (think skilled nursing facility) segment of the healthcare delivery system.
Yet, he said he he believes Satchel's progress shows that innovation can be driven at any point in the nation's healthcare delivery continuum.
Macy said Satchel's primary comparables are both based in the New York City area: Call9, a 2015 Y Combinator grad that raised a $10MM Series A a year ago; and, TripleCare (eSNF LLC), said Macy.

Proceeds from the Series A will help ensure ever-tighter market fit and propel operations and revenue growth into larger geo-markets, while funding additional features in response to market demand. Expansion rather than positive EBITDA is the goal, for now, he said.
Worth noting: NueCura Partners, led by Don Lazas, MD, was formed in 2013 and began investing 1Q15. It has announced five new investments in 2016, and VNC research indicates at least two additional deals are close to consummation. As of the end of October, NueCura had deployed $1.65MM capital this year, with an average deal size of $325K. It's also made a follow-on investment this year. Overall in 2015-16, NueCura deployed $3.39MM capital for a total 10 companies, with average deal size $340K. NueCura has not, to our knowledge, ruled-out the option of eventually standing-up a fund. Related coverage.
In addition to Macy, Satchel's co-founders and equity holders are: Sanat Dixit, MD, MBA, who also is a neurological surgeon; Chief Technology Officer Jay Politzer; and, Patrick Cason, director of engagement. Macy's LinkedIn is here. In addition to Nuecura, its investors include Tristar Health Partners and Jumpstart Foundry.
Satchel's outside advisors include accountant Drew Hart of Inflammo; attorneys with Clark Business and Health Law; Aaron Sanders Law for intellectual property; and, attorneys with Baker Donelson Bearman Caldwell & Berkowitz. Yvonne Sullivan, an entrepreneur in residence at the Nashville Entrepreneur Center, has also advised the company.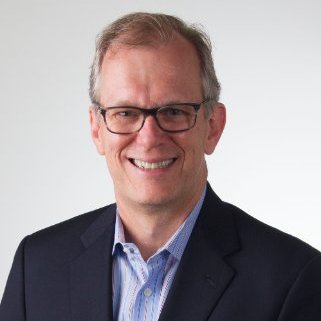 Chairman Joe Ivey
Its board of directors is led by Chairman Joe Ivey, who is executive director of the Lipscomb University Center for Entrepreneurship; Christopher Rand, co-founder and managing partner of Tri-Star Health Partners; Doug Ghertner, EVP and president of engagement solutions at Change Healthcare (fka Emdeon); and Curt Thorne, former CEO of MedSolutions.
Macy, 26, is a Tampa native. He and his wife have two toddlers and reside in East Nashville.
By the nature of its work, Satchel works with numerous vendors of tools and devices, including 3M for diagnostic devices, Nonin for oximeters, Thinklab digital stethoscopes, Firefly Global scopes and Murfreesboro-based Enovate Medical carts.
Satchel Health was formerly known as Octovis, which originally employed Google Glass technology to assist physicians in accessing records and images in the clinical setting. Google backed-off Glass piloting in early 2015, but has since signaled that development of a ubiquitous computing wearables may still be underway.
Erstwhile Octovis Co-founder and COO Chuck Bryant is now partnered with podcast Clark Buckner in Relationary Marketing, which promotes podcasts, according to his Linkedin. VNC


.
---