Updated 12 Sept. 2018: i-banker Silvermark announced it was exclusive advisor to Tennessee Oncology, which joined New York Cancer & Blood Specialists and West Cancer Center to partner with General Atlantic, with tech support from Flatiron Health, to launch OneOncology, a patient-centered community oncology play. GA committed $200MM equity capital for launch and growth. Release here.-Ed.
SILVERMARK PARTNERS, the M&A-oriented Nashville investment-banking firm previously known as Extension Advisors, has added Jack Harrington as partner.
Harrington, 44, recently joined SilverMark Founding Partner Will Fitzgibbon and Partner Kirk Lundblade in the recently rebranded boutique. The nine-year-old firm is a licensed broker/dealer.
SilverMark is "actively involved" in a half-dozen assignments, currently; and, in 2012 it closed three healthcare transactions (two in services, one in information technology) and one non-healthcare transaction, Fitzgibbon told VNC.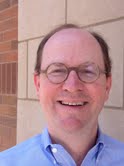 Will Fitzgibbon
The firm's focus is on advisory services for mergers and acquisitions, with less emphasis on raising capital, he confirmed. It's focused on healthcare, technology, business services and manufacturing sectors, according to its press release.
Its more recent assignments include advisory roles in HealthStream's acquisition of Sy.Med Development (credentialing software); Brentwood-based CredenceHealth's sale to ACX/Xerox; Harvard Custom Manufacturing's sale to Labinal (Safran); Double E's sale to manufacturer Parco; and AmSurg's acquisition of National Surgical Care. VNC research also turned-up earlier transactions associated with Pomeroy IT and OnFocus Healthcare.
Prior to joining SilverMark, Harrington, who holds the Chartered Financial Analyst (CFA) distinction, spent a combined 18 years with Brentwood Capital Advisors (BCA) and Nelson Capital Corp., a merchant-banking firm. Over the years, he has served on the boards of such companies as HealthStream (as an observer) and Franklin-based InfoPartners (now owned by Santa Rosa Consulting).
Harrington said he and Fitzgibbon have known each other as competitors, collaborators and friends for nearly 25 years. Harrington was earlier with Accenture, in an information-technology advisory role. He earned his MBA at Vanderbilt University's Owen Graduate School of Management in 1995, and his bachelor's mathematics and economics in 1991, according to Linkedin. His hometown is Owensboro, Ky.
Fitzgibbon created his firm in 2004 as Extension Advisors, after operating a while as Fitzgibbon & Associates. Before setting-out on his own, he served more than three years as a managing director at Jefferies and served 1990-2000 at J.C. Bradford, where he was a partner. Bradford sold to Paine Webber in 2010. Living members of the Bradford diaspora number in the hundreds.

Kirk Lundblade
Dallas-based Lundblade, a 51-year-old Texan, joined Fitzgibbon six years ago, the founder confirmed. Fitzgibbon and Lundblade had overlapping stints at J.C. Bradford, prior to Lundblade moving to a managing director slot at Bear Stearns, where he spent five years. Lundblade earned his MBA at Stanford University and holds a bachelor's in finance from Southern Methodist University.
Though like-minded competing boutiques and full-service investment-banking and advisory firms dot the Nashville landscape, each seems naturally differentiated from its peers by their continually evolving blends of passion, perseverance and perspective.
SilverMark's business is typically drawn through trusted referrals via its network of former clients and colleagues, said Fitzgibbon, adding that the partners emphasize continuity and accountability in relationships, as well as a "flexible" cost structure, which they believe allows them to devote needed mindshare to individual clients.
One or more additional partners may be added at SilverMark in the not-so-distant future. Fitzgibbon said the team has had "some conversations" with potential partners and will be "opportunistic" in bringing aboard highly qualified pro's who fit its culture. It is not looking for men and women with "sharp elbows," he added. The firm expects to announce hiring a senior analyst, by mid-summer.
Asked about its own professional-services providers, Fitzgibbon said the firm relies on a number of law firms and banks, which he declined to identify. Its accountants are Frasier Dean & Howard and its website (quietly launched yesterday) was developed by Cabedge Design, a subsidiary of Nashville-based Atiba Holdings.
Fitzgibbon, who is originally from Houston, earned his bachelor's in mathematics and history at Vanderbilt in 1990, and earlier attended St. Johns School. His Linkedin is here.
SilverMark Partners LLC recently relocated to Two American Center (3102 West End, suite 150, 37203) from its former Hill Center offices in Green Hills. VNC