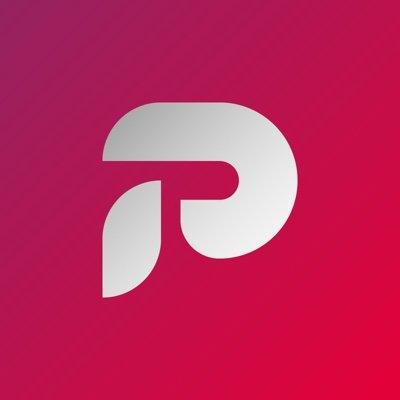 Updated: Today, April 14, 2023, Starboard announced its acquisition of Parler (Parelement Technologies) press release here. Ryan Coyne is CEO of Starboard (fka Olympic Media). On Dec. 1, 2022, Parler tweeted (here) that the parties had agreed during the previous month to end the Parler sale process. The In October, the parties said they had reached an agreement in principle for the company's sale to Ye, fka Kanye West, release here. A month before that Ye announcement, Founder George Farmer announced completion of a Series B raise and the restructuring of the company as Parlement Technologies, as well as a tech acquisition, release here.-Editor
PARLER INC., a Nashville-based social-media platform that currently draws mainly conservative users, yesterday dropped an SEC filing on completion of a $22.2MM equity capital raise, with 10 shareholders aboard.
Coincidentally, the Parler filing comes close-on-the heels of Venture Nashville's report here of the pending revival of iCitizen, an analogous social-media platform that has the backing of a prominent Nashville investor.
In addition, we recently learned that Irvine, Calif.-based entrepreneur Jeff Brain is actively considering locating his social-media platform -- CloutHub -- in either Nashville or in midstate Florida, and is raising Seed capital. Clouthub completed its beta and entered the market a couple months ago.
It was roughly 90 days ago that Parler's 30-something CEO, George Farmer, who hails from the U.K., announced moving Parler's principal offices from Nevada to Nashville. More recently, state records online show that Parler Nashville LLC was registered as a Tennessee business.
If, as appears to be the case, she is still involved in privately held Parler, the Nashville relocation decision may have been blessed by Parler founding board member and investor Rebekah Mercer, a prominent backer of former President Donald Trump. Rebekah Mercer is a daughter of Robert Mercer, who Wikipedia entries describe as an American hedge-fund manager and long-range backer of forces favoring the UK's Brexit, as well as a former investor in Cambridge Analytica.
The nearly 4-year-old Parler venture is, inevitably, positioned as delivering a free-speech alternative to such platforms as Facebook and Twitter.
Parler's "Community Guidelines" today state online, in part, that "our mission has always been to offer a social platform in the spirit of the First Amendment to the United States Constitution, one which empowers the individual to think and share freely."
Its website also proclaims that "Parler is built upon a foundation of respect for privacy and personal data, free speech, free markets, and ethical, transparent corporate policy." It also describes its values here.
Whether or not Parler owners give a fig, by the time its latest capital is deployed, it may become clearer whether or not Parler should be accorded white-hat status in the public eye; or, it continues to be perceived in some circles as a haven for people who have a penchant for extremism; for "fighting words" used at digital distance; for parleys laced with prejudices and conspiracy theories; and, for enthusiasm for former President Donald Trump.
Meanwhile, Parler has been rolling-out news, including word of its interest in non-fungible tokens (NFTs) and related technologies, and its support of former First Lady Melania Trump's new web presence here. Parler's Crunchbase page is here.
News of Parler's relocation to Nashville came five months after Parler reestablished its presence in Apple Inc.'s App Store, from which Parler LLC's app had been bounced following the Jan. 6, 2021 riot that exploded among largely pro-Trump protesters at the U.S. Capitol. Related New York Times coverage here. Updated: TechCrunch reported Sept. 2, 2022 that, after complying with Google Play app requirements, Parler is back in the Google Play Store. It is also available for iOS.
Parler's SEC filing this week discloses that compensation associated with the Parler raise includes finders fees totaling $500K, payable to William C.H. Gaynor II, more commonly known as Willie Gaynor. Gaynor's experience includes having served on the Trump presidential transition team. He is also founder of Rock Creek Advisors LLC, a government-relations firm in Washington, D.C.
Parler CEO Farmer is married to Candace Owens Farmer, a conservative American author and thought-leader of Caribbean American heritage. Here's a U.S. Sun squib on the couple. VNC

. last edited 14 April 2022 1346 ct
---