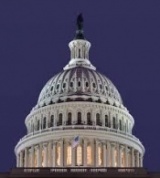 INVESTORS and entrepreneurs in Tennessee might, one again, be stepping-up their public-policy game.
As reported by VNC in an accompanying story today, advocate, entrepreneur and philanthropist Steve Case recently visited Nashville, where he publicly urged Tennesseans to weigh-in on federal policy-making around issues that he and many others see as critical to U.S. innovation, economic growth and stability.
The nation's current annual economic growth, which he pegged at 2%, is not sufficient, said Case. His message: A fast-paced look at policy through the twin lenses of innovation and entrepreneurship could boost the nation and its startups. 
Some advocates have already targeted problems:  "Haphazard implementation" of the federal JOBS Act and crowdfunding restrictions imposed by the Securities and Exchange Commission (SEC) are demoralizing some in the startup sector, according to a posting by Engine, a San Francisco nonprofit that is closely allied with Case. 
Other issues on the Engine agenda include development of talent and broadband infrastructure, Big Data and cybersecurity. Two organizations operate under the Engine umbrella: Engine Advocacy (501c4) and Engine Research Foundation (501c3).
Two for-profit groups of Tennessee Angel investors -- Nashville Capital Network (NCN) and Angel Capital Group (ACG) -- are apparently prepared to weigh-in on related issues.
Chase Perry
NCN Director and Partner Chase Perry told VNC that NCN "supports" a proposed federal Angel Tax Credit Act (S.2497-H.R.4931) sponsored by U.S. Sen. Chris Murphy (D-Connecticut) and co-sponsored by Sen. Brian Schatz (D-Hawaii), and others. The Senate version of the bill was referred in June to the Senate Finance committee. Murphy is also sponsor of S.2498, the HALOS bill, which would amend SEC rules that could preclude startups' seeking investment in pitch sessions and similar open forums. Background here.
Perry said NCN is also onboard the Angel Capital Association's (ACA) call for the Securities and Exchange Commission (SEC) to drop plans to raise the threshold at which would-be Angel investors are deemed accredited investors. The SEC's proposed change would essentially revoke accreditation now held by a sizeable share (percentage estimates vary widely) of U.S. Angels, according to ACA's website. Perry did not say what supportive actions NCN contemplates.
Eric Dobson
ACG CEO Eric Dobson told VNC his group strongly agrees with ACA's position on Angel accreditation. Earlier today, Dobson said an ACG communique to some Members of the Tennessee congressional delegation is being prepared and will "definitely" be delivered, soon. This story will be updated, as warranted.
Dobson also told VNC that "reducing the number of angels in the market at this point in the fragile recovery from the great credit contraction" seems irrational and seems to fly "in the face of the clear intention of Congress and the JOBS Act to open private equity to a broader populace." He's coordinating a response with ACG chapter presidents.
It remains to be seen how much energy Tennessee venture executives are prepared to devote to the policy agenda.
During his visit here June 27, Washington, D.C.-based Case expressed particular "urgency" about U.S. immigration reform, describing it as this summer's most pressing national policy issue. "I am quite confident talented immigrants will go elsewhere" in the absence of U.S. immigration-policy reform, he said.
Other priorities noted by Case during his Nashville visit included include changes in Tax policy (job-creation incentives, repatriation of profits, among other issues); Net Neutrality; further refinement of the Jumpstart our Business Startups (JOBS) Act; and, education (particularly in science, technology, engineering and mathematics fields).
Some say Tennessee's venture-sector stakeholders are not at all inert, they're just quietly selective. Some will mobilize, for example, when talk bubbles-up regarding changing the current advantageous federal tax treatment of "carried interest" earned by those shepherding alternative assets.
Occasionally, too, a tax-credit idea to support hiring for startup entrepreneurs, or somesuch, surfaces in the Tennessee General Assembly and typically sinks without a trace, as happened earlier this year.
Or, every few years, a Tennessee champion will raise the issue of a state Angel Tax Credit, as did the Angel Capital Group in 2011. That low-key effort was led by Jason Denenberg, who is now director of entrepreneurship programs for Tennessee Technology Development Corporation, dba LaunchTN.
Caution is understandable, perhaps, in a state in which there are no "small acts" when it comes to legislation affecting Money -- and even a popular Republican governor's resistance to immediate repeal of the state's Hall Income Tax draws criticism from Koch-brothers-backed American for Prosperity and the Nashville-based Beacon Center of Tennessee. The same Beacon Center has previously told VNC it would resist any attempt to create a second round of the state's TNInvestco capital-formation program, which helped fund the launch of ten new venture-capital funds in Middle and West Tennessee. 
Also, for the record: LaunchTN has "Nothing to report at this time" regarding any legislative or policy agenda it might pursue, said CEO Charlie Brock, who was engaged last week with his staff in an off-site work session, ahead of a meeting of the LaunchTN board of directors. LaunchTN long ago established capital formation as a priority.

Vic Gatto
When queried for this story, Vic Gatto, a Solidus partner and the co-founder of both Jumpstart Foundry (JSF) and the recently launched Selous Venture Society, responded simply, "We are not actively engaged" in lobbying or advocacy -- "Just no time," he added. JSF's annual investor day lies ahead, Aug. 21.
Noteworthy: Several years ago, local venture-capital and seed-investment professionals took steps to form the Tennessee Venture Council, TVC, once thought likely to address sector advocacy, policy, legislative and related matters.
There has been no recent overt action on that front, although a charter for an organization with the TVC name remains active with the State of Tennessee. TVC's earlier website address has apparently been relinquished. VNC