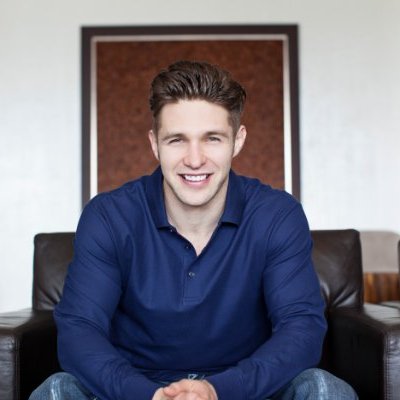 Kenton Boutwell
KENTON Boutwell, the co-founder, CEO and majority owner of Nashville-based GymCloud LLC, says his startup is not likely to pursue outside capital before it reaches true breakeven.
The company has begun generating revenue from an initial small number of personal-fitness trainers who use the GymCloud platform to guide their clients through training regimens; create training plans; track client progress and engagement; track usage of the content that each fitness trainer uploads to their personal pages within the site; and, monitor other dashboard functions.
The company's aim is to help Fitness trainers deal with more customers more effectively, with advantages for all involved, whether the training is in-person or remotely via its apps. As a long-time personal fitness trainer, Boutwell stresses GymCloud has been designed for trainers, by a trainer.
Boutwell said the company has roughly 5 FTE working on the business and its technology, including the founders and tech contractors. Its development and beta launch have been entirely founder-funded, to the tune of about $300K.
An initial version of an app was created in late 2012 and the company began pursuing GymCloud's trademark registration that same year. It registered as a Delaware LLC in early 2013.
Well before they learned in 2015 that they had been granted their U.S. trademark, the co-founders had become laser-focused on the B2B market of fitness trainers, keeping farther back in their minds the notion that their platform might also eventually serve other verticals.
In 2016, Boutwell doubled-down on his mission, signing-up for BunkerLabs Nashville's inaugural 2016 startup-grooming cohort for military veterans who would become entrepreneurs. The program then operated from the Nashville Entrepreneur Center.
Workforce data online show that in 2016 there were roughly 300,000 trainers and instructors in the U.S. Fitness sector, with their ranks expected to rise at least 10% by 2026. Tennessee had nearly 3,000 such Fitness workers in 2016, according to federal data. (Separately, Physical Therapists are more numerous and more highly paid, here.)
Today, the hybrid GymCloud app (now 4.4) is available on both Apple and GooglePlay stores, where they've been since 2016. The company's website is here.
Boutwell and Co-founder and CFO Mark Kelly told Venture Nashville in a joint interview this week that they also realize that getting the business to breakeven by sometime in 2019 would provide a proof of concept that might embolden them to look seriously at other verticals.
The Healthcare vertical would loom as a very attractive second target by 2020, said Kelly. Ahead of any expansion into Healthcare, GymCloud would probably undertake a capital raise, or join one or more healthcare-centric partners in a joint venture, said Kelly.
Asked about competitors, Boutwell mentioned Trainerize (Vancouver, B.C.) and VirtuaGym (Medellin, Colombia).
Brief VNC research showed that, as Boutwell had said, there are not only many fitness apps for consumers, and quite a few for helping trainers manage scheduling, workout plans and payments, but our research did not turn-up an offering that included Cloud-served instructional videos and related materials.
Still, among a myriad of other companies that might bear close watching, there are CloudGym in Sao Paulo and MindBody in San Luis Obispo, plus GAIN Fitness in NYC/SFO, to name but a few.
Fortunately, too, Fitness tech has caught the eyes of quite a few investors, such as Hong Kong-based VC Fitness Ventures, and word-search of Angelist brings up over 14K investors the platform tags as interested in Fitness.
Boutwell and Kelly confirmed that the company's outside advisors include attorneys with Aaron & Sanders, and accountant Jackie Byrom CPA. The company banks with Bank of America.
Nashville-based Kelly, 62, said he was most recently a trust account management executive with Franklin-based Independence Trust Company. His career included an earlier stop in a manufacturing joint venture, Alcoa-Fujikura Ltd.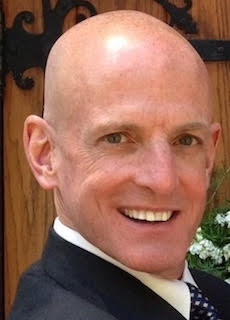 CFO Mark Kelly
Kelly holds an MBA from the Owen Graduate School of Management at Vanderbilt University and an undergraduate degree from the University of North Carolina at Chapel Hill.
The company's third co-founder is Tokyo-based Roy Naquin, who consults on corporate and startup strategy, finance and technology development via enVentur.
Naquin, 34, holds an MBA from Pepperdine University, earned a bachelor's in business, and served in the U.S. Marine Corps as an avionics specialist, according to his LinkedIn.
Boutwell, 33, said that while focusing on ramping-up GymCloud sales and marketing, he also serves some personal-fitness clients via his KB Fitness LLC.
He previously operated Evolve Fitness Nashville and was earlier associated with YMCA of Middle Tennessee and Gym5, according to information online.
Boutwell's LinkedIn shows that he earned a Master's degree spanning kinesiology and exercise physiology at Middle Tennessee State University.
Earlier, while earning his bachelor's at the University of Southern Mississippi, Boutwell served in an air medevac unit of the Mississippi Air National Guard's 172nd Airlift Wing. VNC
. lasted edited 1124 10 Feb 2018
---