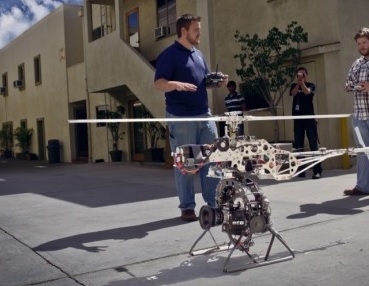 SNAPROLL Media, a Franklin unmanned aerial vehicle (UAV) services startup, isn't TRYing to be stealthy. They're just busy.
CEO Steve Brugman told VNC the company has played a key role in easing federal UAV regulation and is well established in Movie-TV sector.
The company is little known locally, he said. Yet, SnapRoll's Demo reel is pretty riveting, and its client list names folks from Taylor Swift to Transformers 4, and from Porsche to Pennzoil.
Brugman said he is working to remedy SnapRoll's low-flying profile, ahead of a possible capital raise, over the horizon.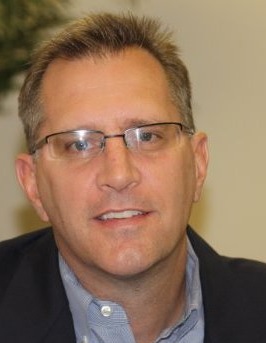 Steve Brugman
He said he wants more people to know, for example, that he and a Los Angeles-based SnapRoll crew were just in Malibu shooting for CNN's "Somebody's Got To Do It" show with protagonist Mike Rowe; and, the company has been helping with shots for a reality TV show in-production in Nashville, while also deploying a team to follow the band Muse during the Euro leg of a tour, with shooting funded by DJI, the drone manufacturer.
Simultaneously, said Brugman, SnapRoll is in talks with the Federal Emergency Management Agency (FEMA) and Tennessee EMA about contracts. It is also working with a UAV OEM maker to integrate SnapRoll autopilot and other electronics into the manufacturer's products; and, it is finalizing a package for would-be franchisees in California and Canada.
Expanding beyond mopic/TV, Brugman said the company is beginning to sell into electricity/energy and other commercial markets, as well as into surveillance, safety and security and academic sectors.
Eight months ago, in an event the owners believe augurs well for SnapRoll, the company was named by the Federal Aviation Administration (FAA) as one of the first six firms to be granted tightly framed exemptions allowing them to operate UAVs in the National Airspace System, for motion-picture and television productions.
Brugman said potential investors have expressed interest in SnapRoll. He added that market savvy, rather than cash will be the determining factor in accepting any outside capital or strategic partnerships.
Co-Founder Ryon
The 48-year-old CEO said SnapRoll has been profitable almost since its inception in 2008, when it was co-founded by Preston Ryon, now 30, and Spencer Valdez, 25.
Now, SnapRoll is building on its seven-plus years providing airborne cinematography for movie/video/ad production, to branch out into other sectors and geographies, as federal and international regulations allow.
Brugman and fellow new SnapRoll co-investor Robert England previously teamed at The Nexus Group, the Nashville-based IT services and data-center services provider. Nexus sold last October, as VNC reported. The two men acquired stakes in Snaproll on April 21, the CEO said. England remains interim CFO at Nexus, according to his LinkedIn profile.
Co-founders Ryon and Valdez both hold commercial aircraft pilot licenses and have been involved in personal use of small drones for years, prior to the imposition of FAA regulation in 2014, said Brugman.
SnapRoll's outside advisors include attorney Richard Warren of Bradley Arant Boult Cummings; and, accountant Melvin Spain of Spain & Higginbotham, in Franklin.
Brugman told VNC he believes the FAA has received more than 1,000 application-specific UAV/drone-operation exemptions under Section 333 of the FAA Modernization and Reform Act of 2012. Hundreds of those requests have been from commercial concerns, including such majors as Amazon and State Farm Insurance, said Brugman.
According to earlier coverage, sector entrants that have obtained FAA exemptions and which are potentially competitive with SnapRoll include Aerocine, Astraeus Aerial, Aerial MOB, Burnz Eye View, Clyco, Flying-Cam, HeliVideo Productions, Pictorvision, Likeona Tree Aerial (Slugwear), Shotover Camera Systems, Team 5, Total Safety U.S., Trimble Navigation, VDOS Global, Vortex Aerial (RC Pro Productions Consulting) and Woolpert.
Equally significant, the FAA is reported to have recently granted the first exemptions to an operator in the real-estate sector, in Arizona (Douglas Trudeau, Tierra Antigua Realty); and, to a precision-agriculture operator, senseFly (eBee Ag).
Middle Tennessee-based startups FarmSpace Systems (an Axios affiliate), HouseLens and Above The Rest Aerial Photography, as well as Knoxville-based Stuart Jones Media, are probably among Tennessee companies following all this. VNC
---